Ter ere van de arbeiders vieren ze in Amerika op de eerste maandag van september Labor Day. Men ziet Labor Day of Labor Weekend als het einde van het zomerseizoen. Tijdens dit lange weekend en jaarlijkse feestdag hoort natuurlijk lekker eten, ook wel end-of-summer food genoemd. Grilled California avocado chicken is een populair recept om te maken tijdens dit weekend, maar is natuurlijk altijd lekker.
Grilled California Avocado Chicken.

Wat heb je nodig (4 personen).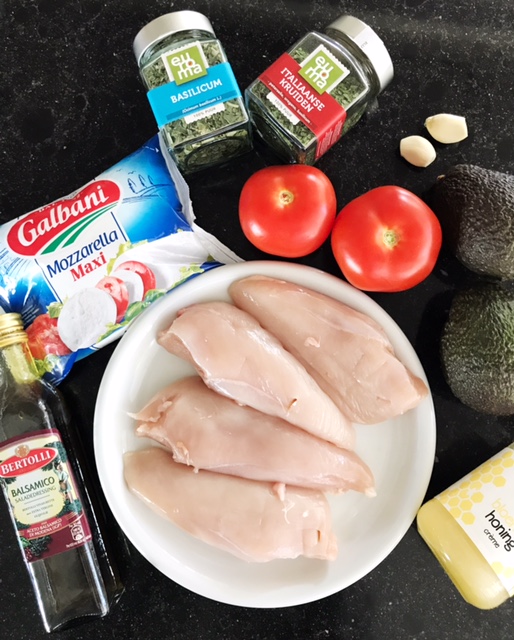 150ml basilicum azijn
50ml extra virgin olie
eetlepel honing
2 teentjes knoflook
2 eetlepels italiaanse kruiden (gedroogd)
2 eetlepels basilicum (gedroogd)
4 kipfilets
avocado 
grote tomaten
mozzarella (maxi)
peper en zout
Bereiding.
Zet de grilloven aan, heb je geen grilloven dan kan je de kip ook prima bakken in een grillpan of gewone koekenpan.
Meng het azijn, olie, honing en italiaanse kruiden.
Pers de knoflookteentjes en voeg deze toe samen met wat peper en zout.
Leg de 4 kipfilets voor 20 minuten in de marinade. 
Grill de kipfilets daarna in de oven of pan voor ongeveer 10 minuten.
Snijd de mozzarella, avocado en tomaten in plakken en leg deze vervolgens over de kip.
Grill of bak alles nog even tot de mozzarella gesmolten is.
Maak af met wat gedroogde basilicum als topping.
Eet smakelijk, XO Frieda.
7