At our house we all love seafood and this delicious Paella is much appreciated in our house. Paella is very popular among the Spanish sun and is really a summer dish. For an extra bite I added chicken thigh fillet to this Paella, if you're not a fish lover then this recipe is also delicious with only chicken thigh fillet.
What do you need (4 to 6 people).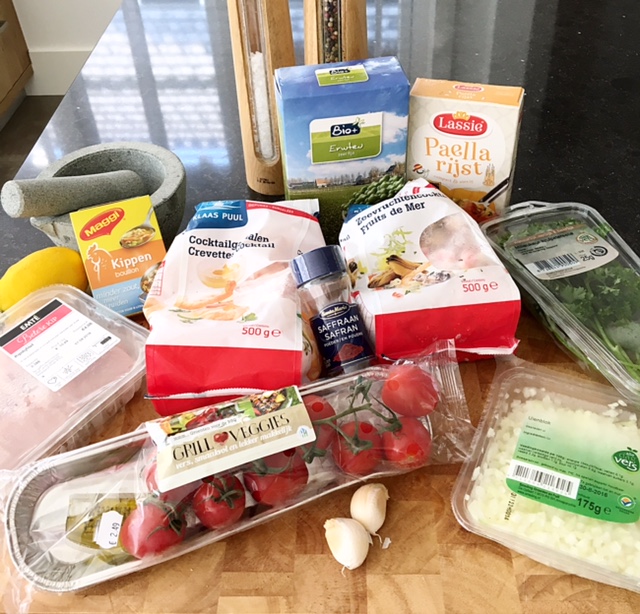 450g paella rice
1 onion
2 cloves garlic
1 liter chicken stock
bunch of tomatoes
200 grams peas
500 grams of shrimp cocktail
500 grams of seafood
4 to 5 chicken thigh fillet
Parsley
1 tsp saffron
1 lemon
Preparation.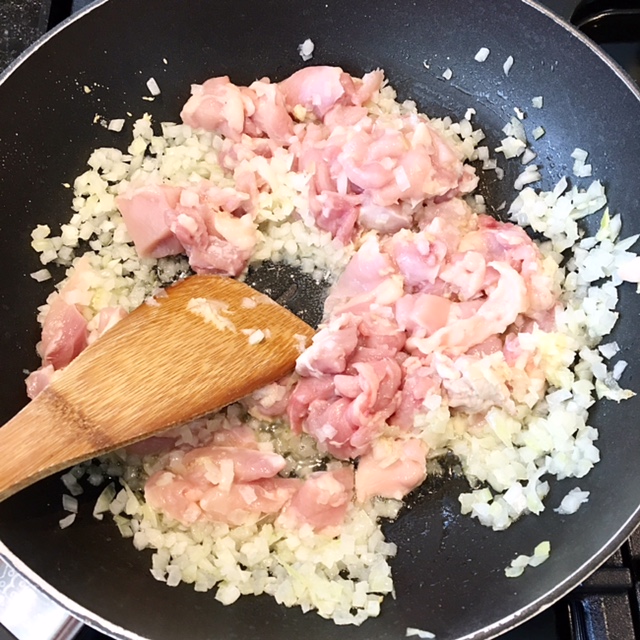 Cut the onion and chicken thighs into pieces, press the two cloves of garlic and fry together in a large pan with olive oil
Add the rice, seafood and cocktail shrimps and cook until rice is translucent.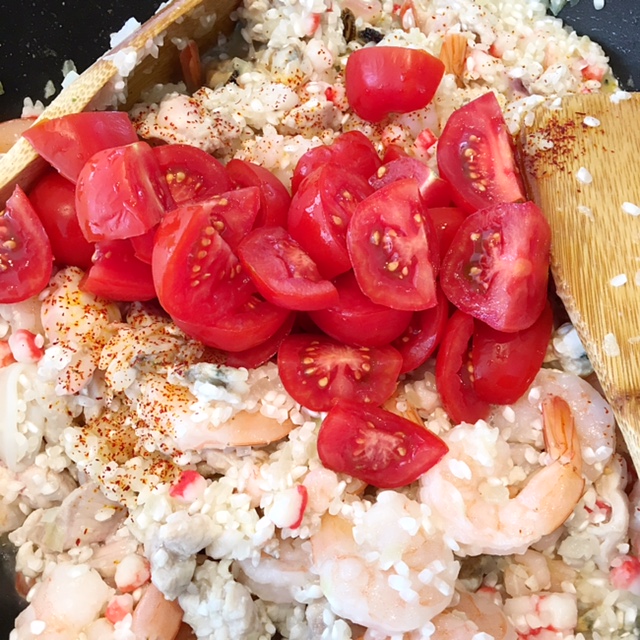 Cut the tomatoes into pieces and fry briefly. Sprinkle 1 teaspoon saffron into the pan.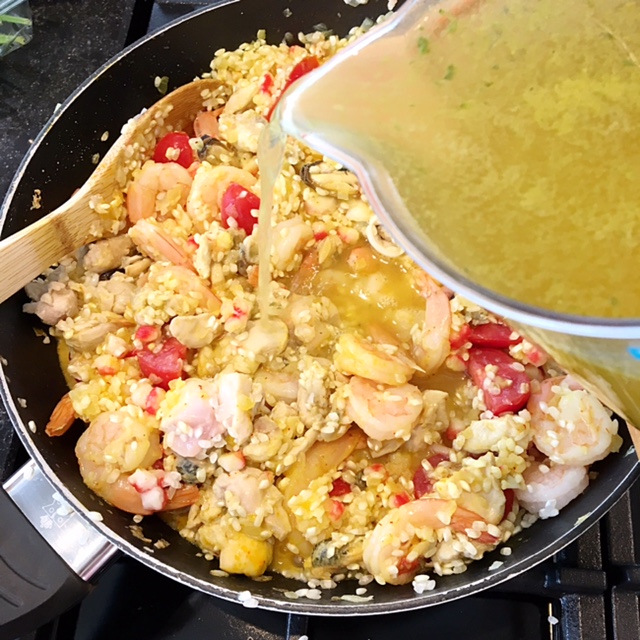 Add 1 liter chicken stock and let it cook for a while.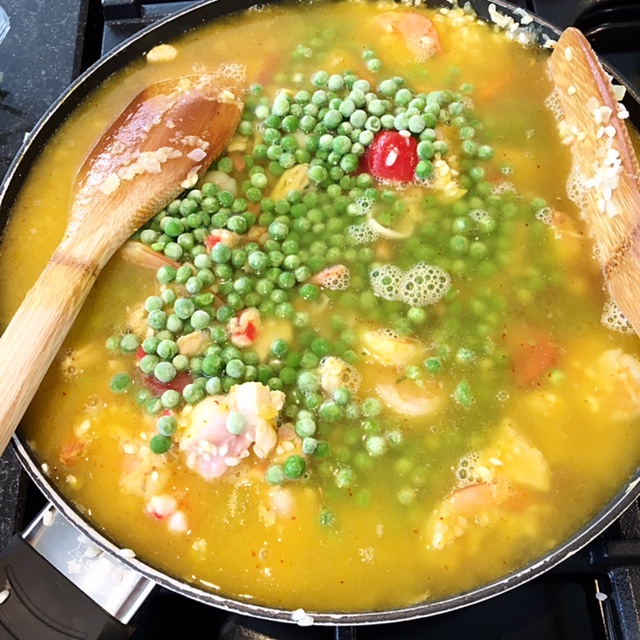 As a final step, add the peas. Boil everything for 20 minutes.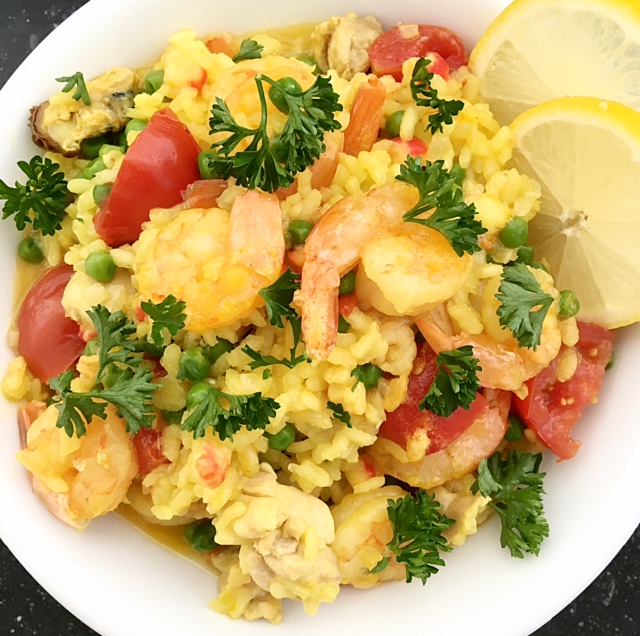 Garnish with parsley and lemon slices.
Enjoy your meal.
Healthy tip; use rice oil, it's rich in vitamin E and antioxidants and much healthier than regular olive oil. For sale at the supermarket.
1