I can't stop talking about beauty from within because I know it works. Skin care works better when you also take good care of the inside. My experience with the new products RENOVO'Biotic and NucleoCollagen from DrK is very positive. When it comes to improving the health of my skin, these products have really made a difference. DrK Healthy skin from within, I'd love to tell you more about it.

DrK RENOVO'Biotic and NucleoCollagen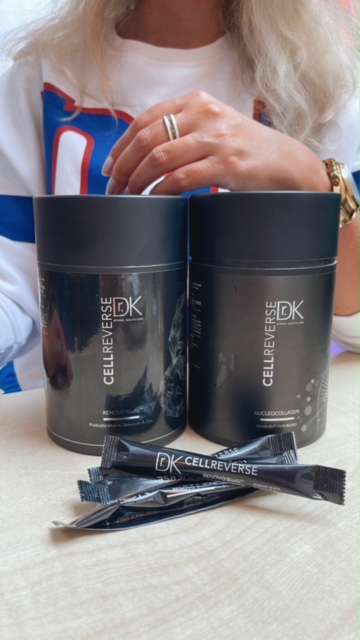 RENOVO'Biotic not only has a mild apple flavor, but also contains four probiotic strains that are perfectly matched to my body's needs. Due to the presence of lactobacillus reuteri, lacticaseibacillus paracasei, bifidobacterium lactis and lactobacillus helveticus, this product contributes to a healthy immune system, reduces inflammation and promotes healthy intestinal function. In addition, it provides selenium and zinc, which protect against oxidative stress and contribute to healthy skin and intestines. I notice that my skin feels healthier and I feel better overall since using RENOVO'Biotic.

NucleoCollagen is also a great product that contains clinically proven ingredients that are essential for healthier and youthful looking skin. With a unique blend of nucleotides, collagen, resveratrol, vitamin blend, MSM, selenium and zinc, NucleoCollagen stimulates tissue repair and new cell growth. This optimal dose of nucleotides and collagen peptides supports DNA, skin and intestinal repair. I have noticed that my skin looks healthier and younger since using NucleoCollagen. It has also helped reduce signs of aging and improve the overall texture of my skin.

In summary, I can say that RENOVO'Biotic and NucleoCollagen from DrK are really great products for improving skin health. They work together to boost the immune system, reduce inflammation and contribute to a healthy gut. I am happy with the results I have experienced since I started using these products and I highly recommend them to anyone looking for an effective skin improvement solution, both from the inside and the outside.
Look for more information on DrK Cell Reverse. 
XO Frieda
This blog post contains products that I received.
0