I have no idea how social distancing works for you, but I think it is quite tough by now. For the most part you are at home, with the children and the highlight of the day is going to the supermarket to do some shopping (when the delivery service is full).
Time flies though, I'm hours short. Half a day you are a teacher, the other half of the day you do your own work. Between the companies you do a few washes, you make lunch, the dog has to get out several times a day, vacuum, mop etc. And before dinner you also want to put something healthy on the table. How?
Fortunately, my oldest helps a lot, and after a month of absence, our cleaning lady also started again today. Social distancing can be quite tiring, taking good care of yourself can sometimes go to waste. Do you eat healthy? Don't eat too much candy? Do you drink enough?
Perfect Green Smoothie
With this smoothie you get enough moisture and it is very healthy. With a tasty smoothie you probably don't immediately think of a green smoothie, but trust me, this one is really very tasty.
Ingredients (quantity by feeling)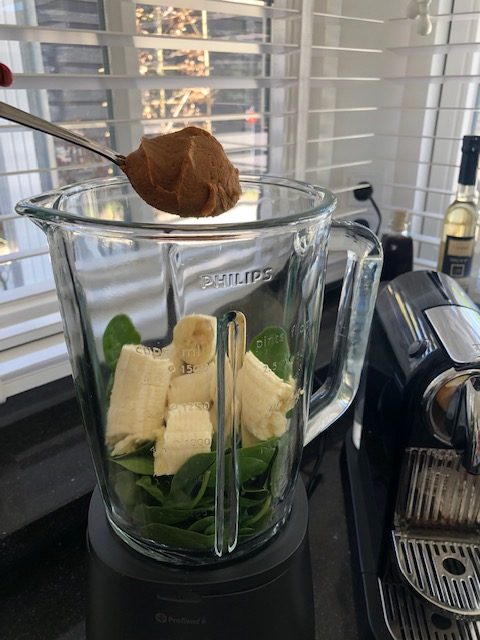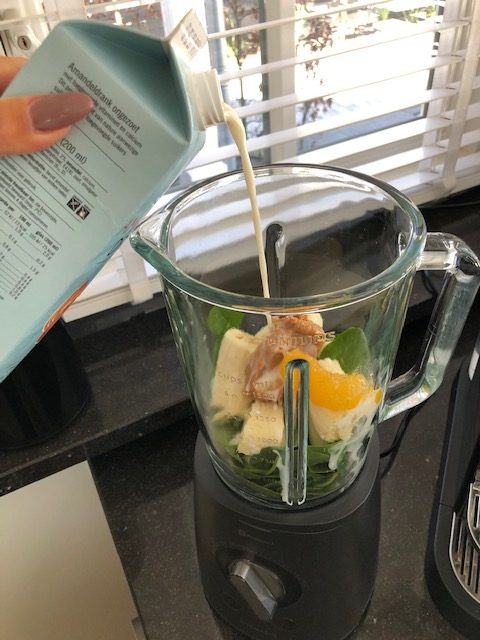 Almond milk unsweetened (calcium, lactose and gluten free)
Washed spinach (vitamins C and K, various minerals such as iron and magnesium)
Bananas (vitamins A and B6, fiber and potassium)
Peanut butter (healthy fats, vitamin E and proteins)
Honey (probiotics, many vitamins and minerals)
Place all ingredients in a blender until smooth.
If you want to make the smoothie even healthier, you can add the following power foods:
Chia seed, omega-3 fatty acids
Hemp seed, essential amino acids and fatty acids
Turmeric, contains the substance curcumin, an antioxidant
Avocado, healthy fats, to make the smoothie fuller and creamier
XO Frieda
0