Superfood, de één heeft er baat bij en de ander vindt het onzin. Zelf gebruik ik graag chiazaad of hennepzaad in mijn yoghurt met biologische muesli 's ochtends, maar wat misschien wel mijn belangrijkste superfood is is Chlorella. Deze super krachtige ontgifter neem ik iedere ochtend in pilvorm na mijn ontbijt voor het reinigen van mijn darmen en voor meer weerstand en energie. 
Chlorella.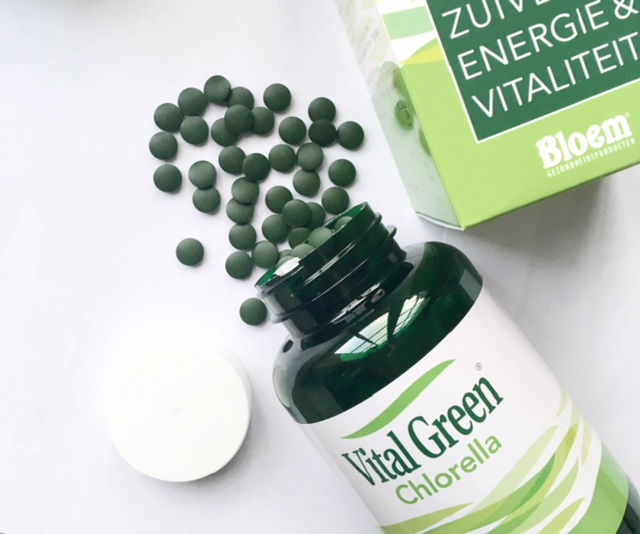 In Japan, waar de mensen over het algemeen behoorlijk gezond eten, is Chlorella erg populair. Dit groene algje reinigt je lichaam van zware metalen zoals lood en kwik en zit bommetje vol vitamines (b-vitamines), mineralen (ijzer en foliumzuur), vezels, eiwitten, enzymen en aminozuren. Ook bevat het een uitzonderlijk hoog gehalte chlorofyl, een natuurlijk groene bladkleurstof dat in alle groene planten en groenten zit, denk bijvoorbeeld aan spinazie, sla en paksoi. Chlorofyl zuivert je bloed en reinigt je darmen, hierdoor werkt het als een beschermlaagje wanneer je bijvoorbeeld rood vlees hebt gegeten. Ook bevat chlorofyl magnesium dat weer goed is voor je zenuwstelsel en je spieren. 
Beautyfood.
Iedereen weet wel dat een gezonde en mooie huid ook van binnenuit komt. Chlorella wordt automatisch gezien als een beautyfood omdat het je lichaam reinigt en je bloed zuivert, hierdoor krijg je vanzelf een gezonde en mooiere huid. 
Naast dat het je darmen reinigt is chlorella ook goed voor een gezonde spijsvertering en ondersteunt het de gezonde bacteriën in je darmflora.
In welke vorm?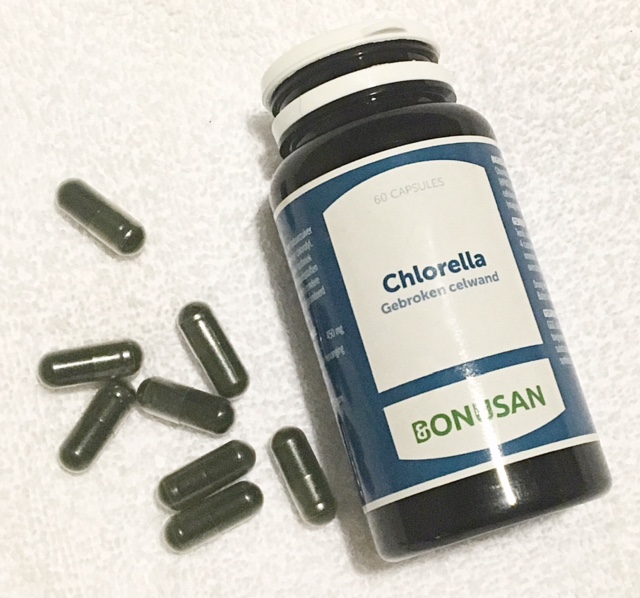 Chlorella kan je kopen in poedervorm wat handig is voor in je drankje, smoothie of yoghurt. Let wel dat je drankje of smoothie hierdoor een groene kleur krijgt.
Zelf gebruik ik chlorella in pilvorm, puur omdat ik dit gemakkelijk vind. Ik gebruik het van 2 verschillende merken, Bloem en Bonusan, hiervan weet ik zeker dat het geen placebo's zijn en dat het alleen 100% puur het ingredient bevat zonder toevoegingen.
Bloem Vital Green Chlorella is te koop bij Holland & Barrett (voorheen De Tuinen) voor € 14,99 (200 tabletten). Of bij Drogisterij.net voor € 12,80 (200 tabletten). 
Bonusan Chlorella is te koop bij Drogisterij.net voor € 14,65 (60 capsules). 
1