De nieuwste mascara van het merk Yves Saint Laurent heet The Shock. Nu ben ik heel tevreden over de L'Oréal False Lash Architect mascara maar een nieuw product van YSL is te verleidelijk om te laten liggen. The Shock belooft shockerend mooie waaiers van wimpers, iets waar wij vrouwen obsessief naar streven. Naast shocking mooie wimpers is er ook de belofte dat deze mascara niet gaat vegen, ook al is het geen waterproof mascara. Iets wat ik heel belangrijk vind bij een mascara, heel vervelend wanneer er na een paar uur mascara boven en onder je oog zit.  
Yves Saint Laurent The Shock Mascara.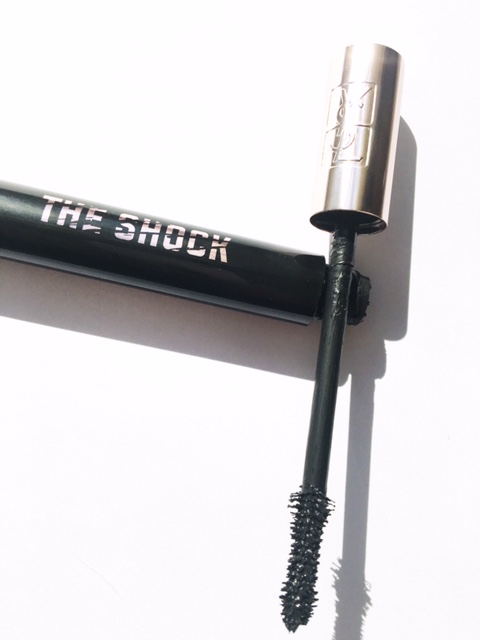 Volgens YSL is dit hun meest volume gevende mascara en is hij heel mooi met meerdere lagen op te bouwen. Persoonlijk vind ik dat deze mascara een beetje te hard opdroogt, ik vind het niet zo mooi om dan nog een laag aan te brengen. De truc bij deze mascara is om niet te wachten tot de eerste laag helemaal droog is voordat je een tweede laag aanbrengt.  
Het borsteltje werkt heel fijn, zorgt meteen voor heel veel volume geeft veel product af zonder dat je wimpers aan elkaar gaan plakken. De vorm van het borsteltje is een zandloper met korte haartjes in het midden.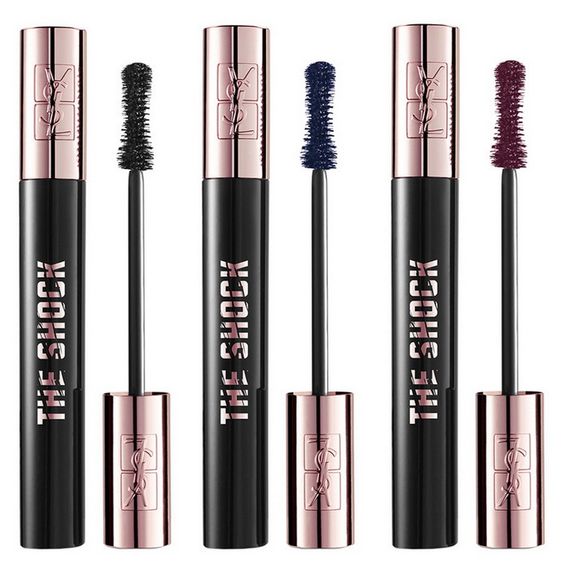 De mascara is beschikbaar in 3 verschillende kleuren:
Asphalt Black (zwart)
Underground Blue (blauw)
Rough Burgundy (rood)
Conclusie.
Ik zal altijd een nieuwe mascara willen uitproberen, maar The Shock is zeker wel een blijvertje. Niet goedkoop helaas, maar het resultaat is er ook naar. Al met één laag geeft deze mascara heel veel lengte en dikte aan mijn wimpers, zonder dat de wimpers aan elkaar gaan plakken. Een tweede laag maakt ze nog langer en dikker. Het is gelukkig geen waterproof mascara want daar ben ik geen fan van, deze mascara gaat er daarom ook heel gemakkelijk weer af met mijn normale cleanser. Mijn wimpers worden wel wat harder dan dat ik gewend ben van een mascara, maar een groot voordeel is toch wel dat de mascara absoluut niet afgeeft, ook niet na een lange dag. Asphalt Black is intens zwart en ik ben nu eigenlijk ook wel nieuwsgierig geworden naar de andere 2 kleuren, kijken of deze ook zo intens zijn.
Yves Saint Laurent The Shock Mascara is te koop bij IciParisXL.nl voor € 31,51. De kleur Rough Burgundy is te koop bij Feelunique.com.  
Heb jij deze mascara al geprobeerd? Let me know, XO Frieda.
3