Voor de feestdagen kreeg ik een mooi perspakket met allemaal fijne make-up producten van L.O.V Cosmetics. Eind vorig jaar heb ik als eens een collectie update laten zien over dit betaalbare en fijne merk. Uit het perspakket ben ik direct 2 producten gaan gebruiken, The Forbidden Dramatic Volume Mascara en de Lipaffair Color & Care Lipstick. Over beide producten vertel ik jullie wat meer.
Make-Up Look met L.O.V Cosmetics.
Het perspakketje.
The Forbidden Dramatic Volume Mascara in de kleur Extra Black en de Lipaffair Color & Care Lipstick in de kleur Bronze Sculpting.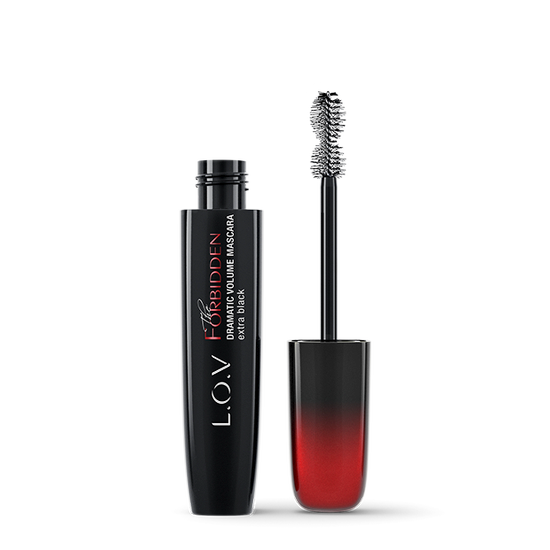 The Forbidden Dramatic Volume Mascara Extra Black heeft een borsteltje in de vorm van een zandloper. Deze wat dikkere borstel pakt ieder haartje en geeft al na 1 laag volle wimpers met volume. Oogheelkundig getest. € 9,99.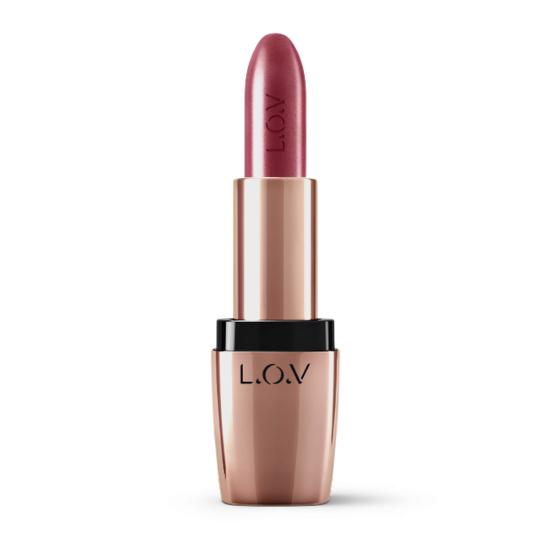 Lipaffair Color & Care Lipstick Bronze Sculpting heeft een multidimensionaal en metallic effect. De kleur reflecteert het licht en de finish is fluweelzacht. De lipstick bevat Hyaluronic FILLING SPHERES™ en Kendi-olie – voor langdurig draagcomfort en gladde lippen. € 9,99.
Conclusie.
Ik begin de laatste tijd de low-budget mascara's steeds meer te waarderen. Deze The Forbidden mascara maakt je wimpers echt dramatisch vol en lang. Hij is heel mooi op te bouwen zonder te klonten. De mascara is een lichtgewicht, ook na drie lagen voel je hem niet op wimpers zitten. Het enige nadeel is dat hij na een tijdje wat korreltjes achterlaat onder mijn ogen en wangen. Geen vegen net onder mijn wenkbrauwen dit keer, maar korreltjes.
De Lipaffair is een fijne en verzorgende lipstick, de kleur Bronze Sculpting is een kleur die lang mooi blijft en een perfecte warme kleur voor de wintermaanden. Mijn lippen voelen de hele dag gehydrateerd aan, iets dat ik heel belangrijk vind bij een lipstick. 
L.O.V Cosmetics is verkrijgbaar bij geselecteerde Etos filialen en online bij lov.eu. 
XO Frieda 
Deze blogpost bevat producten die ik heb ontvangen.
4