The newest mascara by the brand Yves Saint Laurent is called The Shock. Now I'm very happy with the L'Oréal False Lash Architect mascara but a new product from YSL is too tempting to pass. The Shock mascara promises shocking long and thick eyelashes, something that we women obsessively strive for. Besides shocking beautiful eyelashes, there is also the promise that this mascara is not going to smudge, even though it isn't a waterproof mascara. Something I find very important in a mascara, very annoying when after a few hours your mascara is on your eyelids.
Yves Saint Laurent The Shock Mascara.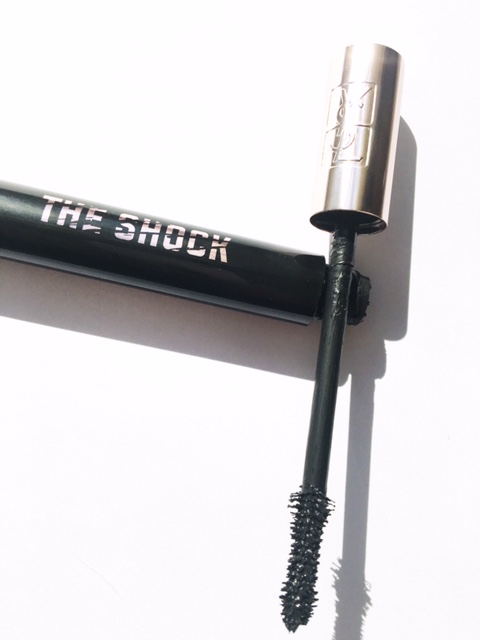 According to YSL this is their most volumizing mascara and it's buildable so you can increase the volume. Personally, I think this mascara dries up a little too hard. When that happens I don't find it so beautiful to apply a second coat. The trick with this mascara is not to wait until the first coat is completely dry before applying a second coat. Works perfectly.
The brush works very nice, it instantly gives a lot of volume, with a lot of product, without sticking your lashes together. The shape of the brush is an hourglass with short hairs in the middle.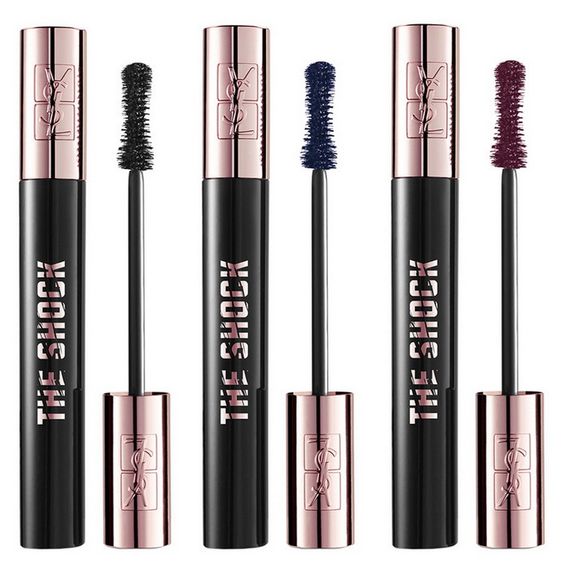 The mascara is available in three different colors:
Asphalt Black 
Underground Blue 
Rough Burgundy 
Conclusion.
I will always want to try a new mascara, but The Shock is certainly here to stay. Unfortunately not cheap, but the result is striking. Just with one stroke it gives a lot of length and thickness to my eyelashes, without clumping. A second coat makes them even longer and thicker. It's fortunately not a waterproof mascara because I'm not a fan of that. My lashes do feel a bit harder than I'm used to with a mascara, but it's still easy to remove with my cleanser. A big advantage is surely that the mascara absolutely doesn't smudge, not even after a long day. Asphalt Black is intensely black and I'm actually curious about the other two colors, see if they are also very intense.
Yves Saint Laurent The Shock Mascara is available at Feelunique.com. 
Have you tried this mascara? Let me know, XO Frieda.
1