Recently I made a delicious pasta which I would like to share with you, although Christmas is over and New Years Eve is coming soon and you've probably eaten enough, this recipe is definitely one to remember when all the holidays are over. I'll show you the recipe step by step.
Recipe Tagliatelle with Shrimp and Salmon.
What you need: (below is enough for 4 people).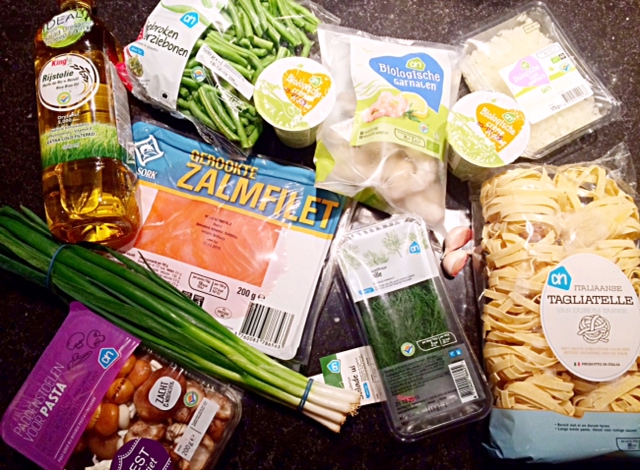 Oil (rice oil)
Tagliatelle (500 grams)
1 Scallion
Sliced onion (organic, 175 grams)
2 garlic cloves
Shrimps (peeled and organic, 225 grams)
Smoked salmon (200 grams)
Green beans (500 grams)
Mushrooms for in the pasta (AH, 200 grams)
Dill (15 grams)
Crème Fraiche (organic, 125 grams)
Directions.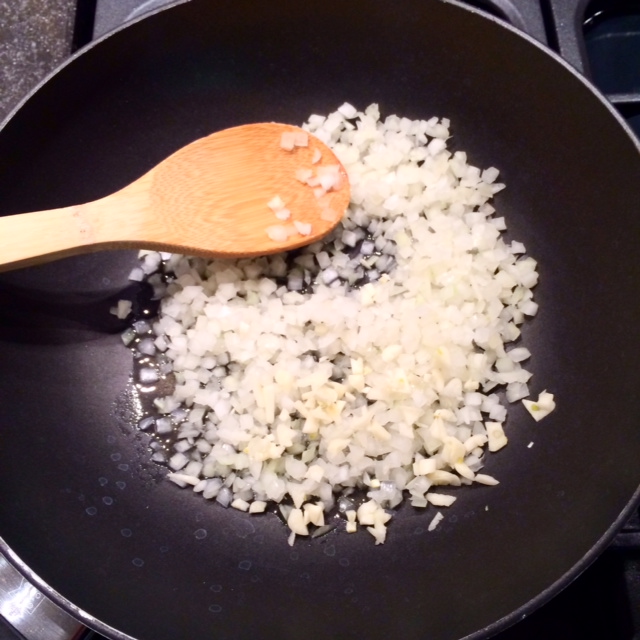 Finely chop the two garlic cloves and fry them briefly with the chopped onion in the olive oil.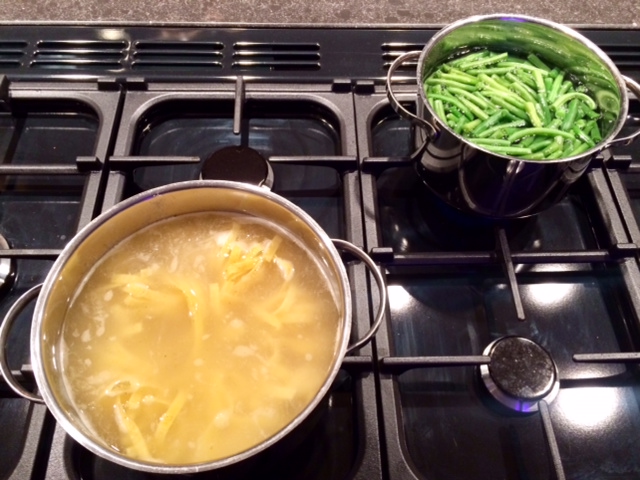 Cook the tagliatelle and green beans with a little salt.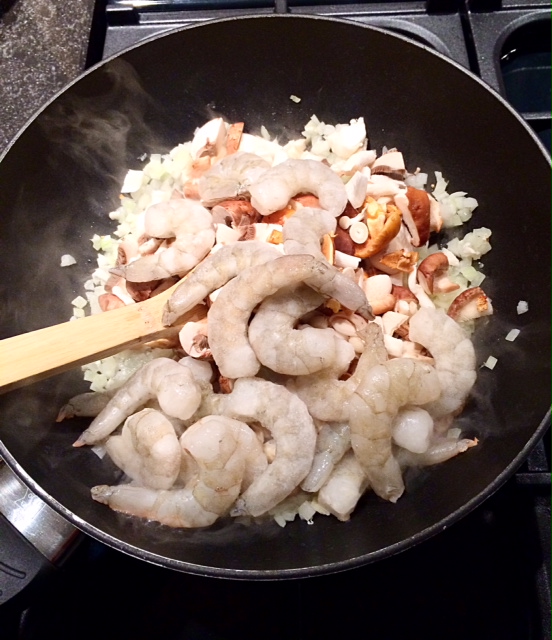 Cut the mushrooms into small pieces and add them together with the prawns to the onion / garlic mixture.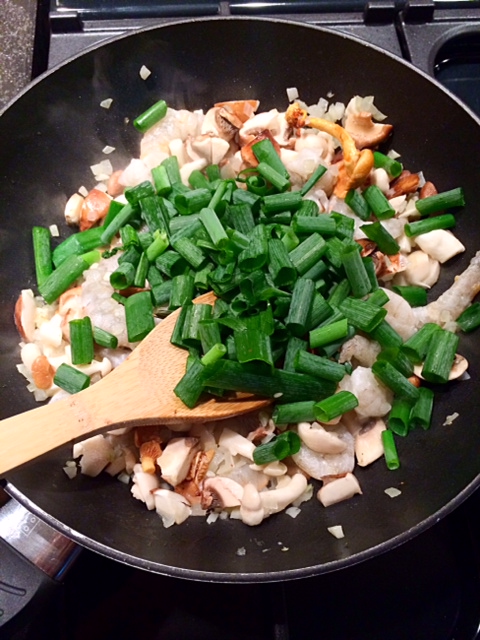 I like to add scallions, but because there is already onion in the dish you can also choose to leave the scallions.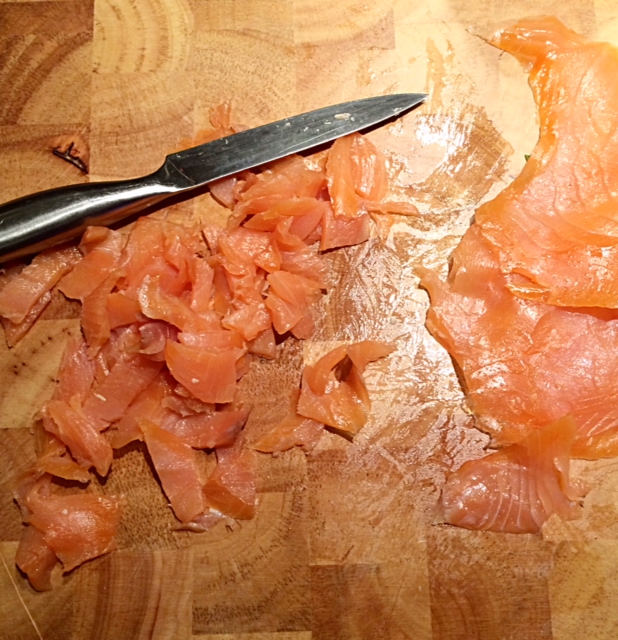 Cut the smoked salmon into pieces.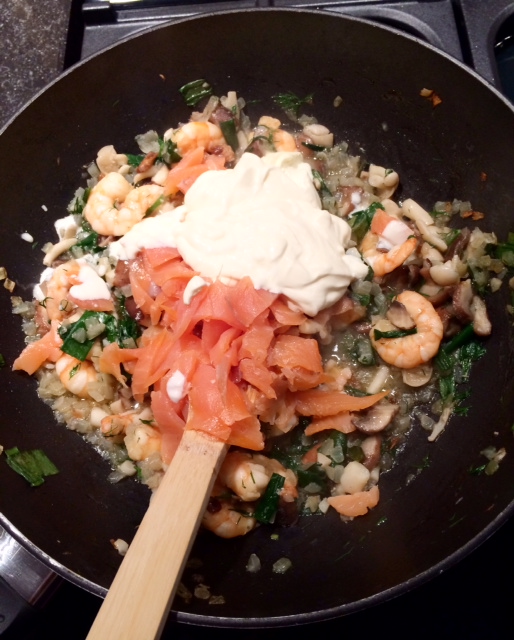 Add the smoked salmon with the crème fraiche to the dish.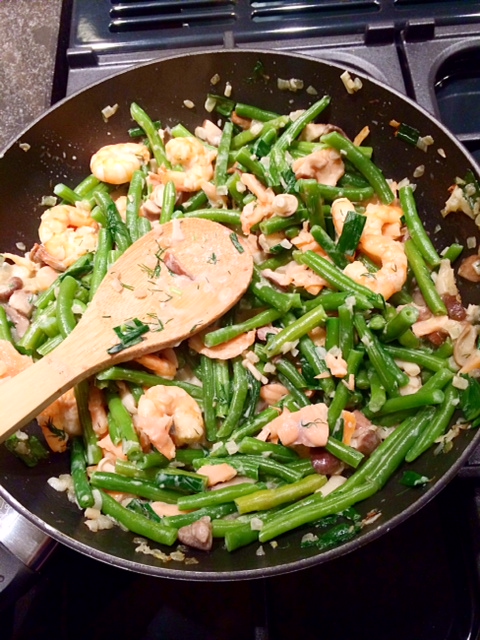 Finally add the green beans and cut a little dill over the dish, stir well. Drain the pasta.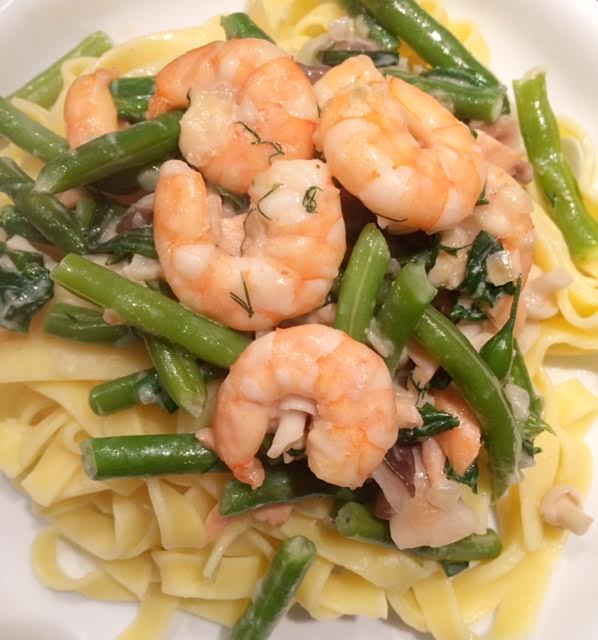 Divide the tagliatelle among the plates and put on top the mix with shrimp and salmon. You can extra seasoning to taste. Enjoy your meal.
Healthy tips:
As salt I use the gluten-free seasoning salt Herbamare by A. Vogel, it's prepared with fresh vegetables and herbs and is a 100% natural seasoning. Available at Drogisterij.net. 
As olive oil I use rice oil, rice oil is rich in vitamin E and antioxidants and much healthier than regular olive oil. For sale at the supermarket.
Do you have a favorite pasta dish? Let me know XO.
0