Recently I was with a number of great bloggers at a press lunch from winery Puklavec, where we could taste two delicious quality wines from Slovenia.
I used to drink only red wine, but that has changed in the recent years. I now like to drink a dry white wine and preferably a Sauvignon Blanc, light and delicious on the terrace.
The puklavec & friends Sauvignon Blanc – Pinot Grigio I recently drank with a friend, in the garden and in the sun. As it should be, "the good things in life should be shared with others," says Puklavec.
I'm a fan, the wines are very fresh and fruity and I particularly like the Sauvignon Blanc & Furmint, which is very light. Enjoy the delicious wines of puklavec & friends this summer, exclusively available at Albert Heijn (dutch store).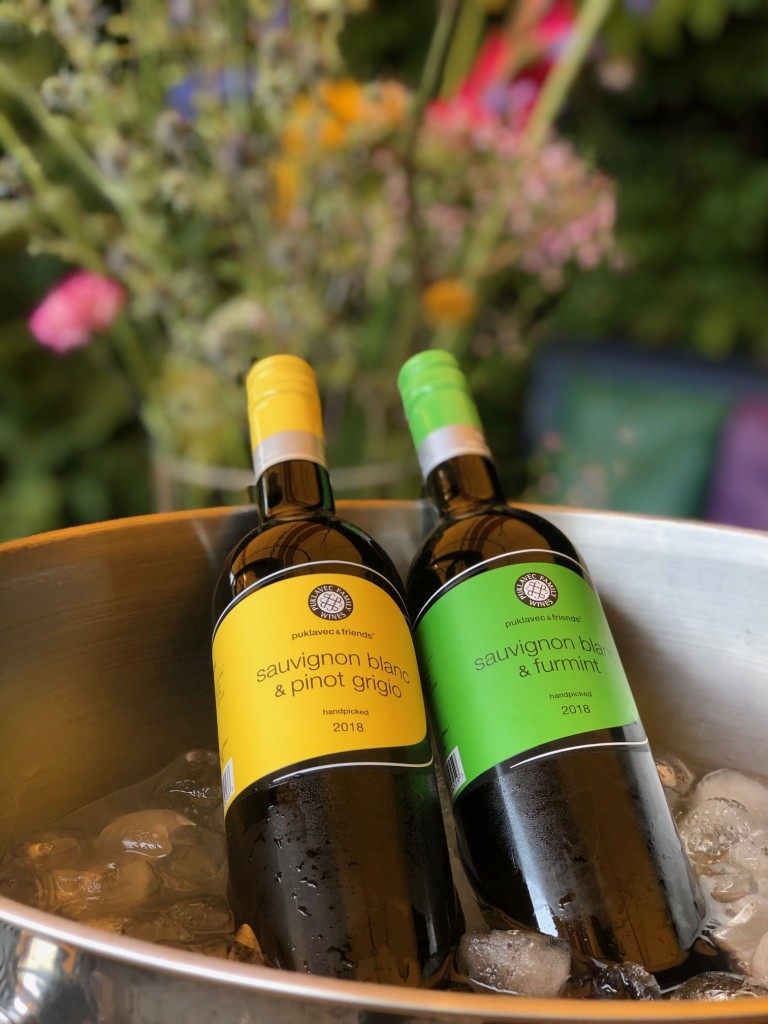 The puklavec & friends Sauvignon Blanc – Pinot Grigio is fresh and aromatic, with the taste of fragrant passion fruit and citrus. The white wine is fresh and dry and delicious with salads, fish and asparagus. The dry, white wine puklavec & friends Sauvignon Blanc – Furmint consists of sauvignon blanc to which the typical Slovenian furmint has been added. This special mix gives the wine an exciting, spicy twist. Tasty for so, with salads and with chicken.
About Puklavec Family Wines
Since 1934, the Puklavec family have been making the tastiest wines in Jerusalem Ormož, an area in northeastern Slovenia. The grapes get a lot of sunshine through the rolling hills and extensive terraces. Working with machines is not done on the steep slopes, so the grapes are picked by hand every harvest. With a lot of love and attention, and you can taste it. The wines of Puklavec Family Wines are accessible to everyone and suitable for every moment because of their fresh, fruity taste. Because drinking wine, you do that together.
Puklavec & Friends
The vineyards in Slovenia have more than ten grape varieties for white wine, including sauvignon blanc, pinot grigio, welschriesling, the local šipon (furmint) grape, traminer, chardonnay and pinot blanc. With this, the winery produces various still and sparkling wines that are sold worldwide. For example, the family produces accessible wines for everyone under the name puklavec & friends, with fresh entry wines intended for the supermarket (Popular Premium). The 'easy' quality wines from puklavec & friends have twice been named supermarket wine of the year.
White and red
The many hours of sunshine and cool nights, giving the grapes a refreshing boost, make the Slovenian region of Jerusalem Ormož ideal for white wine.
Winery Puklavec also produces smooth red wines. The grapes come from the hills of Negotino in Macedonia: a mountainous area with vineyards at an altitude of about 280 meters above sea level.
Lovely this summer is the puklavec & friends Cabernet Sauvignon – Merlot. A sturdy but soft wine with aromas of stewed fruit and chocolate. Great with cheese, vegetables and grilled meat such as pork and beef. This wine can also be drunk chilled.
Accessible wine for everyone
In the traditional wine world full of etiquette, the Puklavec family takes things just a little differently. The beautiful quality wines from the family business are no nonsense, embracing, accessible and affordable for everyone. The yellow brand color stands for the sun and light freshness, and for the warmth that the winery radiates. Because wine is especially part of beautiful moments that you share with friends and family.
The Puklavec family loves its products and is proud of what they have achieved together. And they like to share that with others. Those who join Puklavec Family Wines are therefore regularly surprised with a nice gift. Such as a festival outfit, or a nice blanket for the winter: presents that make memories and connect people.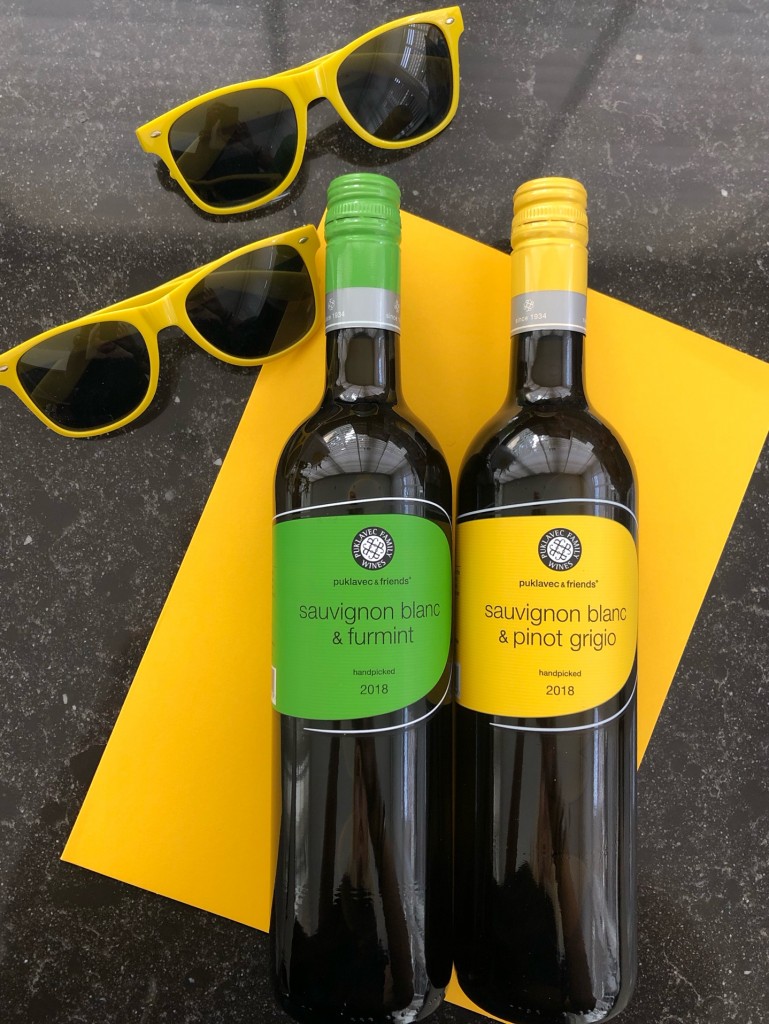 Website:     http://puklavecandfriends.com
Facebook:  https://www.facebook.com/puklavec.friends/
Instagram: https://www.instagram.com/puklavec_family_wines/
XO Frieda 
This blog post contains products that I received.
1