Do you also have so many beauty products? And do you really empty everything? Or do you have half empty bottles, jars and tubes everywhere? I wasn't so good at it, but in the last year I consciously empty products until the last drip. Also, it cleans up nicely in your bathroom cabinet.
My last emptied blog post has been a while ago (January of this year). That's why I'll show you today which beauty products I've emptied. This time I've emptied varied products from skin and hair care to an eyelash serum and perfume.
Emptied Beauty May 2017.
Hair care.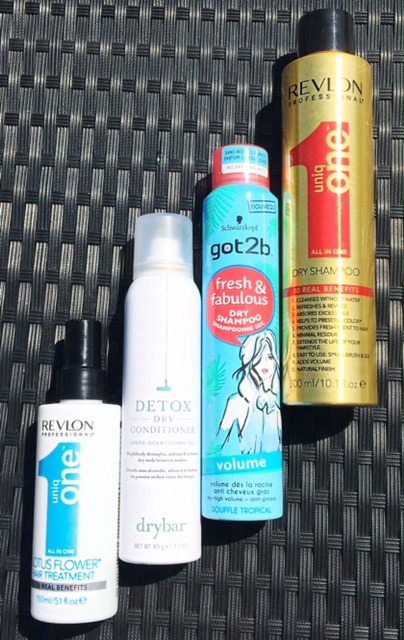 Skin care.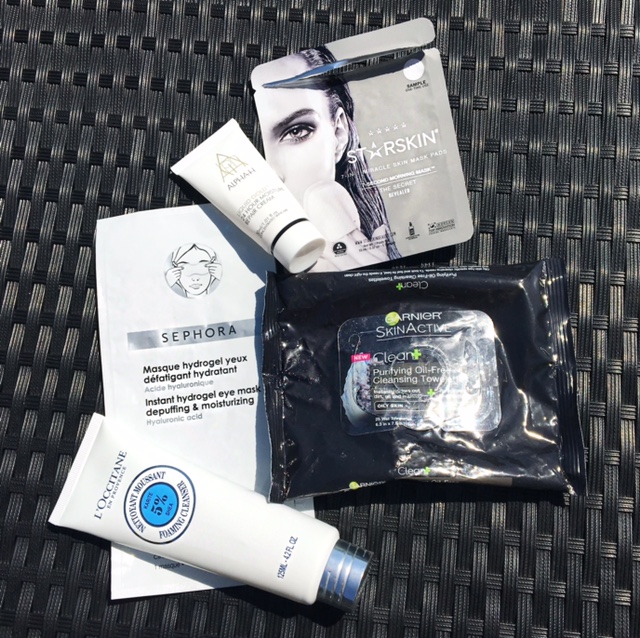 L'Occitane Shea Butter Cleansing Foam. This is the newest face cleanser by L'Occitane and it's great. Has a creamy texture and gives a light foam on your skin. Your skin is clean and feels silky smooth. Review you can read here. Available at uk.loccitane.com.
Sephora Collection Instant Hydrogel Eye Mask Depuffing & Moisturizing. The mask really does its work, gives a clear calm and hydrated skin around the eyes. I only think that a mask that goes all over your eyes isn't so convenient, I prefer pads that are only under my eyes. Available at Sephora.com.  
*Alpha-H Liquid Gold 24 Hour Moisture Repair Cream. I'm an Alpha-H fan and this luxurious allround day and night cream is delicious. Packed with active ingredients that fight skin aging and sun damage. Review you can read here. Available at Beautybay.com. 
A sample of the Starskin 7-in-1 Miracle Skin Mask. 7 Step skin care in 1 mask for in the morning. Perfect after a short night or for a trip. The pads have 2 working sides, the front exfoliates, massages and brightens the skin, the back is a serum, mask and primer so you can apply your makeup immediately. After using this sample I'll definitely buy a jar that contains 20 pads. Available at Beautybay.com.
Garnier SkinActive Purifying Oil-Free Cleansing Towelettes. I bought these in America at the Walmart and I don't think you can get this in the Netherlands. The wipes contain charcoal that attracts dirt like a magnet. Ideal for a combined or oily skin.
Diverse.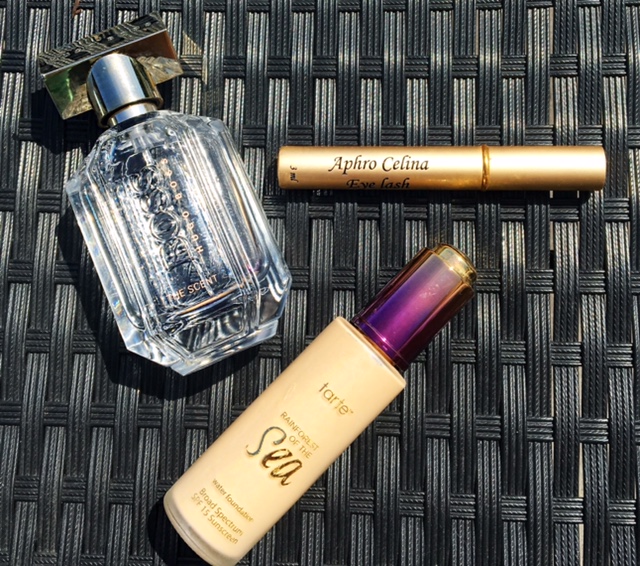 My favorite Hugo Boss smell for women is The Scent. A very feminine and sensual fragrance that isn't too heavy. I've another small bottle for in my handbag. A nice scent for coming summer. Available at Feelunique.com.
*Aphro Celina Eye Lash Serum. I never really believed that eyelash serums would work, but I was wrong. I already have a new eyelash serum. Your eyelashes become longer and fuller, but you must keep using it. The effect is not permanent. Available at Bol.com. 
Tarte Rainforest of the Sea Water Foundation. This foundation is very nice and gives a natural cover. Contains SPF 15, a must for me in a foundation. I've emptied the color Light Sand. Review you can read here. Available at Sephora.com.
Those were all my beauty products that I've emptied, XO Frieda. 
Products with a * were sent to me.
0