A while back I was with sweet Claudia from Beautytag.nl at the launch of the newest cookbook from Aviko 'La Dolce Vita', a recipe book that is full of delicious Italian dishes.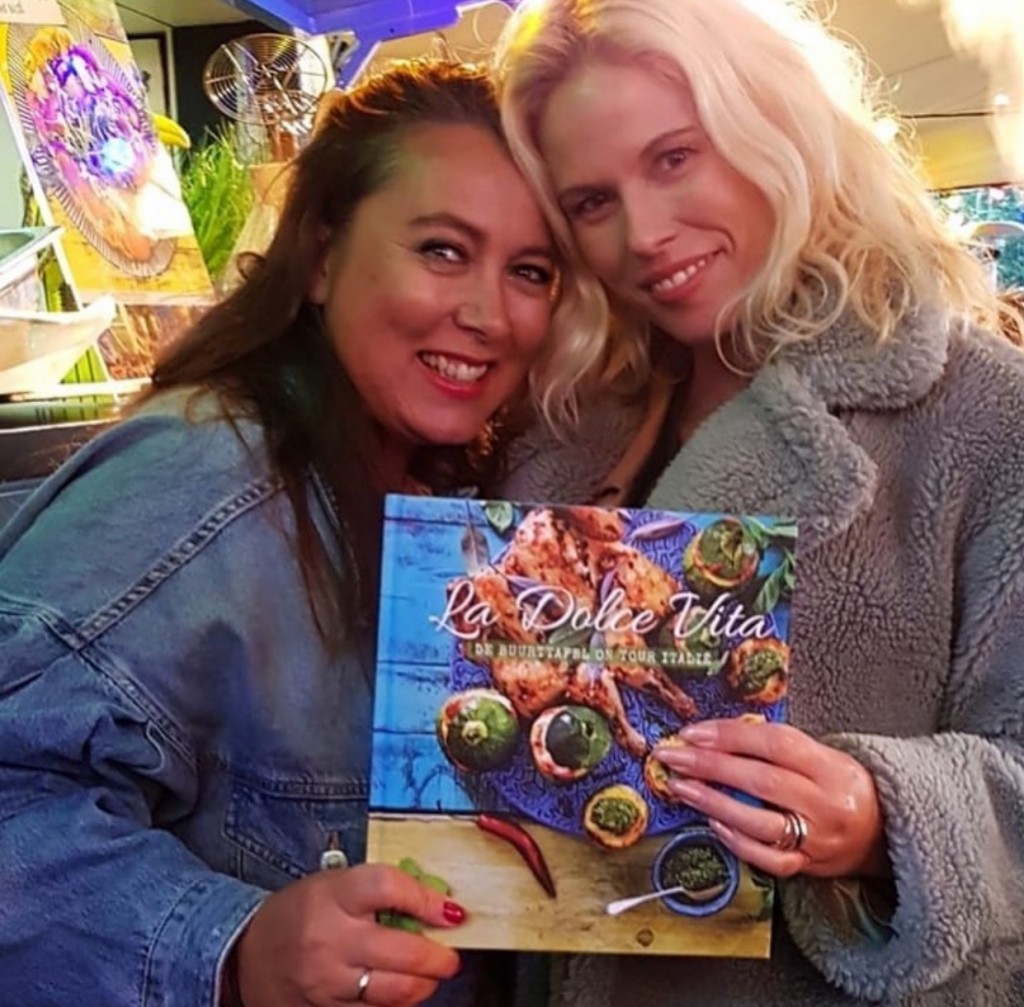 Good food, that's what connects people. Extensive food provides cosiness and ensures time together. Italians are known for extensive food, with the whole family at a long table. That is precisely the reason that Aviko, together with the Flemish chef Wim Ballieu, have chosen to travel through Italy for two weeks and make dishes with a typical ingredient of the city of destination. Basil in Genoa, truffle in San Miniato or red mullet in San Vito Marina.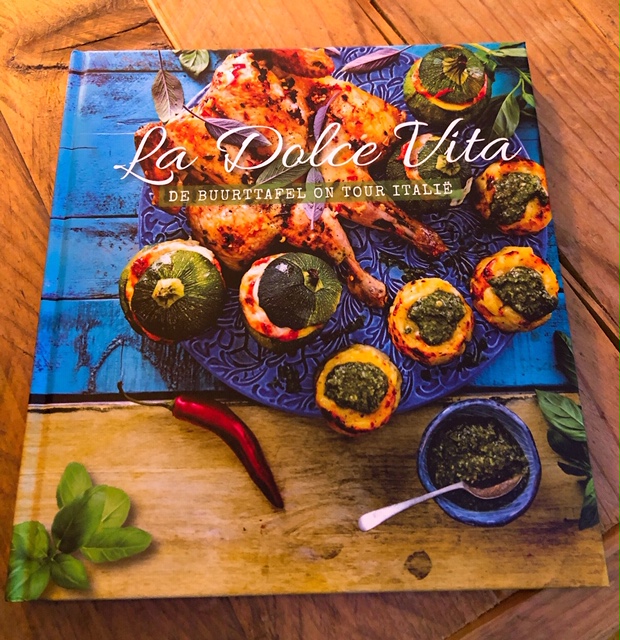 In the new cookbook 'La Dolce Vita' you will find 24 delicious dishes made with tasty local products together with an potato from Aviko.
Tuscan stew with red wine and Pom' Duchesse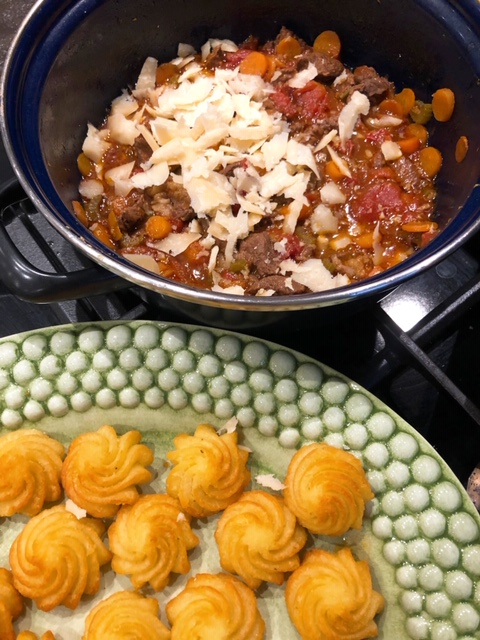 Of course I made a recipe from the cookbook, stewed meat with Aviko's Pom 'Duchesse, for 4 people. Cook time 30 minutes + 2 hours.
What do I need:
1 pack of Aviko Pom 'Duchesse (750 g)
2 tbsp olive oil
3 cloves of garlic, finely chopped
1 small carrot, finely chopped
2 celery stalks, finely chopped
800 g beef stew
200 ml of Tuscan red wine
1 can of peeled tomatoes (400 g)
400 ml meat stock or broth
2 sprigs of rosemary
75 g Parmesan cheese (piece)
2 sprigs of parsley
Baking tray with baking paper
Preparation:
Heat the olive oil in a frying pan. Fry the garlic with the carrot and the celery in 3 minutes.
In the meantime, cut the meat into cubes. Spoon the meat through the vegetables and cook for 4 minutes.
Pour in the wine. Add the peeled tomatoes, the meat stock and the rosemary and bring to the boil.
Turn the heat down and simmer the meat, covered, for 2 hours. After approximately 1.5 hours, fry the Pom 'Duchesse according to the instructions on the package until golden brown and cooked in the deep fryer, oven or airfryer. Grate the Parmesan. Finely chop the parsley.
Mix half of the grated cheese into the stew. Add pepper and a little salt to taste.
Put the stew on a dish and sprinkle with the parsley and the rest of the Parmesan cheese. Serve with the Pom 'Duchesse and for example green beans or broccoli.
Nutritional values per person
875 kcal
40 g of fat of which 11 g saturated
57 g carbohydrates
63 g of protein
8 g of fiber
2.3 g of salt
Look for more inspiration and recipes at aviko.nl.
XO Frieda
This blog post contains products that I received.
0