Valentine's Day is the day to celebrate love! You can do that with a Valentine's card, a sweet present, red roses … or even better with a romantic Valentine's date! Biotona knows everything about superfoods and the effect of specific nutrients on your system and this year for Valentine's Day, they came up with two recipes for special love potions that have a stimulating effect on the libido. This is how you make a Valentine's date with your loved one extra special! The main ingredients for our Valentine drinks are cacao, maca and beetroot powder. Read below what you can do with these superfoods to give your love life an extra boost. Celebrate love with Biotona.
Cacao & Maca – a perfect couple!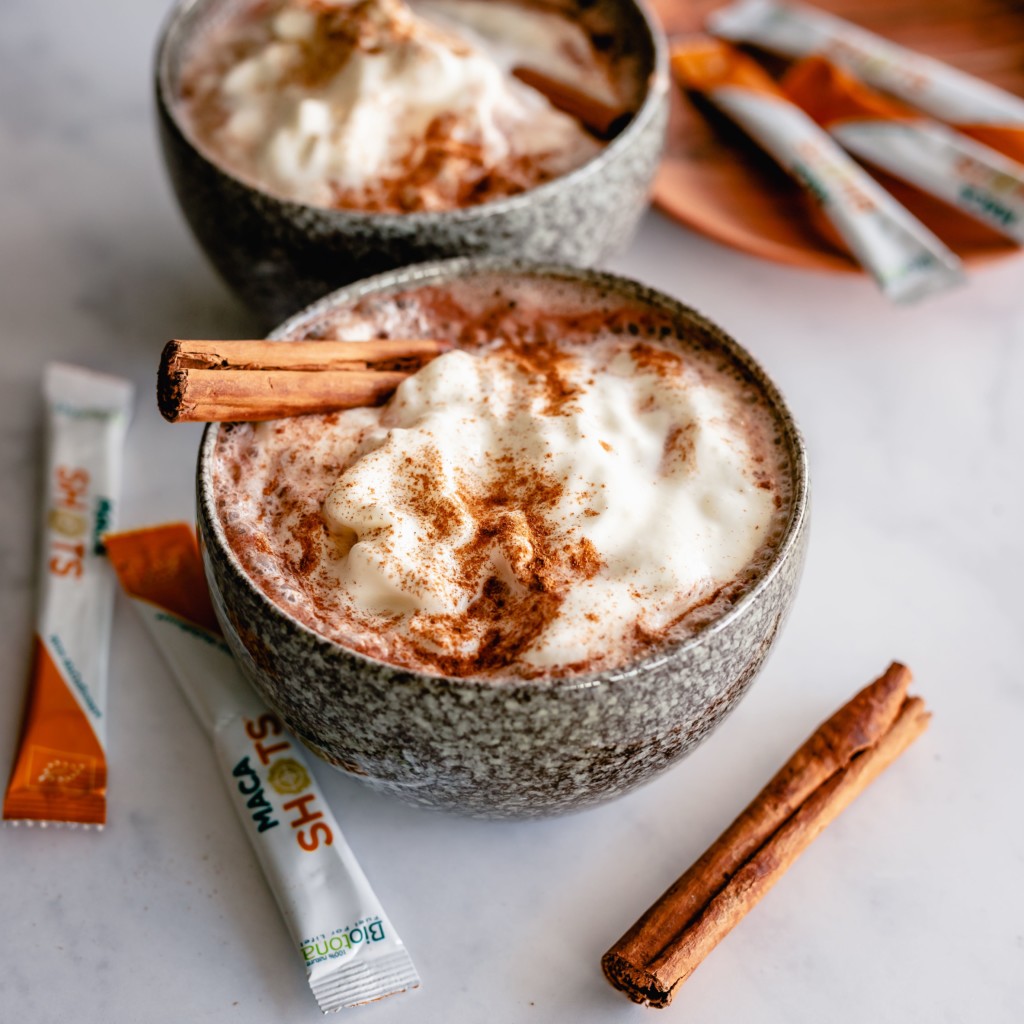 Chocolate milk with raw pure cacao and maca brings you a good dose of make-love energy and a good mood! Maca is also called Peruvian ginseng and is not only an adaptogen but also an aphrodisiac! The combination with the feel-good effect of raw cacao is ideal for a romantic evening together.
Ingredients for 2 persons
480ml Almond milk
2 tablespoons maple syrup or honey
4 to 6 teaspoons Biotona Cacao powder
2 shots Biotona Maca shot
½ teaspoon cinnamon powder
Topping: 2 tablespoons whipped coconut cream and a pinch of cinnamon
Pink Moon Milk – On a pink cloud!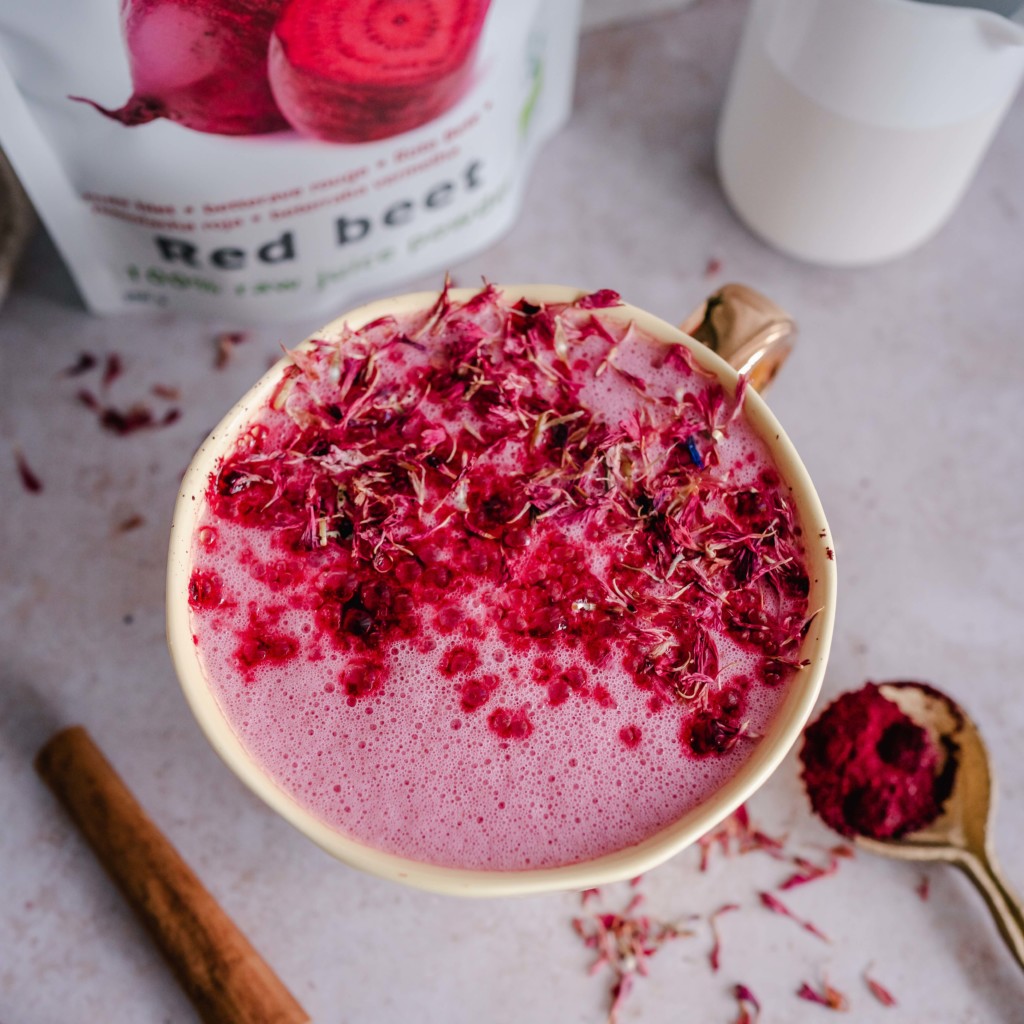 The Maca in this delicious pink drink gives you a hefty dose of energy and stamina, while beetroot stimulates circulation (also where it comes in handy in bed). A great start to an exciting evening…
Ingredients for 2 persons
480ml Almond milk
1 teaspoon Biotona Red Beet powder
2 shots Biotona Maca shot
Pinch of cinnamon and/or cardamom
1 teaspoon Honey
Topping: 1 teaspoon edible rose petals, pinch of Biotona Red Beet powder
Preparation of both drinks
Heat the almond milk in a saucepan until hot, but not boiling. Add all remaining ingredients, except the toppings, and transfer the mixture to a blender. Mix to a foamy whole. This can also be done with a stick blender in the saucepan. Pour into pretty cups or mugs, decorate with the toppings.
Enjoy together with:
Biotona Maca shots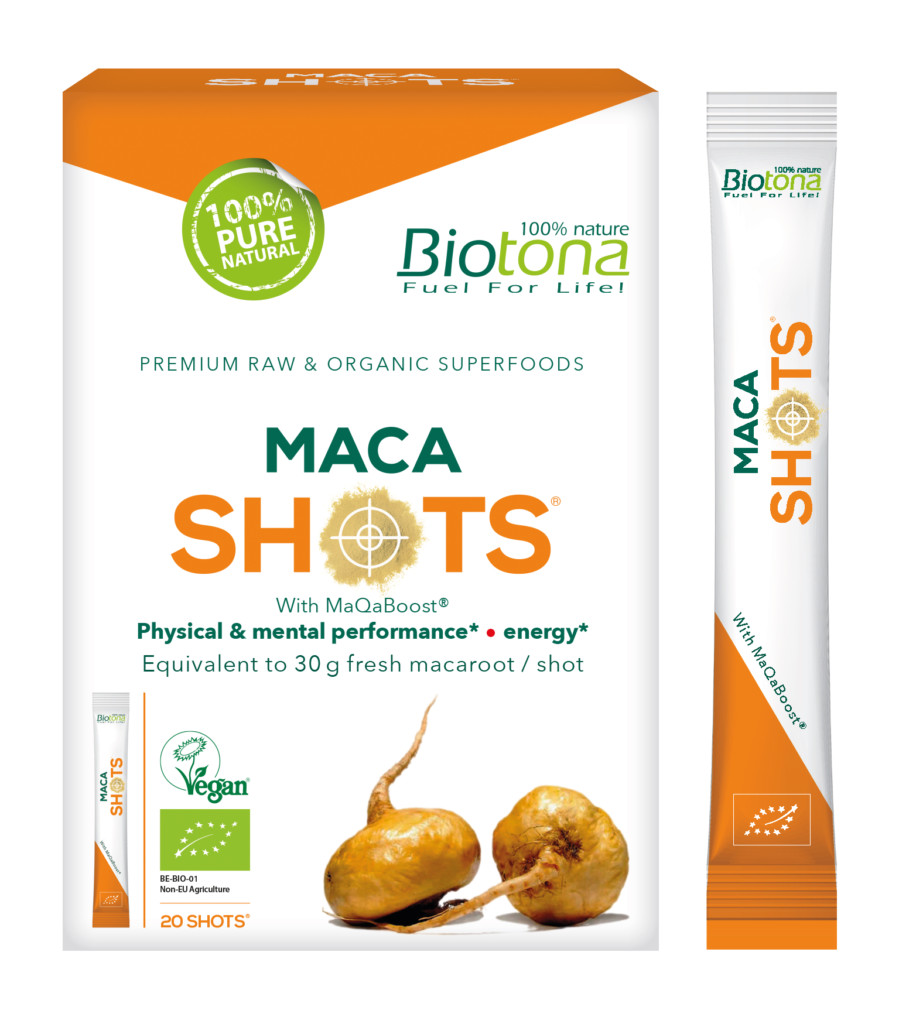 The use of maca root as an aphrodisiac dates back to the Inca era, where it was used to boost the stamina and libido of warriors. It is grown at 4000m altitude in the Andes Mountains and in Peru it is still used for increased energy and stamina in bed. In addition, it is said to promote fertility. Biotona Maca Shots have an extra powerful effect thanks to the combination of maca powder with MaQaBoost® – a blend of two high-quality extracts of maca roots.
Biotona Cacao powder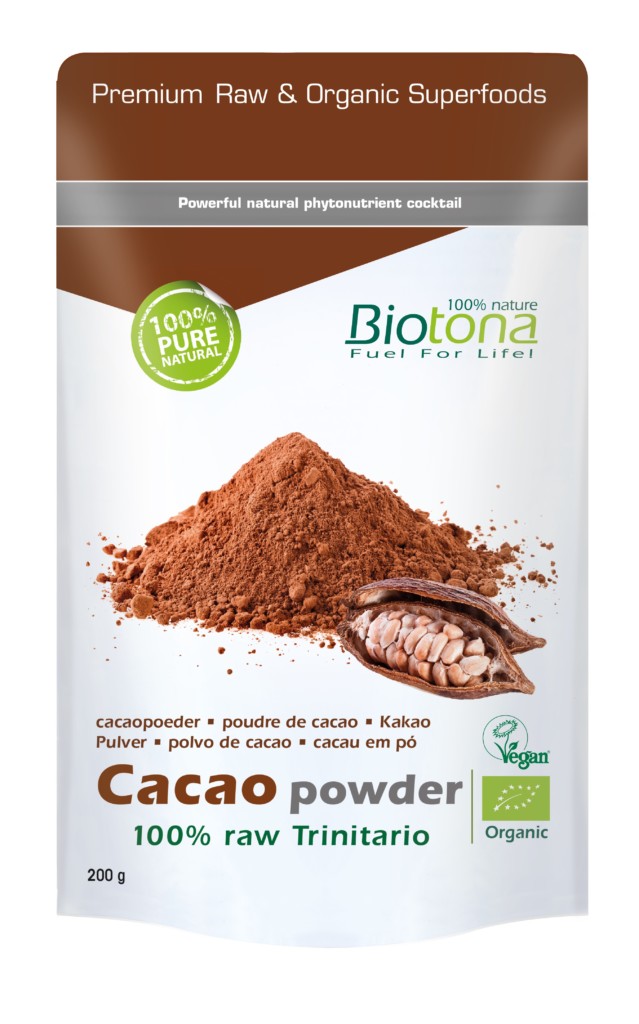 Cacao is known to boost your libido. It contains feel-good substances such as anandamide and phenylethylamine. According to scientists, these substances provide a feeling of happiness, excitement and euphoria. Cacao also contains tryptophan, a precursor to the neurotransmitter serotonin, which promotes euphoria and relaxation.
Biotona Red Beet powder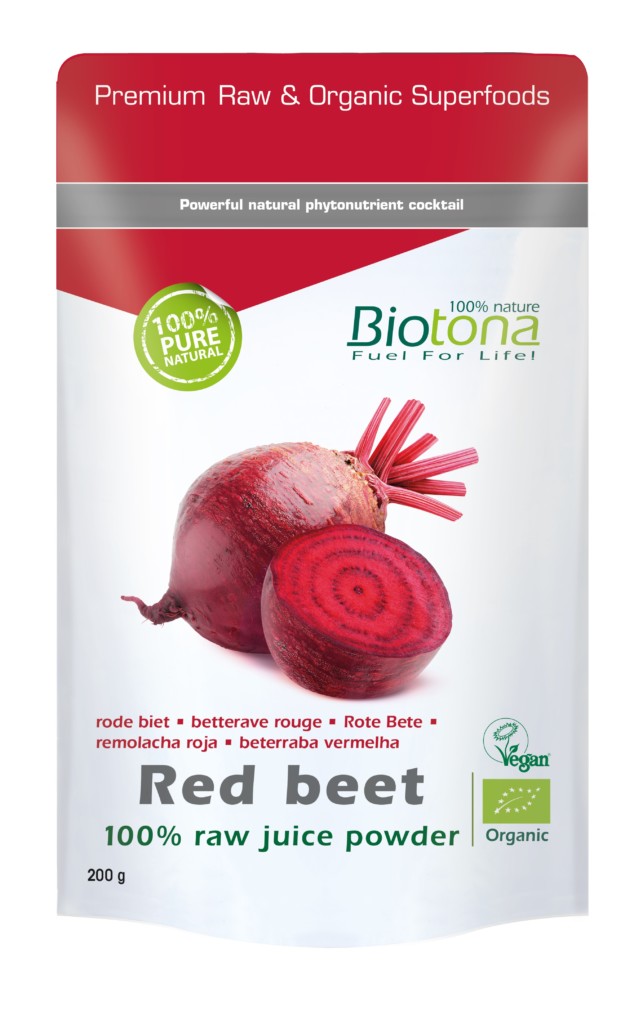 Beetroot contains high amounts of phytonutrients, vitamins, minerals and enzymes. Especially the nitrates improve endurance. Beetroot also improves blood circulation (even where it comes in handy in bed) and vitality.
RRP:
Biotona Maca shots € 18,49 (20 shots)
Biotona Cacao powder Raw € 8,69 (200 gram)
Biotona Red Beet powder € 24,69 (200 gram)
Biotona is available from Holland & Barrett, among others.
Look for information, branches and the webshop at: www.hollandandbarrett.nl
For more information, inspiration and recipes: www.biotona.be
XO Frieda
This blog post contains products that I received.
0