Heb je een keer slecht geslapen of heb je last van puistjes of oneffenheden? Kies dan de juiste foundation voor de perfect egale look op je gezicht. Maar er zijn zoveel soorten foundation en welke foundation past bij jouw huidtype? En hoe breng je foundation het best aan? Care Cosmetics zet een aantal van haar favorieten in de spotlights. Voor een vlekkeloze teint en een gezonde uitstraling!
ALL ABOUT THE BASE
SKEYNDOR – AGE PREVENTING FOUNDATION € 39,95
Deze vloeibare make-up heeft een medium dekking en is geschikt voor alle huidtypes maar vooral voor de rijpe huid. Vitamine C beschermt en herstelt de huid en het algenextract zorgt voor een heldere en frisse uitstraling en een stevige huid. Na het aanbrengen met een brush, sponsjes of met de vingertoppen zijn imperfecties gecamoufleerd en is de teint egaal en fris.
ARTDECO – RICH TREATMENT FOUNDATION € 21,30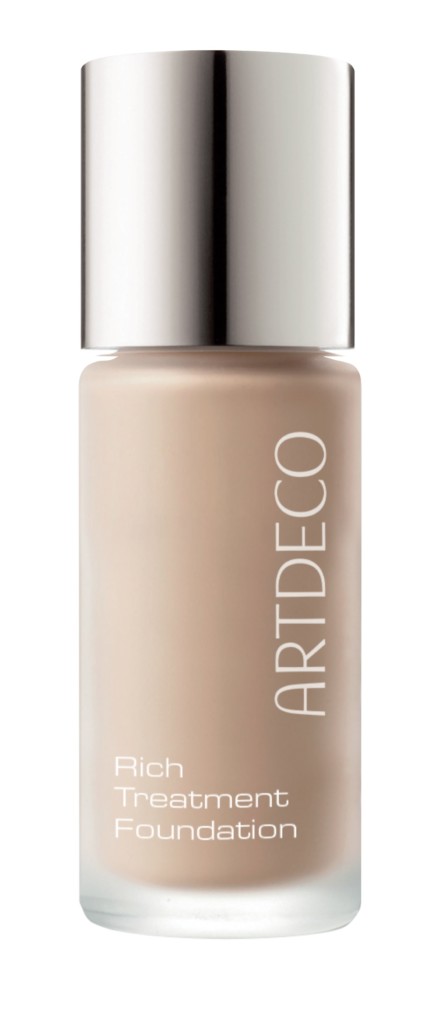 Deze licht reflecterende foundation heeft een rijke crèmetextuur en is ook zeer geschikt voor de droge huid. Breng deze foundation aan met een sponsje of met de vingertoppen voor een natuurlijk effect. Meer laagjes geven een nog betere dekking. Door het gebruik van een fixingspray wordt de houdbaarheid verlengt en blijft de teint perfect en stralend. De huid krijgt een zachtere uitstraling doordat squalaan is toegevoegd. Kleine oneffenheden verdwijnen en de huid is perfect gehydrateerd. 
PUPA MILANO – WONDER ME € 25,95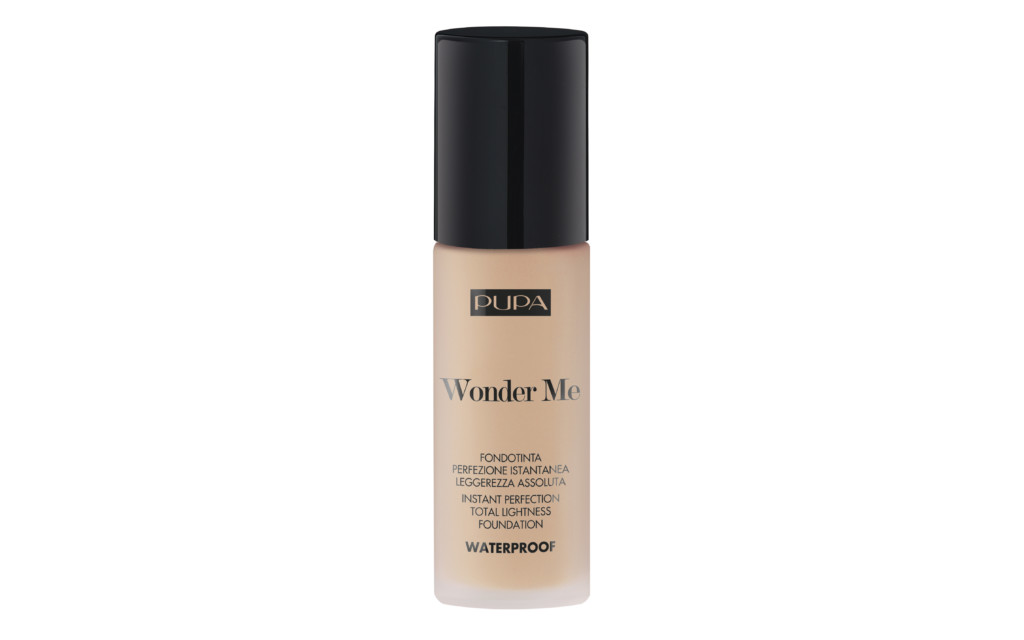 Het geheim van de WONDER ME Foundation is het speciale micronetwerk van ultraflexibele filmvormers dat een lichtgewicht film creëert die lijkt op de huid. Dit zorgt ervoor dat de textuur zich aanpast aan de expressieve bewegingen van het gezicht, zonder rimpels te accentueren, waardoor het geschikt is voor meerdere leeftijdsgroepen. Het resultaat is een geperfectioneerde en egale huid met een volledig natuurlijke en frisse uitstraling gedurende de hele dag. Verkrijgbaar in 6 kleuren. 
ACADÉMIE – MULTI-EFFECT TINTED CREAM € 35,50
Deze crème is rijk aan pigmenten en geeft de huid een natuurlijke en mooi verzorgde teint en tegelijkertijd ook een perfecte verzorging. De biomimetische peptiden versnellen de synthese van collageen en hyaluronzuur en de verhelderende poeders verbeteren het huidbeeld en de zachtheid dankzij de licht reflecterende eigenschappen. Lijntjes worden gereduceerd en de huid ziet er zichtbaar jonger en stralender uit. 
JEAN D'ARCEL- MAKE-UP BASE € 25,25

De perfecte basis voor elke make-up. Door de huid voor te bereiden met deze basis kan de make-up gelijkmatiger worden aangebracht en blijft daarna veel beter zitten. Oneffenheden worden geëgaliseerd en de huid is perfect glad. De luchtige textuur voelt zacht en soepel aan en ligt als een fijne en transparante sluier op de huid. Na het aanbrengen met de vingertoppen kan de gewenste make-up al na enkele seconden worden aangebracht. 
XO Frieda
0