Koop jij graag originele cadeautjes voor je geliefden, dan vind je bij het chocolade paradijs van Phillip Ashley het perfecte cadeau voor iedere zoetekauw. Phillip Ashley Chocolates is gelegen in het hart van Memphis, Tennessee, waar iedere fairtrade chocolade met de hand wordt gemaakt met ingrediënten van over de gehele wereld.
Phillip Ashley Rix is een rijzende ster in de luxe chocolade- en culinaire wereld. Hij is door TasteTV uitgeroepen tot een van de beste chocolatiers en banketbakkers in Amerika. Hij werd FORBES Magazine's "Real Life Willy Wonka" en Local Palate's "Memphis King of Chocolate."
Zijn designerchocolades worden geselecteerd voor geschenken door grote namen als FedEx, Disney en Stevie Wonder. In Amerika zijn ze te koop bij de winkels Neiman Marcus en Horchow. Kijk snel verder want het zijn de mooiste chocolades die je ooit hebt gezien en geloof me ze zijn verrukkelijk.
Phillip Ashley Chocolates.
De eetbare kunstwerkjes zitten in een mooie zwarte doos en definiëren luxe en elegantie.

Dit is de Taste of Memphis collectie, nu van $ 55.00 voor $ 36.00. Mij favoriete smaak (yuup die waar een hap uit is) GO TIGERS GO | Passion Fruit Vanilla Bean.
De Taste of Memphis-collectie vertelt het verhaal van de Bluff City in 12 unieke smaken. Of je nu in de stad bent of in het buitenland, je kunt ontdekken hoe Elvis en Isaac Hayes, BBQ en Beale St. en andere bezienswaardigheden deze stad zo lekker hebben gemaakt!
De smaken:
BLUFF CITY | BBQ
BEALE ST. VIP | Sweet Tea Caramel Vodka Lemonade
PENNY CANDY | Banana Pudding
THE LORRAINE | Red Velvet Cake
THE KING | Peanut Butter Banana Caramel Hickory Smoked Salt
MISSISSIPPI MUD | Dark Chocolate Mint Cookie
HOT BUTTERED SOUL | Amaretto Almond Butter
DA GRIZZNESS | Maple Bacon Pecan Praline
4 WAY | Collard Greens & Cornbread
GO TIGERS GO | Passion Fruit Vanilla Bean
OLD DOMINICK | Memphis Toddy Spiced Whiskey
WISEACRE | Gotta Get Up To Get Down Milk Coffee Stout Beer Caramel
Holiday Gifts!
SIGNATURE CHOCOLATES, 12 designer chocolaatjes nu van $ 55.00 voor $ 40.00.
De smaken:
WHITE CHOCOLATE
Margarita
Key Lime Pie
French Bleu Cheese
Wild Strawberry Vanilla Bean
BLOND CHOCOLATE
Caramel Apple
Smoked Rum Pecan
MILK CHOCOLATE
Champagne
Sweet Potato
DARK CHOCOLATE
Cookies & Cream
Caribbean Hot Sauce
Salted Bourbon Caramel
Grand Mariner Orange Blossom Honey
USE MY CODE: frieda15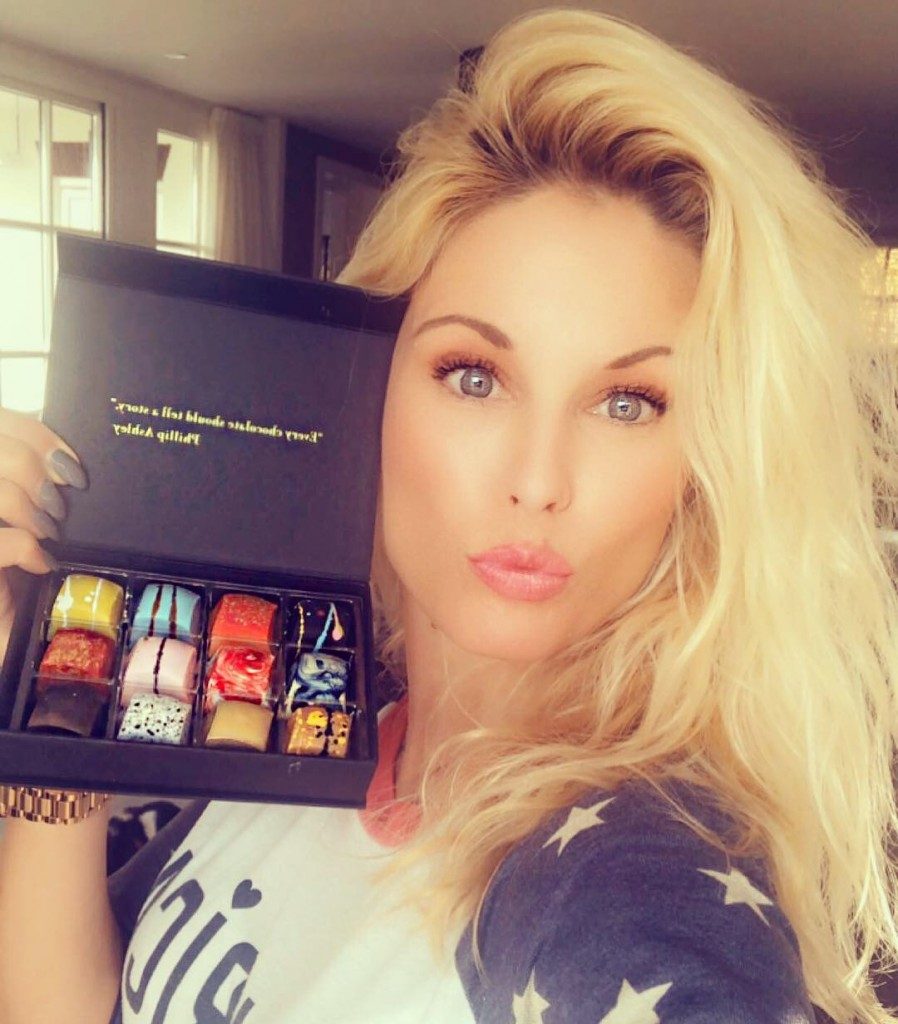 Gebruik mijn code frieda15 voor 15% korting op je order bij
Phillip Ashley
. Ze verzenden wereldwijd.
XO, Frieda
Deze blogpost bevat producten die ik heb ontvangen. 
4