Afgelopen weekend was ik in deBijenkorf in Rotterdam. Vorig jaar rond deze tijd opende deBijenkorf in Rotterdam de grootste cosmetica-afdeling van Nederland ter grootte van bijna 1300m². Je kunt er zelfs terecht voor beautybehandelingen. MAC Cosmetics is een vertrouwd merk bij deBijenkorf en één van mijn favorieten. Rond de feestdagen hebben ze hele mooie kits en goodie bags die je cadeau kunt geven (aan jezelf). Centraal staan glitters, meer is meer, voor die Shiny Pretty Feestlook.
MAC COSMETICS SHINY PRETTY THINGS.
Holiday Colour Collection.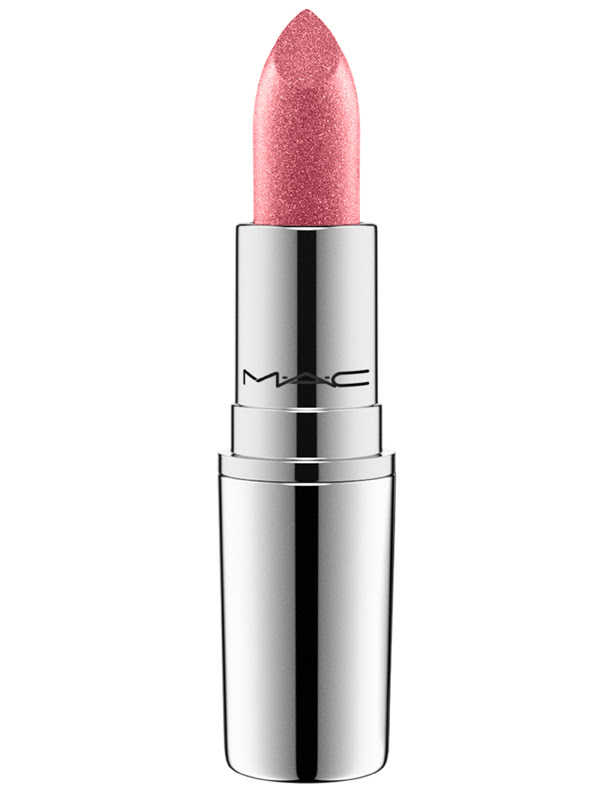 Het cult product dat MAC Cosmetics een fenomeen maakte, nu in een glanzende metallic verpakking. Dit is de kleur 'a wink of pink', een midtone rose met bronzen gouden glans. Lipstick € 19,50.
Een mooie lipgloss met hoge glans die je alleen kunt gebruiken of over een lipstick heen. Het bevat jojoba olie die je lippen soepel en zacht houdt. Dit is de kleur 'scarcely seen', een licht beige roze kleur. Lipglass € 14,50.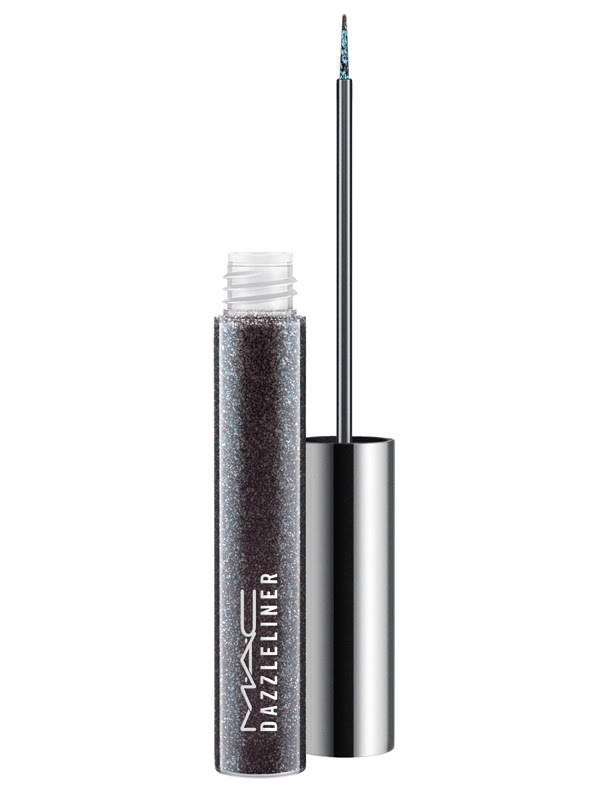 Een eyeliner met een vleugje metallic glitter. Ook mooi als top coat over je normale eyeliner. Dit is de kleur 'a little moonlight', zwart met zilveren en gouden parel. Dazzeliner € 20,00.
Glanzende oogschaduw met intens gepigmenteerde glitter. De mix van glitter en parelmoer geeft diepte en dimensie. Dit is de kleur 'major win', een asroze kleur met zilveren glans. Eyeshadow € 23,00.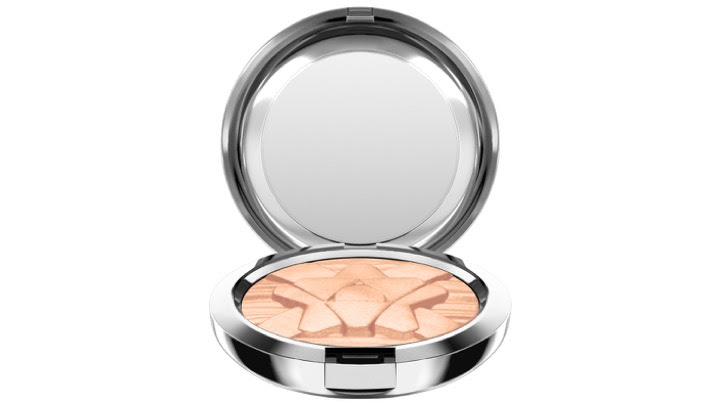 Een highlighter in de vorm van vloeibaar poeder met prismatische weerspiegeling. De crèmeachtige poederformule blijft maar liefst 10 uur lang zitten. Dit is de kleur 'oh darling', een metallic gold. Highlighter € 32,00.
Holiday Kits.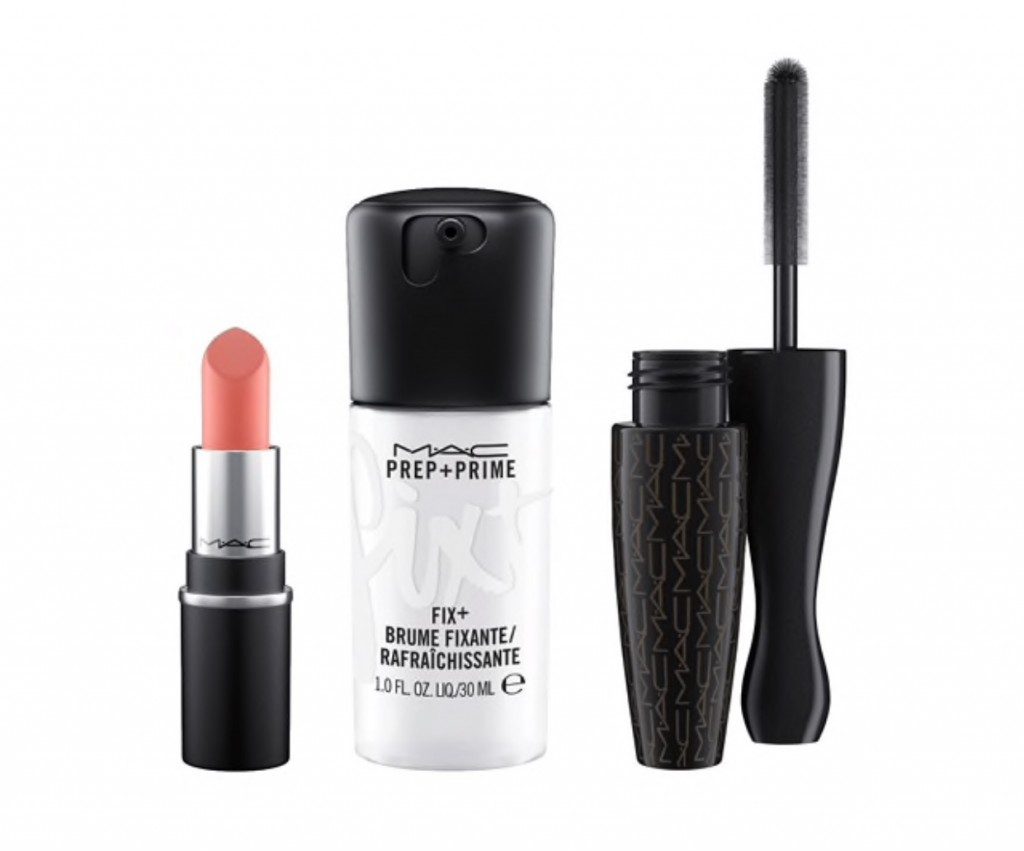 Een set met mini-versies van Prep + Prime Fix +, In Extreme Dimension 3D Black Lash en Lipstick in 'Velvet Teddy', een matte diepe toon beige. All Stars Kit € 29,50.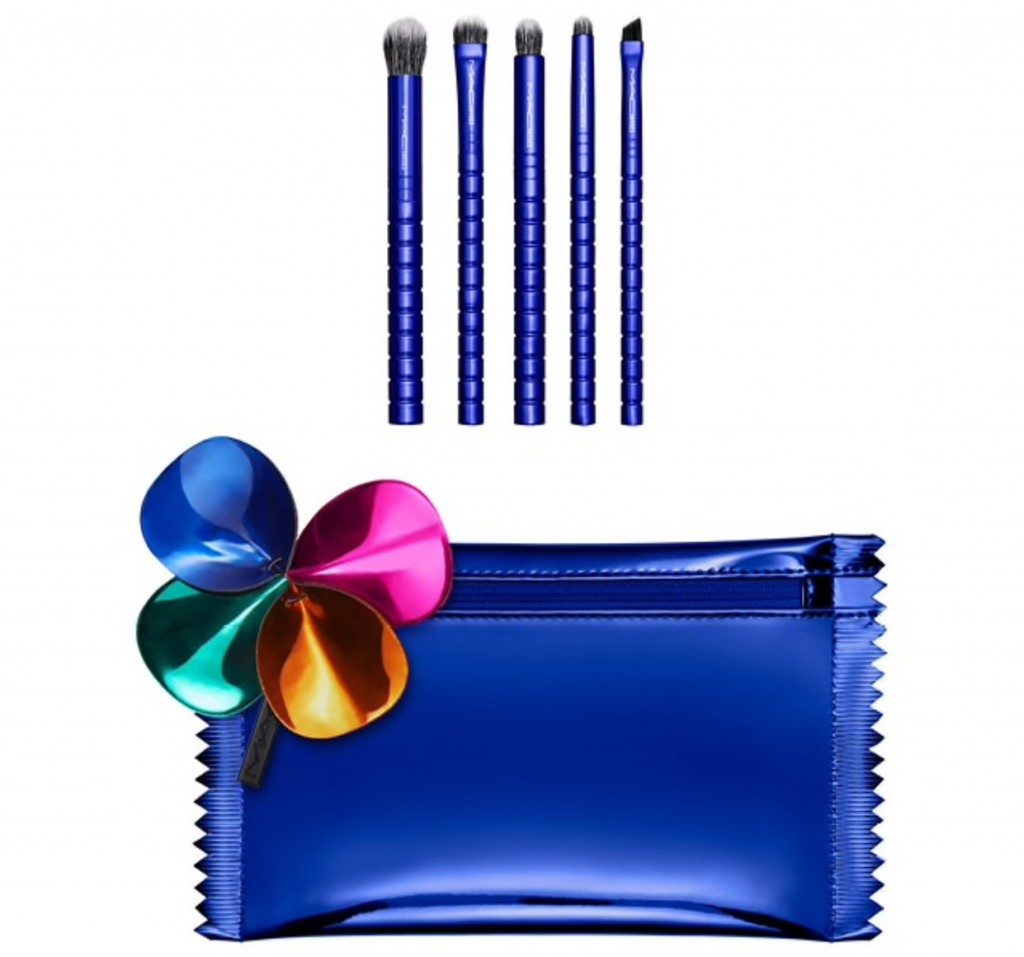 Een kit met vijf mini metallic wrapped borsteltjes voor je ogen, in een metallic blauwe clutch. Brush Party Eyes € 49,50.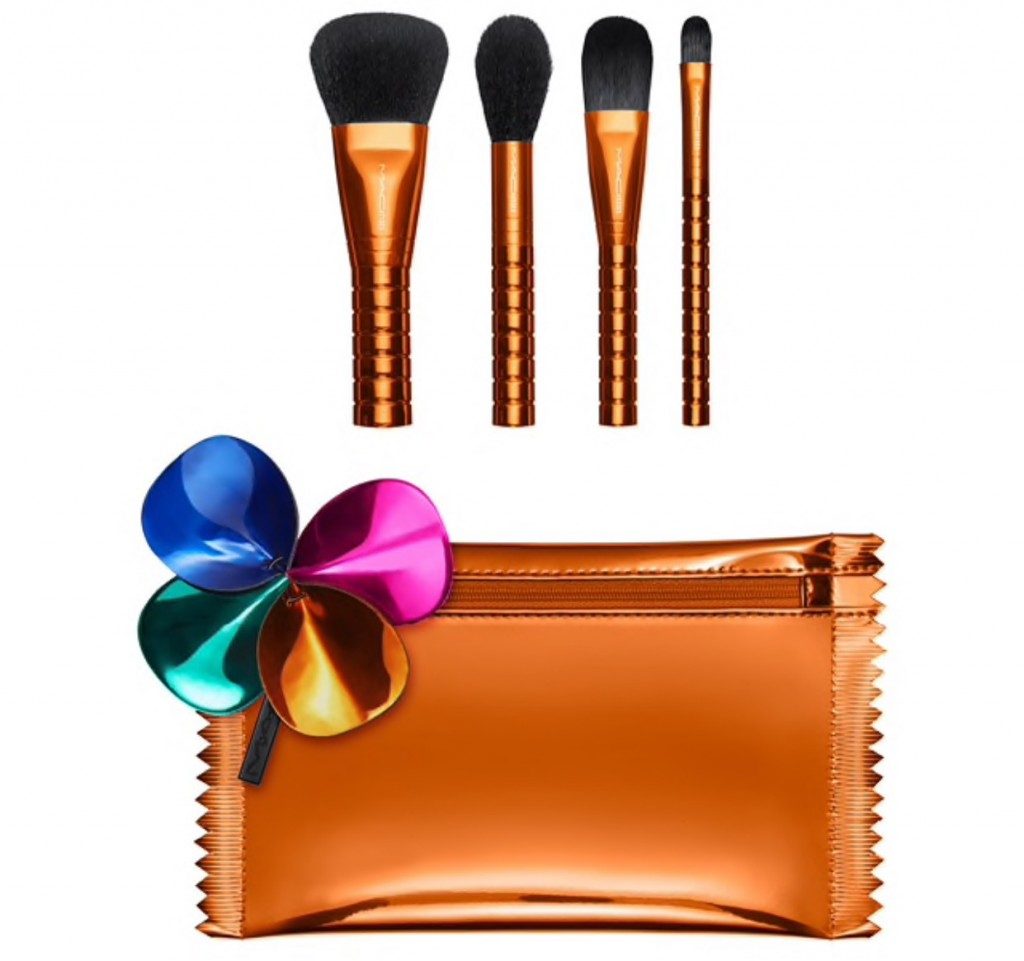 Een kit met vier mini metallic wrapped borsteltjes voor je gezicht, in een metallic oranje clutch. Brush Party Face € 49,50.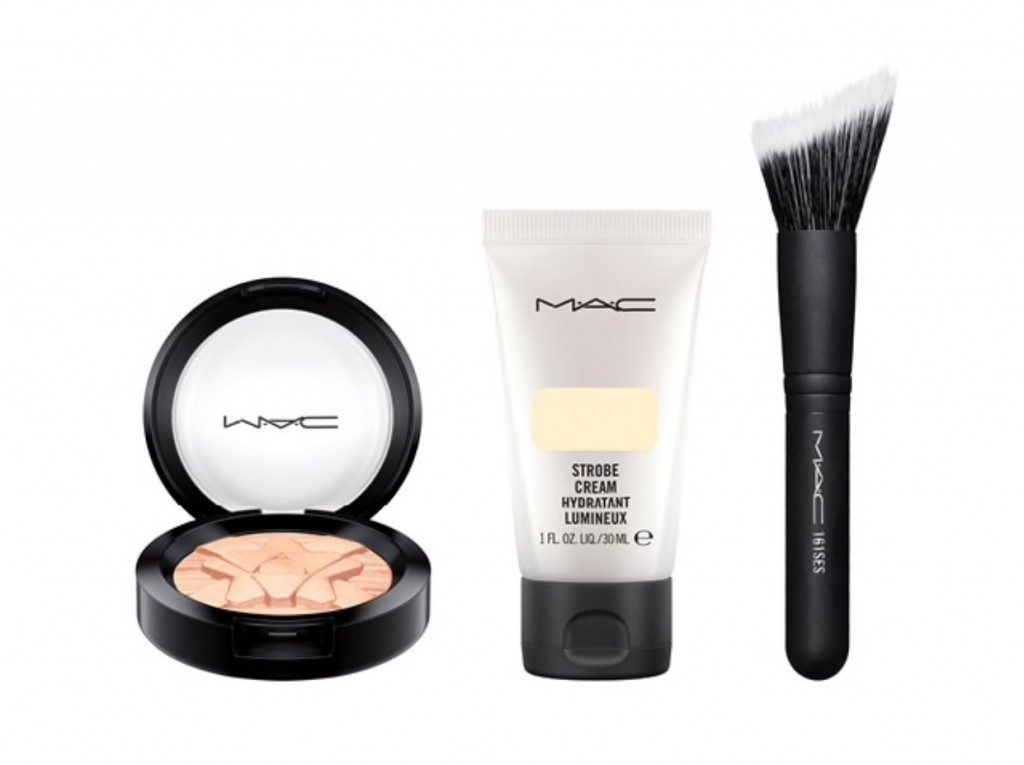 Een Glow Getter kit met een mini Strobe Cream en een mini Extra Dimension Skinfinish. Glow Getter in Goud € 39,50.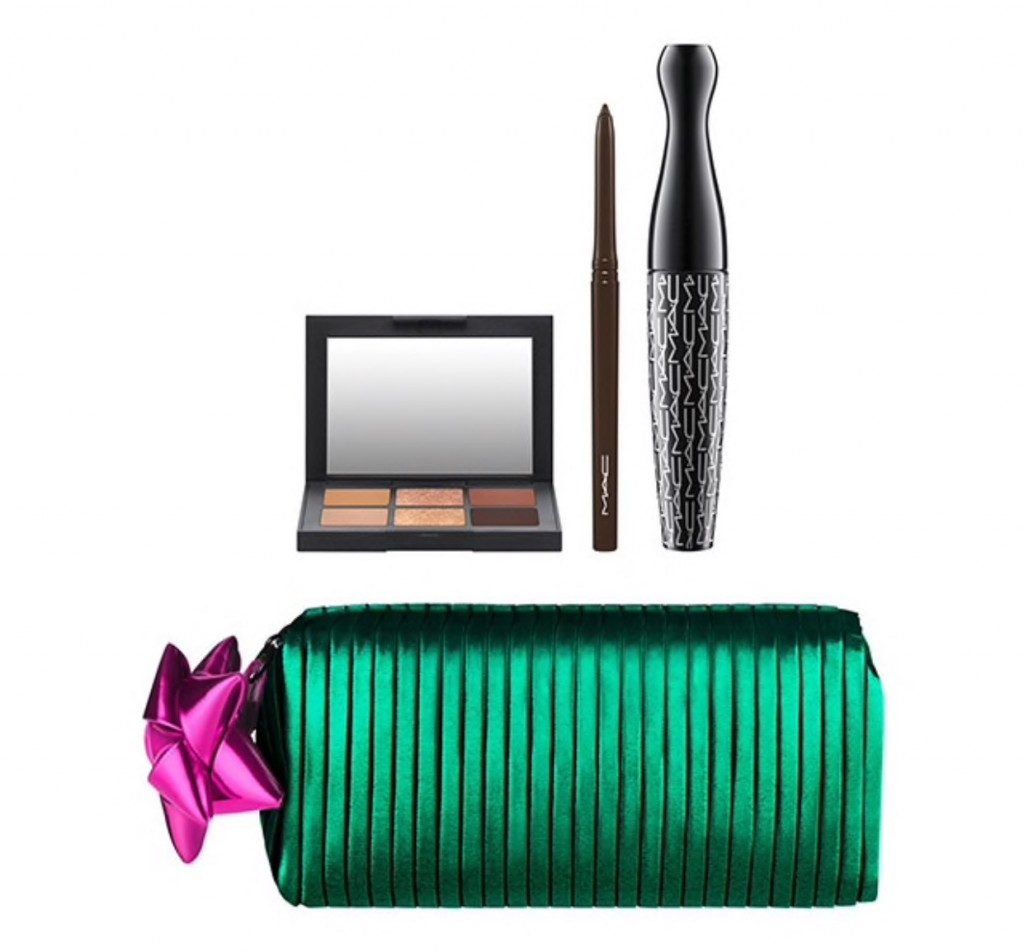 Een goodie bag met een oogschaduw palletje, een kohl liner en een extreme black mascara. Eye Goodie Bag Neutral € 39,50.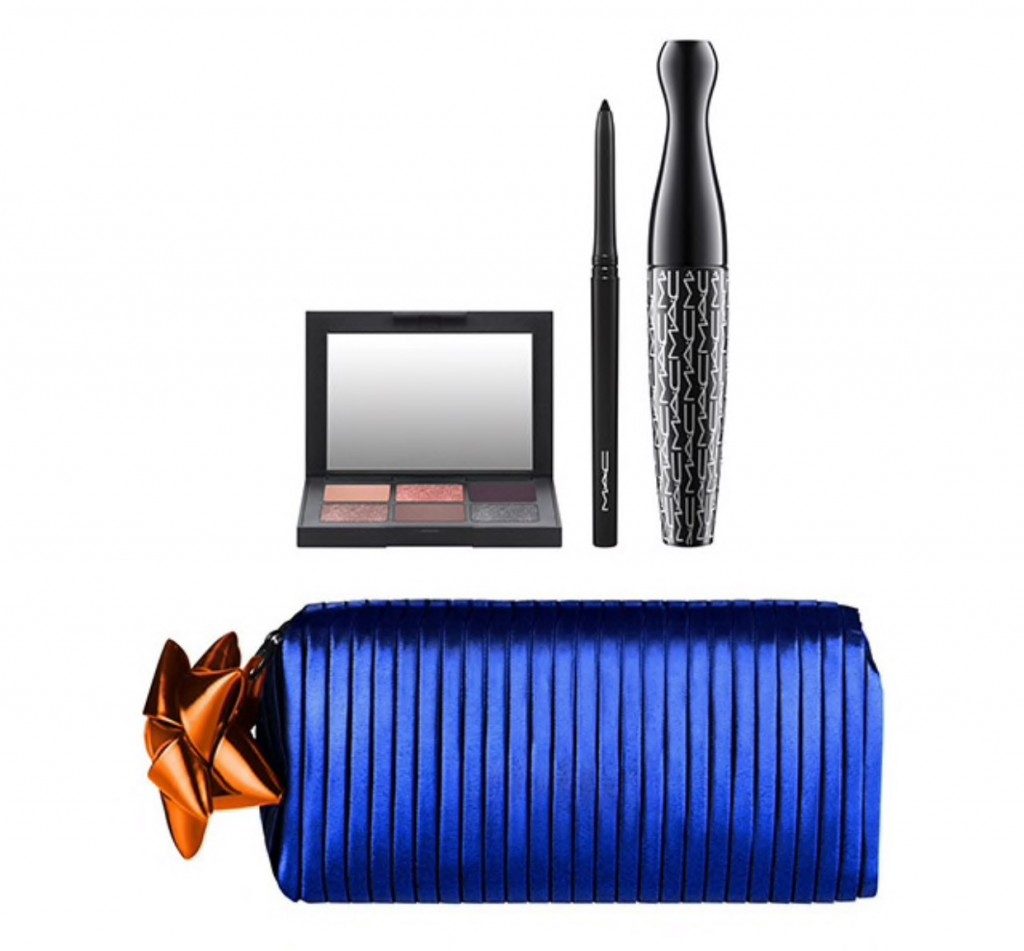 Deze goodie bag bevat alles voor een mooie smokey eye. Eye Goodie Bag Smokey € 39,50.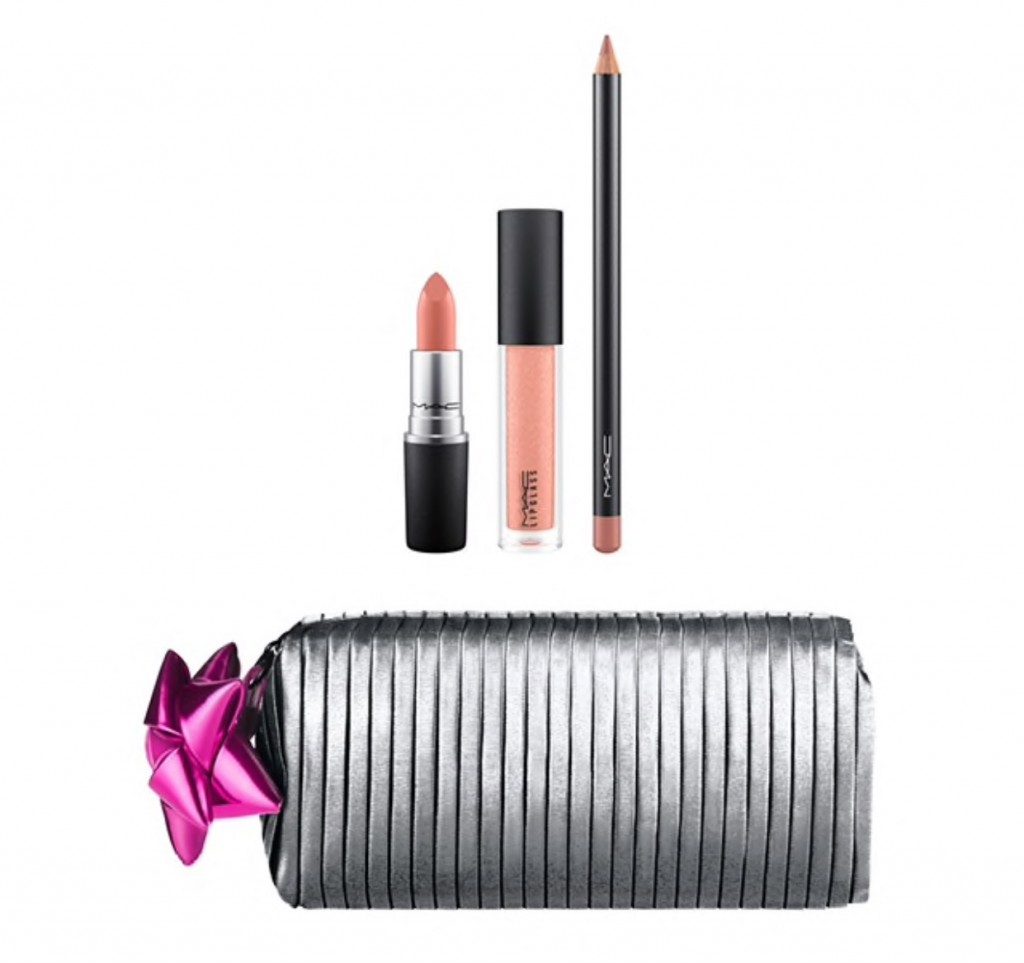 Deze lip kit in nude heeft alles voor de perfecte pout, met een lipstick, lipglass en een lippotlood. Lip Goodie Bag Nude € 39,50.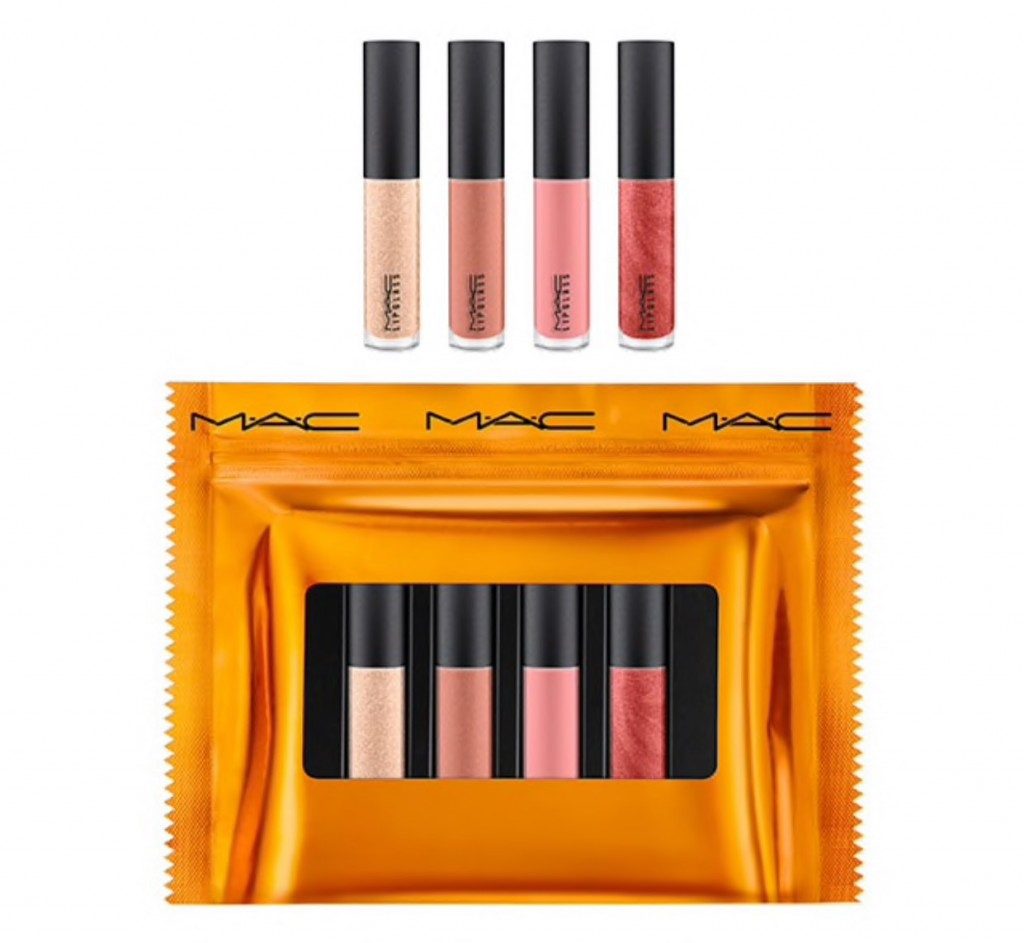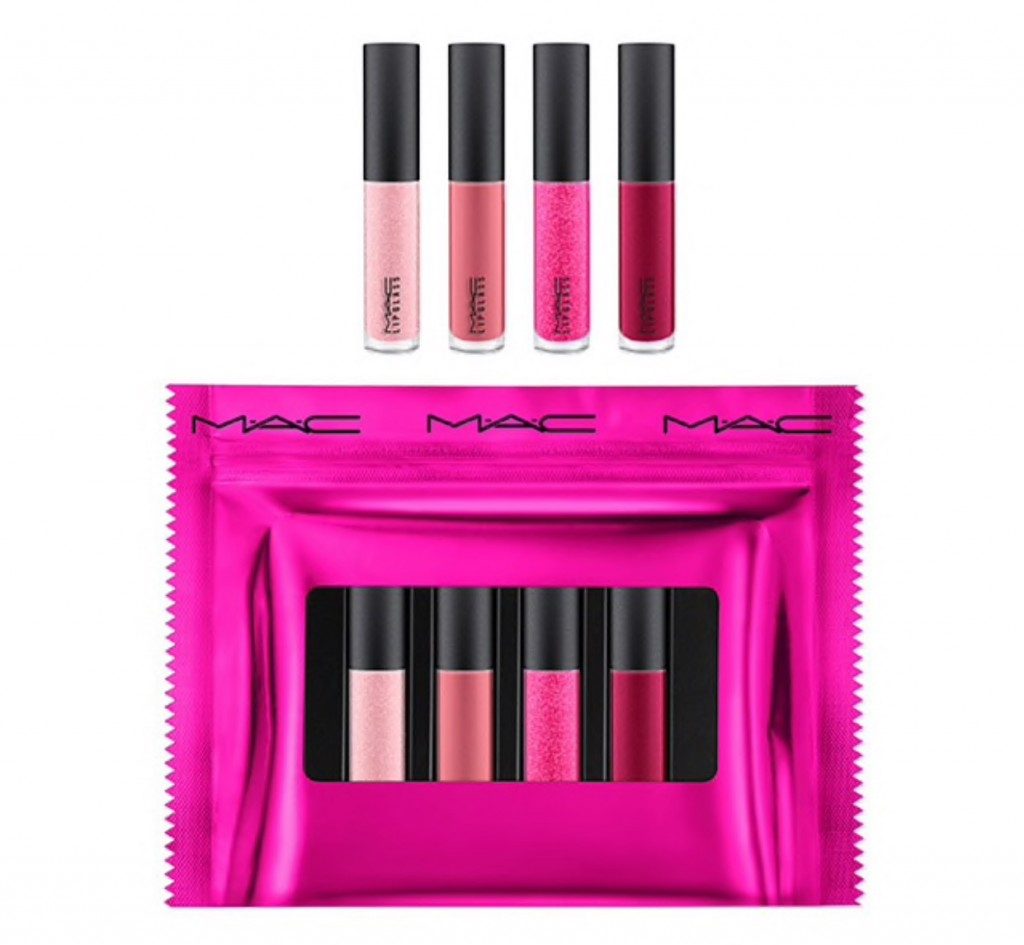 Een kit met vier mini lipglosses in nude of roze tinten. Mini Lip Glosses € 29,50.
De volledige MAC Shiny Pretty Things Collectie kan je online kopen bij maccosmetics.nl en een gedeelte kan je ook online vinden bij debijenkorf.nl.
XO Frieda.
0