Zorg goed voor jezelf deze feestmaand, want als je goed voor jezelf zorgt, doe je dat ook voor een ander. Bij HEMA Beauty It's Christmas Time kun je jezelf, of een ander, met het oog op de decembermaand verwennen of verrassen met mooie beautyproducten, denk aan heerlijk geurende body care, bruisballen voor in bad, make-up met glitters, een prachtig verpakte gift set, een rudolph sheet mask, haaraccessoires of een chique make-up etui. Er is voor ieder wat wils en er is al een mooi cadeau vanaf € 1,50.
G I F T   L I M I T E D   B O D Y   C A R E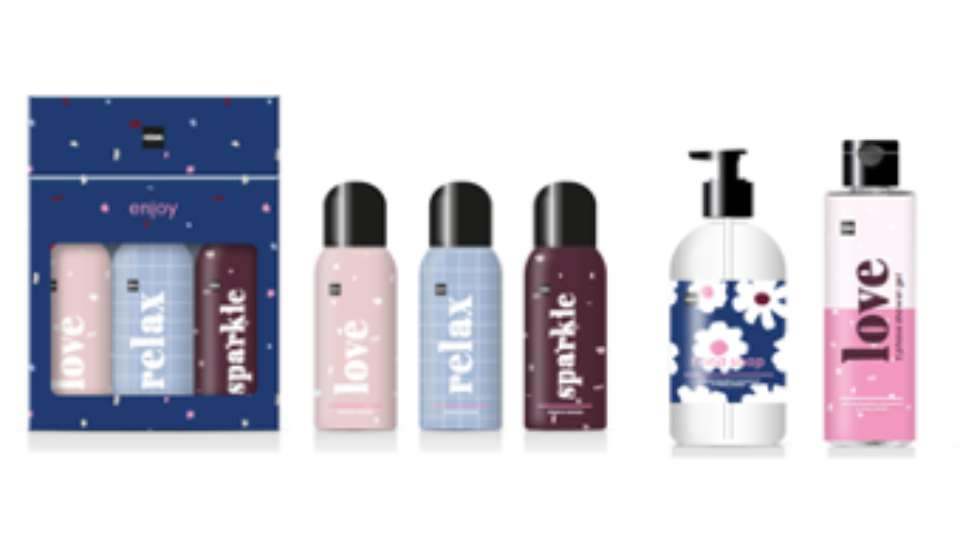 De gift limited body care, met ingrediënten als kersen, blauwe bessen en mango, bestaat uit ideale cadeaus voor vrienden, familie of voor jezelf.
De collectie bestaat o.a. uit: haarmasker, shampoo bar, handcrèmes, shower mousse, handzeep, 2-fase shower gel, bath bombs, giftsets, lipbalms, sheet mask en diversen.
B. A. E.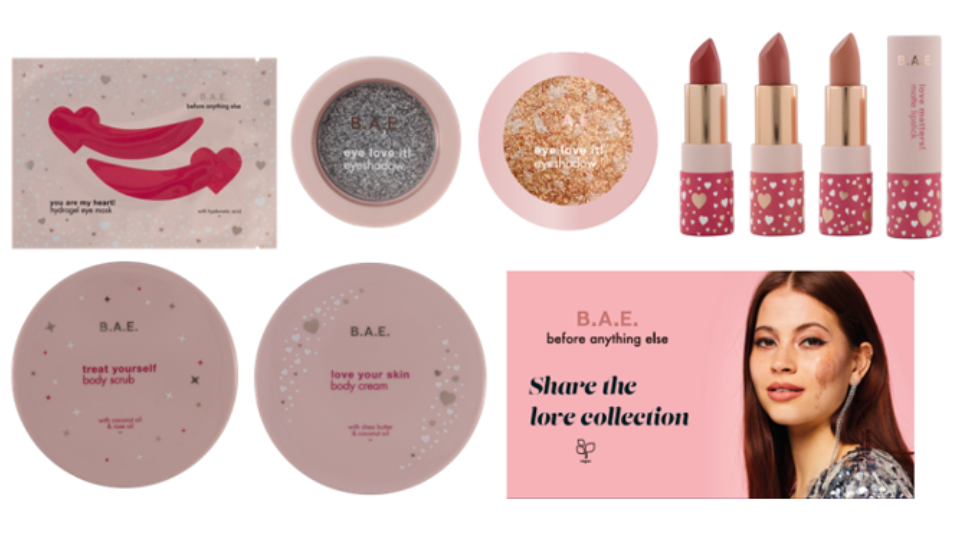 Share the love! De kerstcollectie van B.A.E. by HEMA is om verliefd van te worden, voel je de kriebels al in je buik door alle hartjes en glitters. Wie zoet is, krijgt lekkers en deze collectie met een mascara, oogmasker, lipstick, oogschaduw (glitters!!), body scrub, body cream en bath fizzers is heerlijk. Wil je hebben!!
P E R S O N A L   C A R E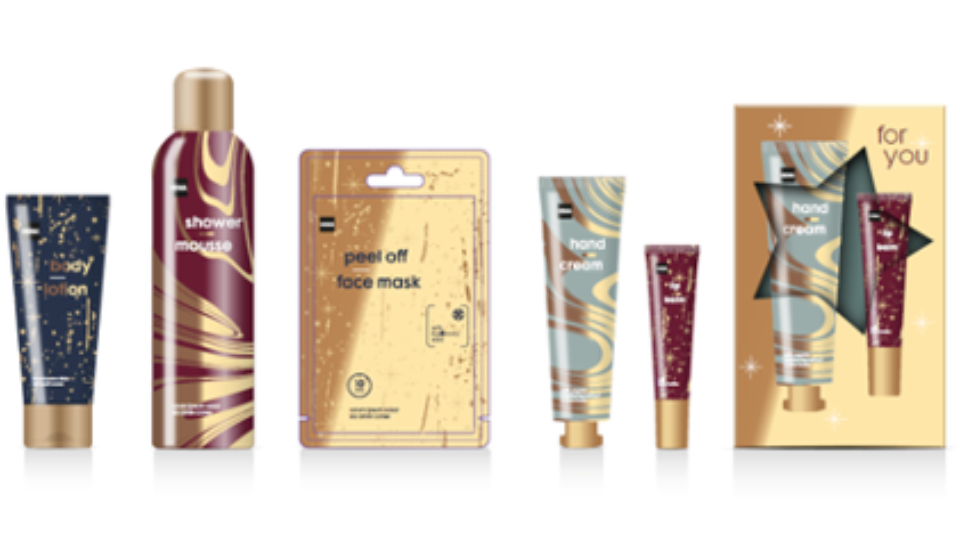 Deze sprankelend kerstlijn heeft niet alleen een luxe verpakking maar voelt ook nog eens rijk aan op de huid, doordat de producten zijn verrijkt met amandelmelk en vijgenextract. Het zijn stuk voor stuk hydraterende en verzorgende producten, perfect voor onder de kerstboom. Naast de body care zijn er ook haaraccessoires, zoals glitterscrunchies, clipjes en klemmetjes.
U G L Y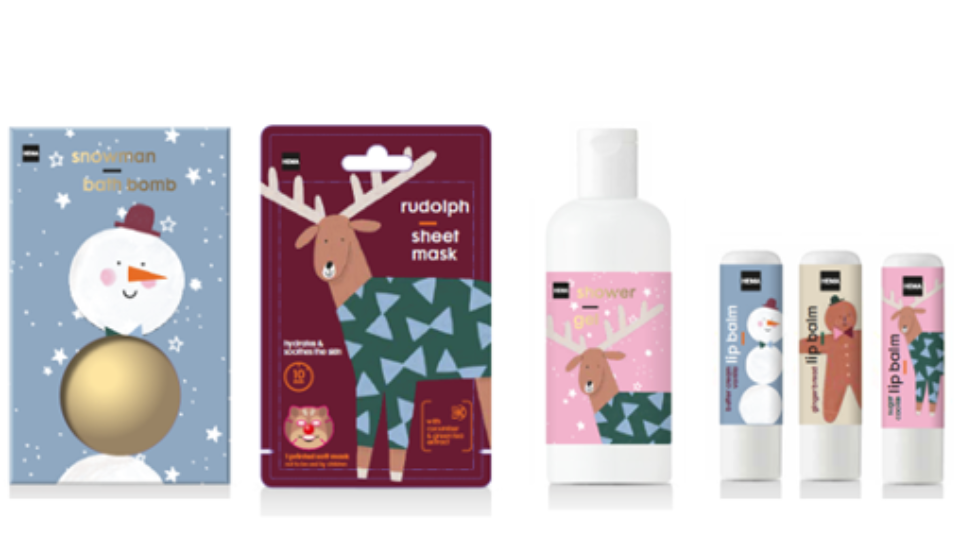 Door het succes van vorig jaar heeft HEMA ook dit jaar weer een 'ugly' kerstcollectie met Rudolph in de hoofdrol. Perfect voor wanneer je, in je ugly-christmas-sweater, op de bak zit voor wat me-time. De collectie is uitgebreid met bruisballen, showergel en een giftset lipbalms.
B E A U T Y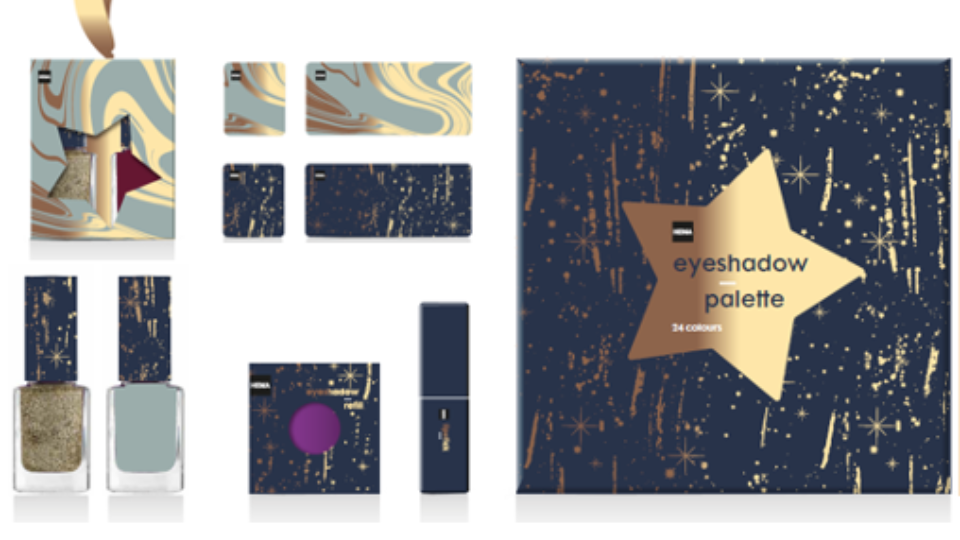 Deze collectie ziet er heel feestelijk uit en brengt je helemaal in de stemming van de feestdagen. Het eyeshadow palette en het nail polish giftsetje zijn perfect om cadeau te doen.
C O U N T   D O W N   C A L E N D A R   N A I L   P O L I S H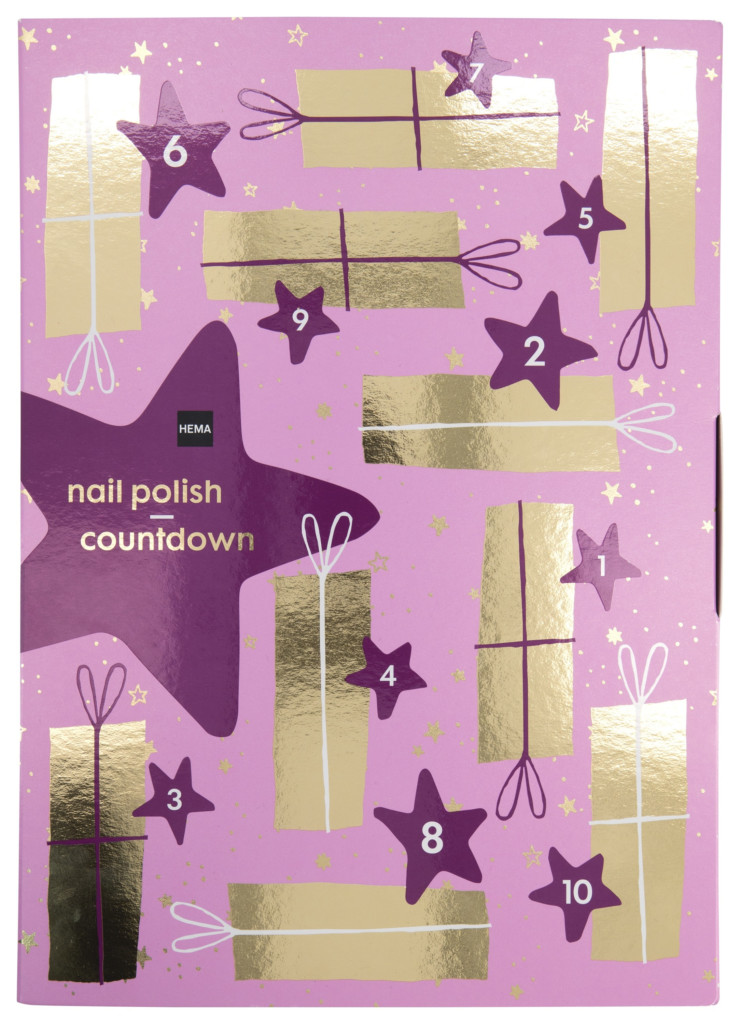 Een droom die uitkomt voor de echte nagellakliefhebber! HEMA's aftelkalender is het perfecte cadeau voor jezelf of jouw B.A.E. De kalender zorgt elke dag voor een nieuwe verrassing, met 10 producten om de laatste dagen van december nog feestelijker te maken. Of wanneer jij maar wilt. Laat je verrassen door de kleuren. De kalender bevat 8 long lasting nagellakken en 2 (glitter) topcoats met keratine op plantbasis en rozenolie. De lak heeft een krachtige formule die lang blijft zitten en extra glanst. Ook leuk om cadeau te geven.
De kerstcollecties zijn verkrijgbaar bij alle filialen van HEMA en op hema.nl.
XO Frieda
0