More and more women use a dry shampoo because they make your busy life a little easier. Your hair looks fresh and smells great again. That's why there are a lot of dry shampoos from different brands, but which one works best?
Actually, it's different for everyone. For example, I love a dry shampoo that leaves a white haze. I brush it out a bit and my blonde hair looks lighter and beautiful matte. If you have dark hair, you probably want a dry shampoo that doesn't leave a white haze. Do you only want to refresh your hair so you can skip a washing day or do you want a lot of volume? Lots of volume with a dry shampoo also means the feeling like a salty texture and that's something not everybody likes. The smell is also important, some are more perfumed than others.
Dry Shampoos: which works best?

I'll show you a few different dry shampoos which I currently use.
Batiste.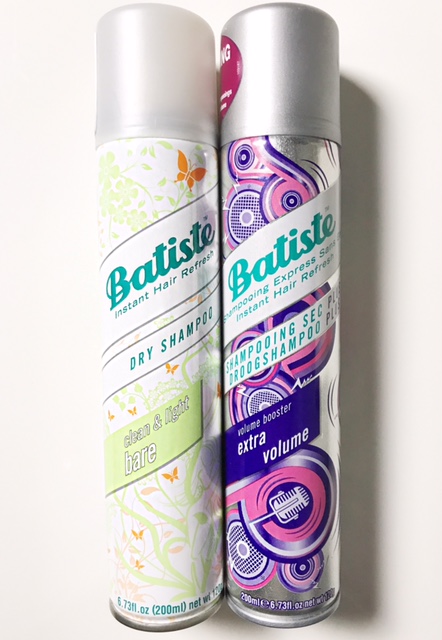 I'll start with a brand that's my number 1, Batiste. These two I bought in America and there they have just slightly different designs and names than in Europe. Batiste is a favorite by many women, I think they have as many as 15 different types of dry shampoos and in addition some limited editions. This way there's a suitable variant for everyone. There are also a number of dry shampoos with color pigments for red, brown and blond hair. The color pigments don't give a white haze but you'll still have fresh hair with volume. If you prefer a subtle refresher for your hair without color, you can better choose Blush of Cherry, which give a flirting and seductive odor to your hair.
New is the Batiste Bare dry shampoo which give almost no scent. Especially for those who find that the Batiste dry shampoos smell too strong. I also love the Extra Volume a lot, because it really gives a lot of volume and a white haze.
CoLab.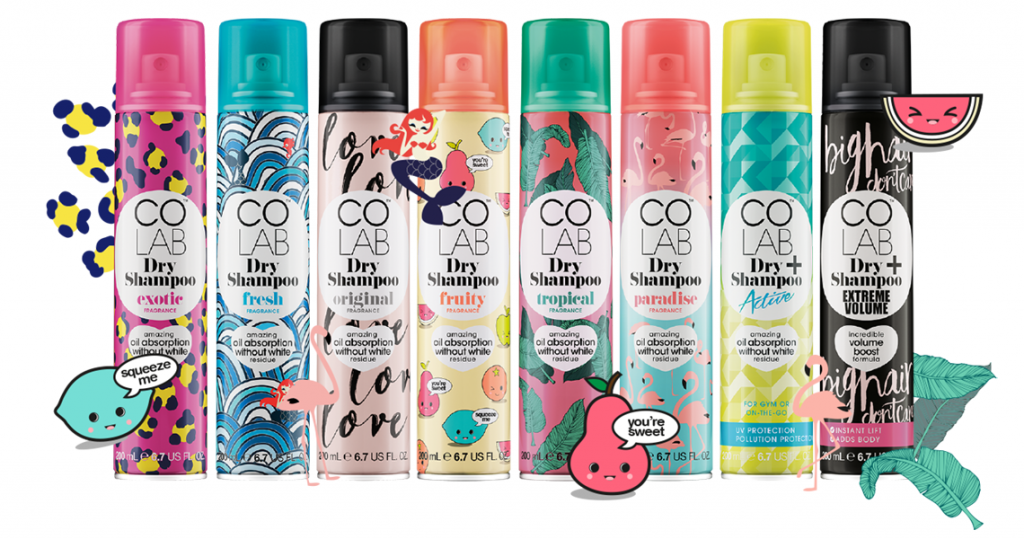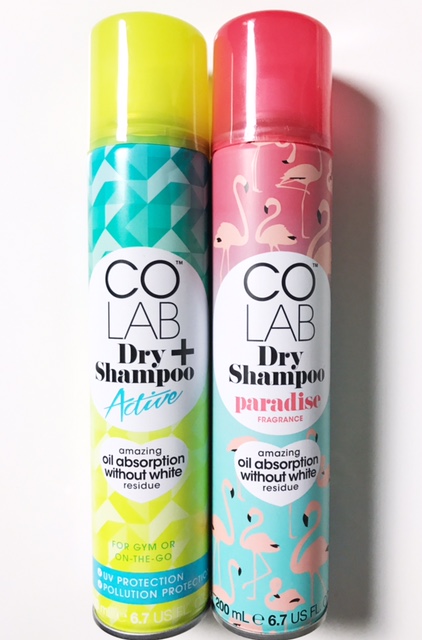 New are the CoLab dry shampoos. Designed by a team of Beauty Insiders including blogger and model Ruth Crilly, known from amodelrecommends.com. For me, this brand comes in a very good 2nd place and like the Batiste dry shampoos they all have a cheerful design. The CoLab dry shampoos don't leave a white haze, but do give volume to your hair.
The Active variant looks a bit like the Batiste Bare and has hardly any scent. This dry shampoo contains active ingredients that protect your hair from the sun. The Paradise variant has a tropical sweet coconut flavor. Both make your hair fresh, the Active one just gives your hair some more volume.
L'Oréal.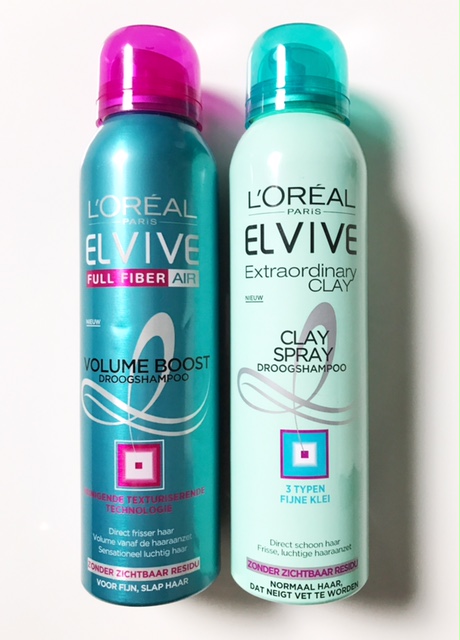 L'Oréal also has dry shampoos. These don't give a white haze and are especially suitable when you have thin or dull hair. If you have thick hair these dry shampoos won't really work. The Volume Boost smells very nice and gives volume. The Extraordinary Clay Dry Shampoo contains the ingredient clay that has a cleansing effect.
Conclusion. 
For all blondes I will always recommend Batiste dry shampoos, but the Colab dry shampoos are ideal for all hair colors. The invisible formula of Colab absorbs the oils in your hair and gives a fresh feeling. If you want Big Hair, go for the Batiste Extra Volume, because there's no other dry shampoo that gives as much volume as this one.
Which drying shampoo do you prefer most? Let me know, XO Frieda.
0