Ik ben een groot fan van het merk Benefit Cosmetics, vooral de POREfessional Primer is een product wat ik erg graag gebruik en ik vind hun vrolijke vormgeving met al die zoete kleurtjes ook erg aantrekkelijk. Ik houd wel van dat hysterische ;). Ik review vandaag een product van Benefit voor onder je ogen met de catchy naam Ooh La Lift.
Benefit Cosmetics Ooh La Lift.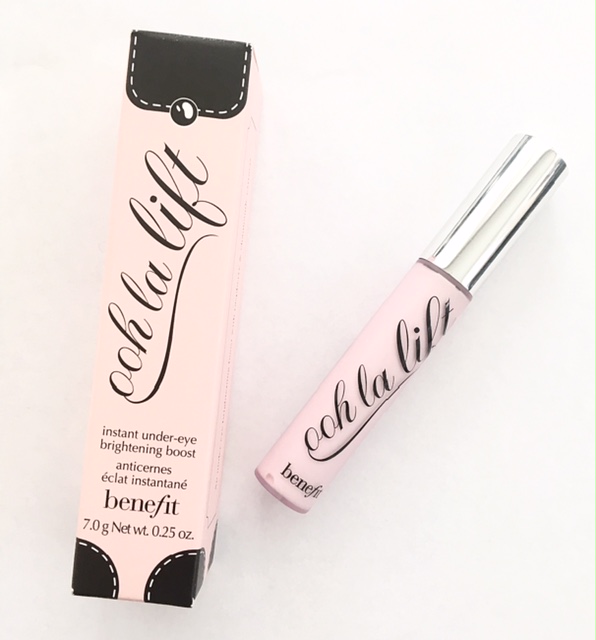 De zoete verpakking met een inhoud van 7.0 gram.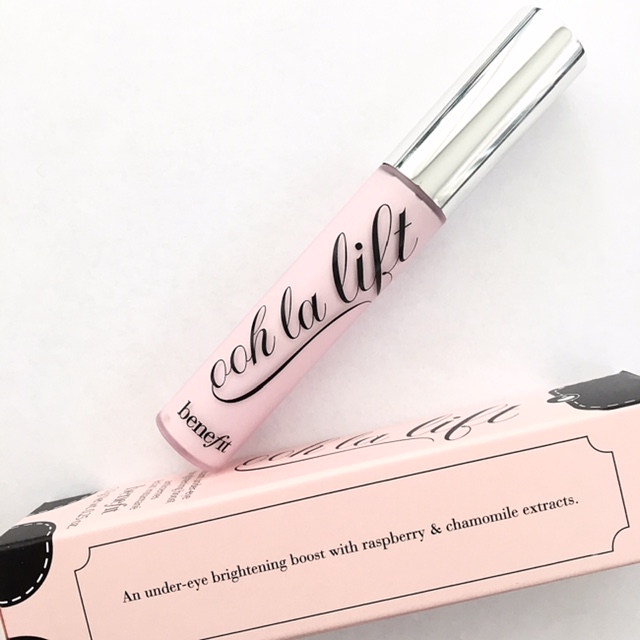 Het is geen concealer maar een eye-brightener die de huid onder je ogen oplicht met lichtreflecterende pigmenten. Bevat framboos en kamille extract tegen vermoeide ogen.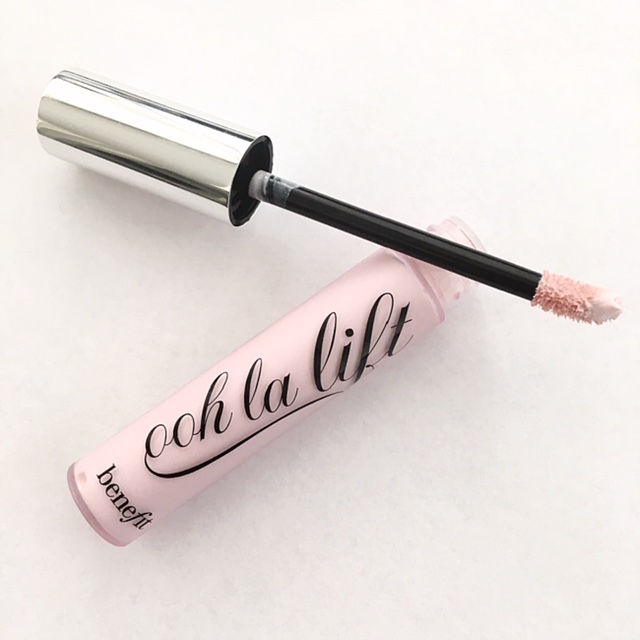 Ooh La Lift is een zacht roze balsem dat je zowel onder als boven je makeup kunt aanbrengen met een zachte applicator. 
Conclusie.
Volgens de verpakking zijn 3 stipjes onder elk oog voldoende maar ik gebruik wel wat meer, ook weer niet teveel want dan slaat het product bijna grijs uit onder je ogen. In eerste instantie is de kleur heel licht maar dit blend je met je vingertoppen of beautyblender in je huid totdat alleen nog maar de lichtreflecterende pigmenten te zien zijn. Doordat het dus verder nagenoeg kleurloos is is het geschikt voor alle huidtinten. Ooh La Lift gaat niet in je fijne lijntjes zitten en hydrateerd de huid onder je ogen. 
Tip van Benefit Cosmetics is om Ooh La Lift in de koelkast te leggen voor en depuff effect. Nog een tip is om deze eye brightener te mengen met je concealer op je hand voordat je het aanbrengt onder je ogen voor een mooi natuurlijk liftend effect onder je ogen.  
Benefit Cosmetics Ooh La Lift is te koop bij Douglas.nl voor € 23,50 (7 gram). 
Heb jij snel last van donkere kringen of wallen onder je ogen? Let me know XO.
0