Laatst vertelde ik jullie dat de duurzaamheidsmissie van Beauty Kitchen verder gaat met de vernieuwde serie bad- en bodyproducten: The Sustainables. 
Van deze producten kreeg ik een selectie opgestuurd, 100% natuurlijk, biologisch geteeld, en de verpakkingen zijn herbruikbaar. Met The Sustainables is het voor iedereen gemakkelijk om duurzame producten te kiezen voor in de badkamer.
The Sustainables
THE SUSTAINABLES ORGANIC VEGAN HAND WASH 300ML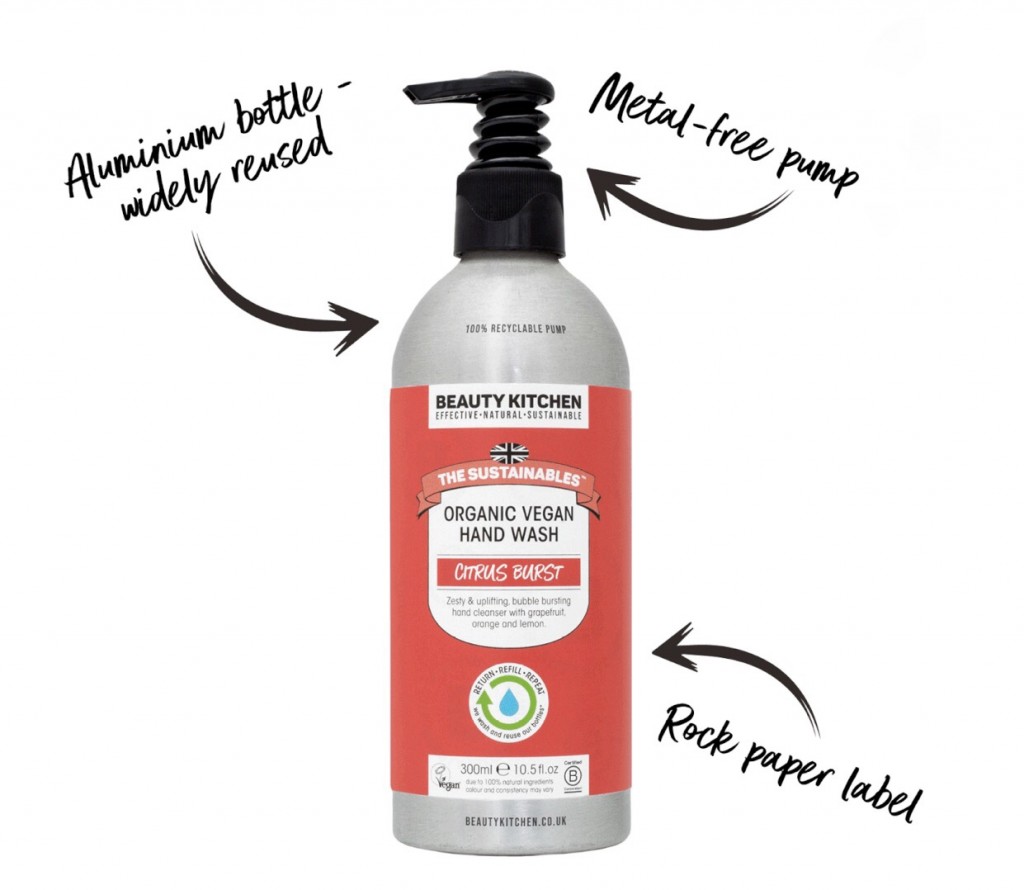 Bursting with orange, lemon and grapefruit
Organic coconut & sunflower oil
A mood-lifting fruity punch
THE SUSTAINABLES ORGANIC VEGAN BODY CREAM 150ML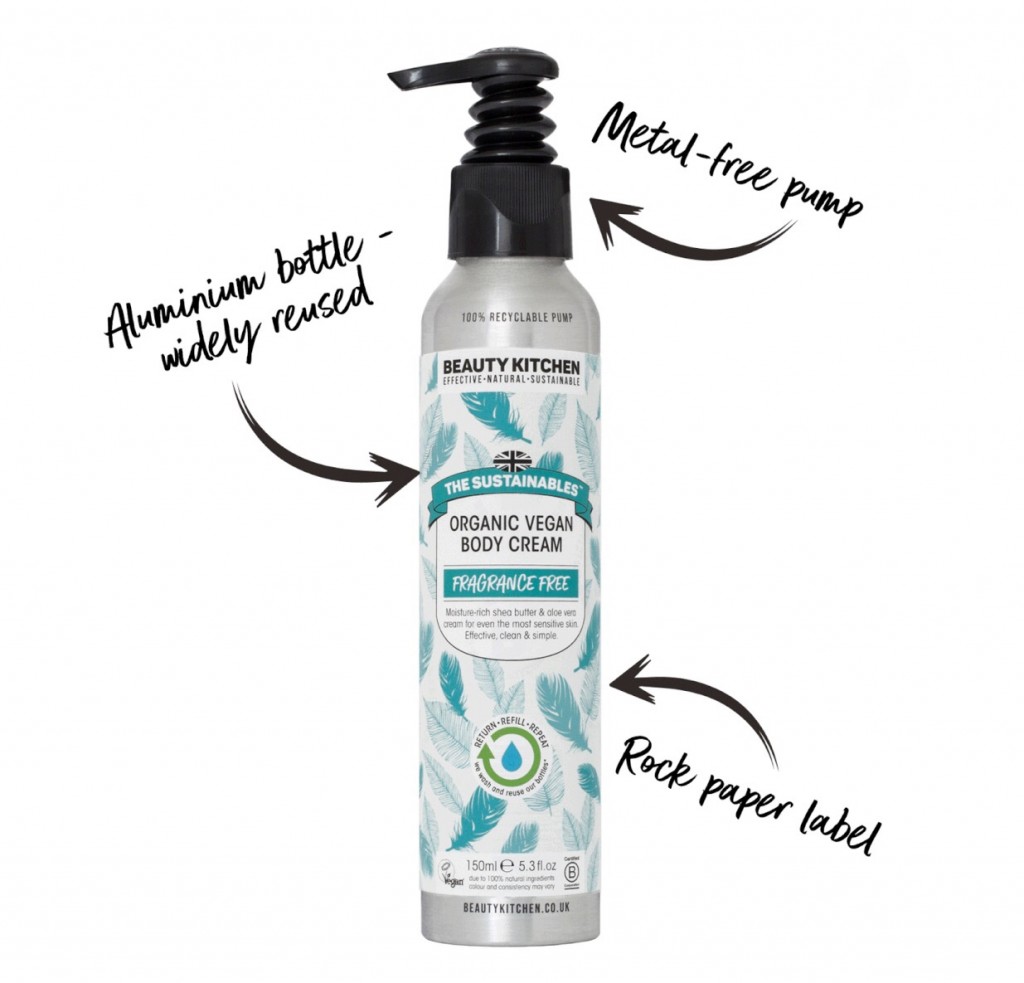 Organic Aloe Vera & Shea Butter
Gentle for even the most sensitive skin
To sooth and smooth your skin
THE SUSTAINABLES ORGANIC VEGAN BODY WASH 300ML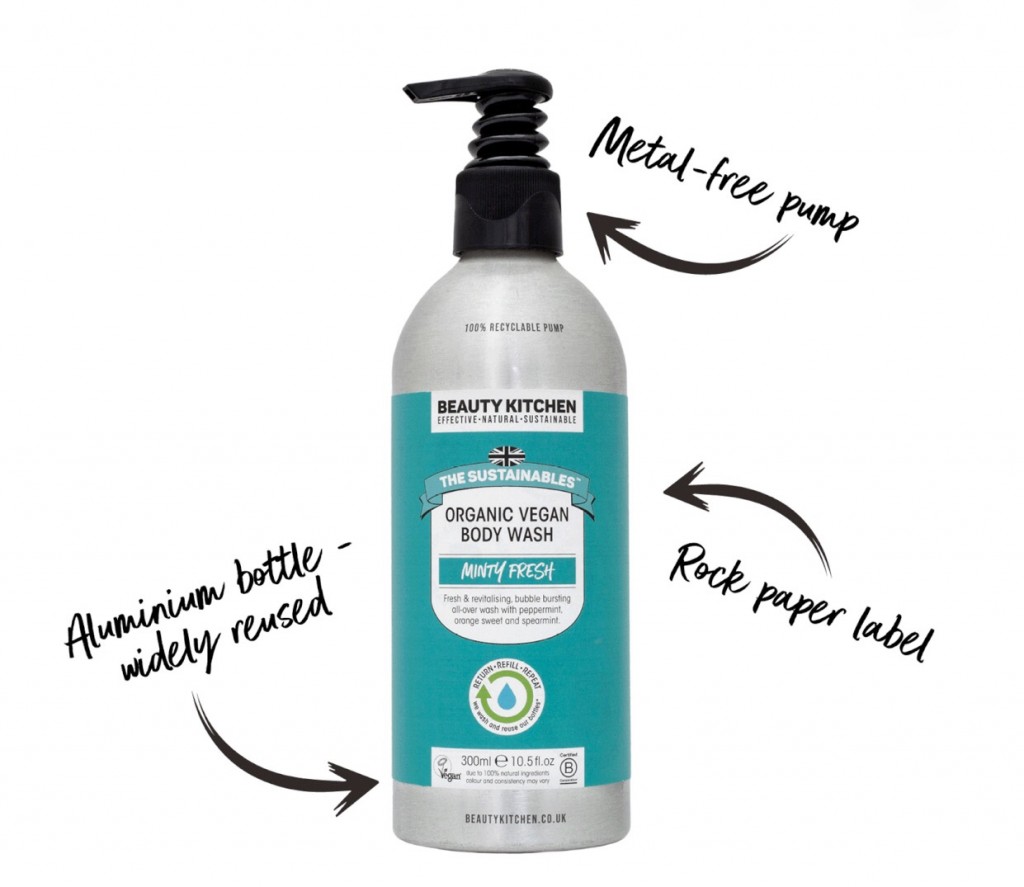 Organic coconut & sunflower oil
Developed to awaken, refresh and revitalise
Boosted with peppermint and orange sweet
THE SUSTAINABLES ORGANIC VEGAN BAR SOAP 120G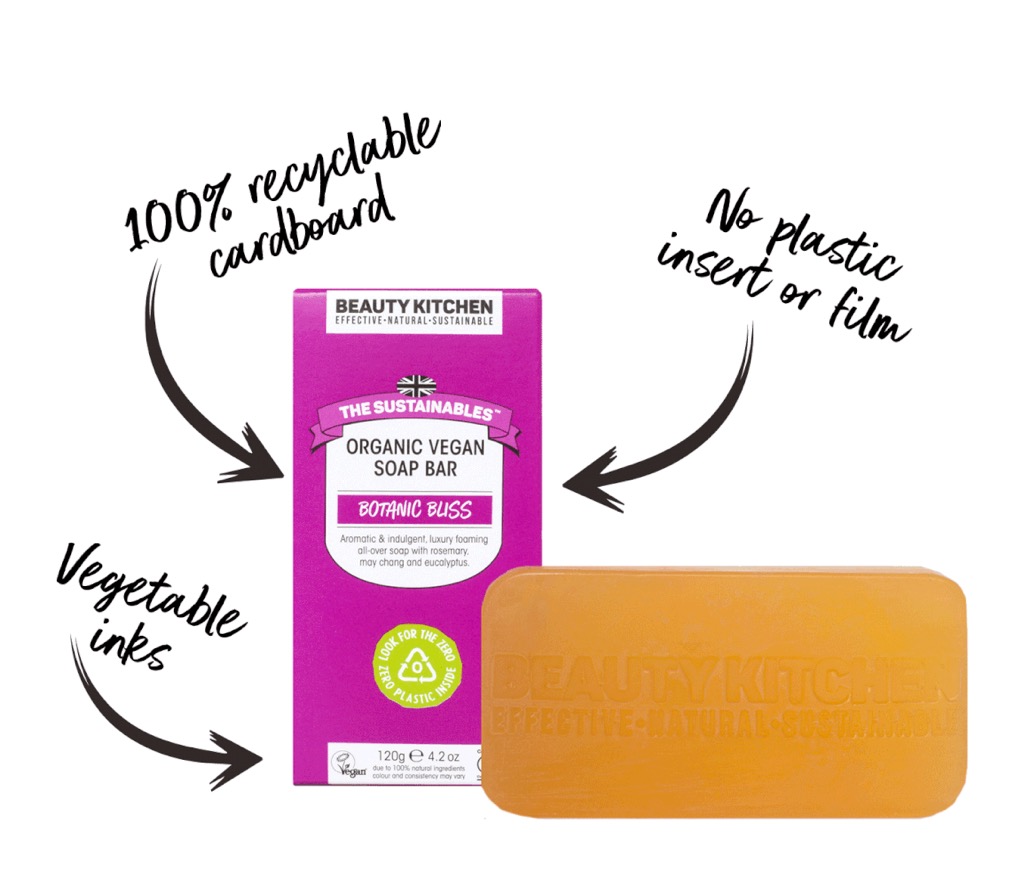 For relaxing me-time
Moisture rich
Blended with rosemary, may chang and eucalyptus
Zero waste, doe mee!
Alle The Sustainables verpakkingen zijn duurzaam. De flacons zijn gemaakt van aluminium en daardoor uitstekend geschikt voor hergebruik. Op de verpakkingen staat het logo RETURN•REFILL•REPEAT wat betekent dat je ze bij Holland & Barrett kunt inleveren. Als dank ontvang je 200 Passie-punten (ter waarde van € 2,-) op je spaarkaart. De lege verpakkingen gaan terug naar Beauty Kitchen, worden gereinigd en daarna opnieuw gebruikt! Dit proces is uniek omdat het hier niet gaat om recycling maar om hergebruik.
De producten van Beauty Kitchen zijn te koop bij Holland & Barrett. Nu 50% korting op elk 2e product.
XO Frieda
Deze blogpost bevat producten die ik heb ontvangen.
1