In my last blog post I told you that I currently hydrate my skin with the Booster Serum by Novexpert. The last few weeks my skin suffered a little by the sun in Florida. To restore all that dehydration this serum was absolutely amazing. It contains a very high percentage of hyaluronic acid, the miracle anti-aging ingredient.
The Novexpert skincare is 100% natural and contains no chemicals. Guaranteed 0% preservatives and hypoallergenic. The brand was developed by a number of French doctors who all are specialized in anti-aging. Since 2014 the brand is for sale exclusive at IciParisXL (Dutch).
Novexpert Booster Serum with Hyaluronic Acid.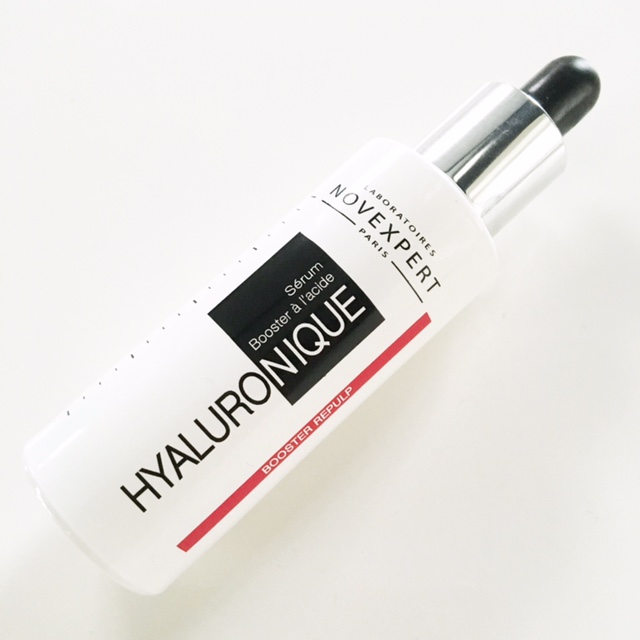 The Booster Serum contains the highest dose of hyaluronic acid that you can get in a bottle in the world. For me that was the trigger to start testing it during my vacation. Hyaluronic acid is in fact a huge boost for dehydrated skin and skin which has suffered from sun damage.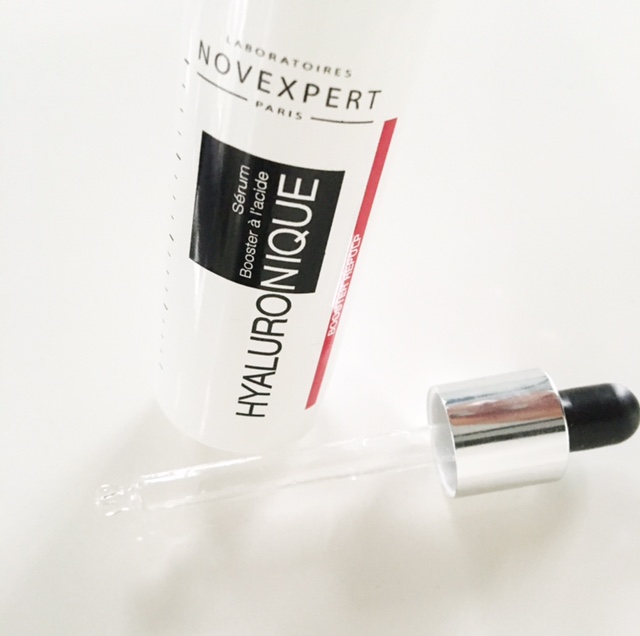 The content of the bottle (30ml) equals 20 hyaluronic acid injections. I'm talking about the content and not about the effect, because something you apply on your skin can't have the same effect as an injection / filler. I wish it was true!
The serum contains no less than four types of hyaluronic acid, which gives it a strong effect in different layers of the epidermis. Suitable for all skin types.
Hyaluronic acid in skincare.
I've talked about this key ingredient before, by adding hyaluronic acid to your daily skincare you can significantly improve your skin. Hyaluronic acid occurs naturally in the skin and has the ability to retain moisture in the skin. This makes your skin become plumper, so wrinkles are less visible and it gives an intense and long lasting hydration.
Ho to use.
You can use the serum by itself or you can mix it with your day and night cream. I use this serum by itself before I go to sleep.
Apply morning and evening, depending on the needs of your skin, 2 to 6 drops on your fingers and spread it over your face, neck and possibly your cleavage. Because it gives a smoothing effect you can directly put on your makeup in the morning.
You can also apply the serum on targeted areas, such as your wrinkles and lip contour. Make sure that you always keep the dropper clean and that it doesn't comes into contact with your face and hands.
Conclusion.
I've exposed my skin a lot to sunlight during the holiday. Although I applied a lot of SPF, my skin suffered anyway. Every day this serum was a rescue to brush away dehydration and dryness. It's a must when you want to make your face lines less visible. But it's also a great product if you have a stressful period behind you, lack of sleep, or have taken on a heavy diet. Your skin will look healthy and full again.
Novexpert Booster Serum is exclusive for sale at IciParisXL for € 64,95 (30ml).
Do you use a product with hyaluronic acid? Let me know, XO Frieda.
1