Holland & Barrett (formerly De Tuinen) is such a store that makes me happy. They have very fine natural products for your skin but also all kinds of healthy foods and snacks. From now on Holland & Barrett opened its Christmas shop with lots of specials and great discounts. I'll show you my online shopping list, this Christmas Specials runs till December 25th.
Holland & Barrett gifts under € 10,00.
About the products of the new brand Beauty Kitchen I'm very excited. This cleansing Konjac sponge is pH neutral, 100% natural and made from pure edible vegetable roots. Cleanses the pores deep, is rich in minerals and absorbs dirt and oil. The sponge can be used with a face wash but also only with water. After 3 months the sponge needs to be replaced. Price € 8.99.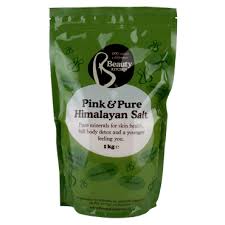 Do you like to take a bath? Then this Himalayan pink salt is just for you. It contains 84 of the 92 minerals and trace elements in our body and has been used for thousands of years as a 100% natural product. Put 250 grams of salt in the water and sit for half an hour in the bath. Make sure you drink enough water after that and then cover your body with body lotion. Price € 7,99 (1 kg).
This is a very nice gift to give and to receive. An ambient light in the shape of a beehive of the natural brand Burt's Bees. The beehive includes 2 lip balms and 1 hand cream. Price € 9,99.
2nd for Free on all food supplements.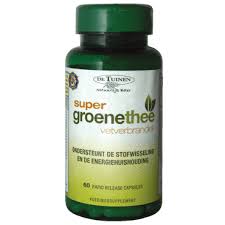 Take 2 supplements of this Super Green Tea Fat Burner every day. These supplements include vitamins, minerals and herbs that support your metabolism and help burn proteins and carbohydrates. It also has a beneficial effect against fatigue.
Vitamin B6 – 25mg (1786% RDA)
Chrome – 200ug (500% RDA)
Green Tea – 405 mg (Camellia sinensis, leaf)
Caffeine – 396mg
Ginger – 60mg (Zingiber officinale)
Guarana – 14mg (Paullinia cupana seed)
Bladderwrack Extract – 14mg (Fucus vesiculosus, herb)
Bearberry – 4mg (Arctosaphylos uva ursi leaf)
Price € 17,99 (60 pieces) and 2nd one is for free.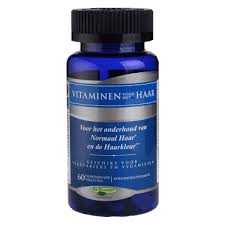 Holland & Barrett Skin, Hair and Nails contains 27 key ingredients to keep your skin hair and nails healthy. Application; use 3 supplements per day, preferably during a meal.
The recommended daily dose (3 tablets) contains: % RDA*
Vitamin A 1500μg RE (5000 IU) (188% *)
2,5μg vitamin D (100 I.U.) (50% *) Vitamin E 10,07mg α-TE (15 I.U.) (83% *)
Vitamin C 60mg (75% *)
Thiamine (Vitamin B1) 5mg (455% *) Riboflavin (Vitamin B2) 5mg (357% *)
Niacin 25mg NE (156% *) Pantothenic Acid 15mg (250% *) 5 mg Vitamin B6 (357% *)
Vitamin B12 8μg (320% *) 200μg folic acid (100% *)
Biotin 200μg (400% *)
Calcium 834mg (104% *)
Phosphorus 330mg (47% *)
Iron 3mg (21% *)
Iodine 112,5μg (75% *)
Magnesium 100mg (27% *)
Manganese 5mg (250% *)
12.5 micrograms selenium (22% *)
Zinc 7.5 mg (75% *) betaine hydrochloride 25mg 75mg Choline Bitartrate ** **
Citrus Bioflavonoids 25mg 30mg Inositol ** **
PABA 25mg **
RNA 30mg **
Rutin 12,5mg **
* RDA = Recommended Daily Allowance
** No RDA established 
Price € 13,99 (60 pieces) and 2nd one is for free.
Holland & Barrett Acai Daily Cleaner contains a combination of herbs, enzymes, fibers, probiotics and natural super fruit Acai. Application; use 3 supplements per day, preferably during a meal. Drink plenty of water throughout the day.
Psyllium Husk fiber powder
Filler (Dicalcium Phosphate)
Capsule shell (gelatin)
Maltodextrin
Anti-caking agents (silicon dioxide, magnesium stearate)
Acai extract
Betaine Hydrochloride
Cascara Sagrada Bark Powder
Ginger Powder
Green Tea Extract
Papain Powder
Lactobacillus Acidophilus
Wheatgrass powder
Price € 19,99 (90 pieces) and 2nd one is for free.
Holland & Barrett Good Stuff 2nd half price.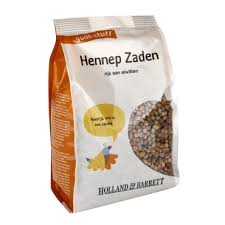 Hemp seed is something I add to my morning cup of yogurt. Hemp seed contains essential amino acids, fatty acids, high in protein and is an important source of protein. Price € 3.99 (250g) and 2nd half price.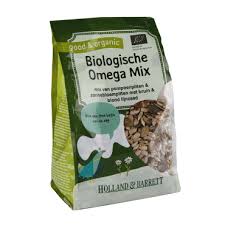 This mix contains organic seeds such as pumpkin seeds, sunflower seeds, flax seeds and sesame seeds. It's rich in Omega fats, fiber and protein. You can use it as a snack, but you can also add it to cereal, yogurt, salads or homemade bread and biscuits. Price € 4.49 (250g) and the 2nd half price.
Check for more additional discounts and promotions Hollandandbarrett.nl.
1