Gel nagellak is helemaal hot op het moment en terecht want gel nagellak blijft veel langer mooi zitten dan normale nagellak. Gel nagellak voor thuis is een aantal jaren terug op de markt gekomen als een complete set waar dan een primer, base coat, nagellak, top coat in zit en een UV-lamp of een LED-lamp zodat de gel nagellak kan drogen en uitharden, ook het budget merk Essence heeft zo'n set voor thuis. Sinds februari dit jaar heeft Essence een gel nagellak voor thuis waar je geen lamp voor nodig hebt, Essence The Gel Nail Polish, een langhoudende nagellak met een mooie glans die je met een normale nagellakremover weer makkelijk verwijderd.
Essence The Gel Nail Polish.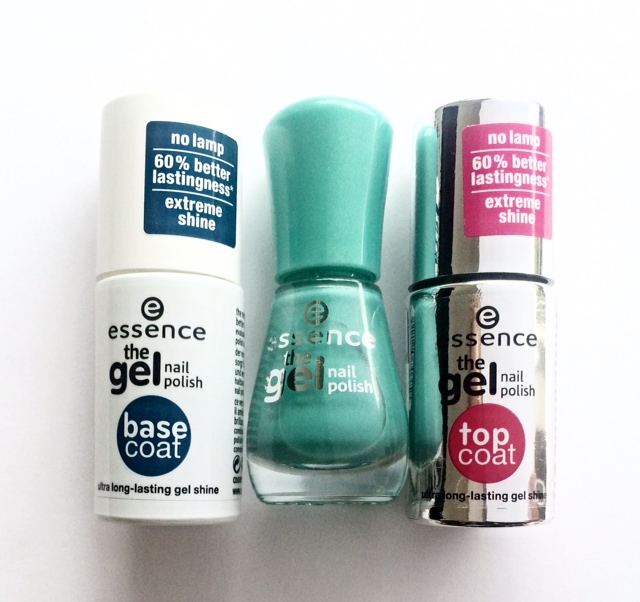 De Essence Gel Nail Polish bestaat uit 3 stappen een base coat, nagellak (beschikbaar in 46 kleuren) en een top coat, that's it! De base coat en de top coat zijn beide wat dikker dan een normale coat, vooral bij de top coat is het fijn dat deze wat dikker van structuur is, dit geeft een dikkere en stevige nagel. Het kwastje bij de kleurtjes is een vrij dik kwastje zodat je in één beweging je nagel kan lakken.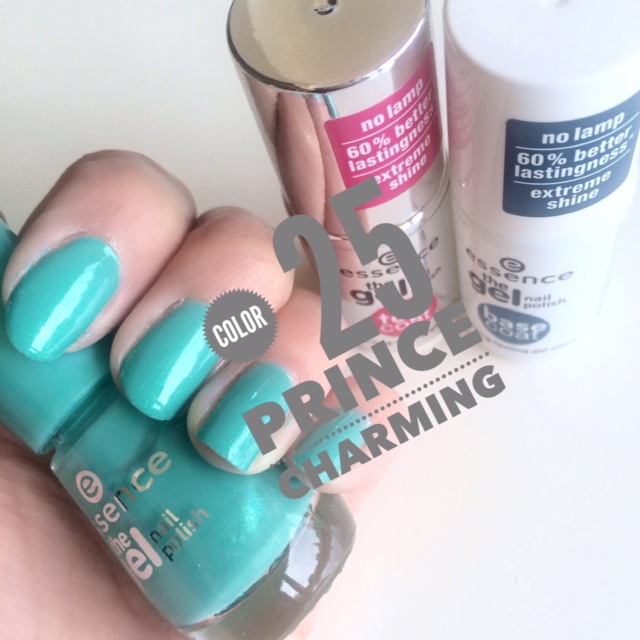 De kleur 25 Prince Charming sprong er voor mij direct uit, een mooie kleur groen met een blauwe ondertoon, een heerlijk kleurtje voor deze zomer.  
Deze kleur dekt in 1x en heeft een mooie glans. Essence gel nail polish belooft 60% langere houdbaarheid, normaal gesproken heb ik een chip na 1 hooguit 2 dagen, deze gel nail polish bleef mooi tot 3 à 4 dagen. Voor sommige misschien nog niet heel lang, maar voor mijn nagels is dit heel wat, zeker gezien de prijs vind ik deze gel nagellak goed van kwaliteit en het is makkelijk in gebruik.
Essence The Gel Nail Polish is te koop bij Kruidvat, de kleurtjes zijn € 1,69 per stuk (8ml) en de coats zijn € 2,59 per stuk (8ml).
Wat vind jij van gel nagellak? Let me know XO.
2