A healthy lifestyle where you exercise a lot, eat healthy and avoid stress and stimulants can help prevent lifestyle diseases, cardiovascular diseases and diabetes. In support of this, Physalis has developed two new vegetable food supplements with a scientifically proven effect against elevated cholesterol levels and an unstable blood sugar level.
PHYSALIS FOOD SUPPLEMENTS
HEART AND VESSELS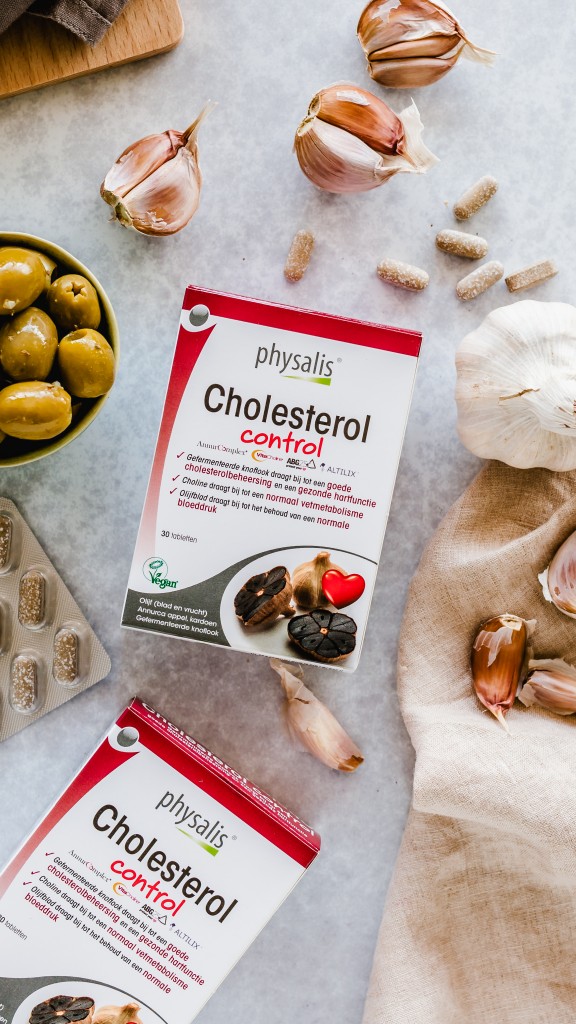 Physalis Cholesterol control contains plant-based ingredients that all have proven to contribute to lowering cholesterol levels (both the total level and the level of bad cholesterol LDL and triglycerides). Extracts of olive leaf, olives and fermented garlic are combined in this supplement with paradise apple, cardoon and choline.
Black garlic One of the active ingredients is Aged Black Garlic, a high-quality, clinically researched garlic extract, which contains the active ingredient S-allyl cysteine (SAC) thanks to a specific fermentation process. Fermented garlic has a positive effect on cholesterol levels, is good for blood pressure and keeps the heart healthy.
Positive effect on heart and blood vessels
– Decreases total cholesterol, LDL and triglycerides
– Increases the level of "good" cholesterol (HDL)
– Keeps fat metabolism going
– Reduces the risk of arteriosclerosis
– Contributes to the protection of LDL against oxidative stress
BLOOD SUGAR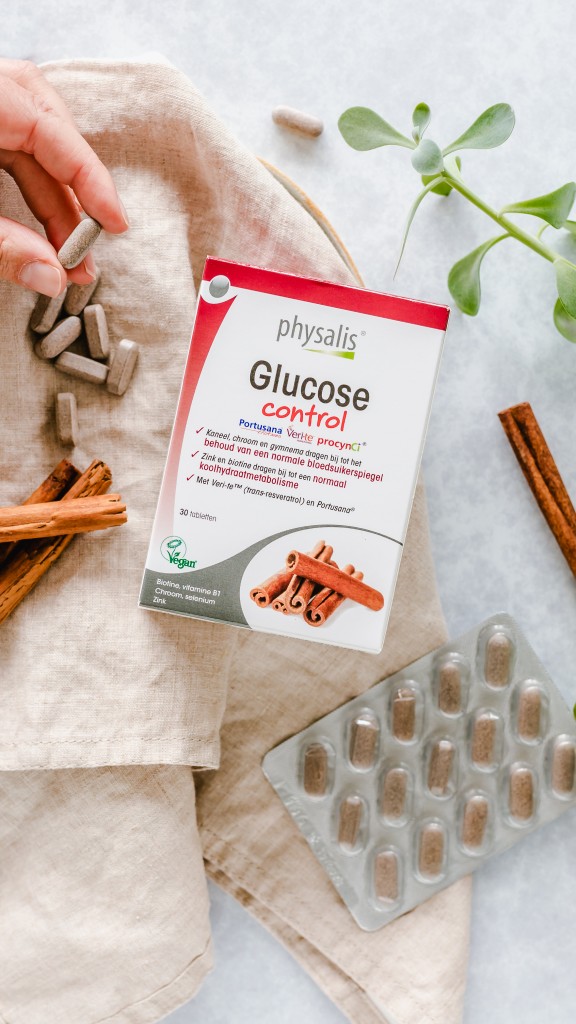 Physalis Glucose control helps keep blood sugar levels stable, improves natural insulin action and supports carbohydrate metabolism. This makes it a very suitable supplement for pre-diabetes and for the elderly who are at risk for old-age diabetes. Extracts of purslane and the Ayurvedic gymnasium plant together with Chinese cinnamon, resveratrol and the minerals chromium, selenium and zinc provide the ideal combination of active substances.
Ayurvedic Gymnema
This common plant from Asia has been used for centuries in Ayurvedic medicine as a means to treat diabetes. It lowers blood sugar and protects and repairs the pancreas. Gymnastic acids stimulate the production and excretion of insulin. Gymnema also reduces the absorption of glucose via the small intestine.
Positive effect on blood sugar levels
– Helps keep blood sugar levels in balance
– Supports carbohydrate metabolism
– Enhanced insulin activity
– Improves glucose tolerance
Clean label – good feeling
These Physalis nutritional supplements have a clean label. This means that products with this label don't contain artificial colors, preserves, flavors, sweeteners, lactose, added sugar, salt, yeast or gluten. They are minimally edited and provided with a simplified list of ingredients with an unambiguous and complete listing of each ingredient.
Prices and availability:
Physalis Cholesterol control € 18,- (30 tablets)
Physalis Glucose control € 18,- (30 tablets)
The Physalis range is exclusively available at Holland & Barrett. For information, locations and the webshop: www.hollandandbarrett.nl.
XO Frieda
This blog post contains products that I received.
0