A while ago I came into contact with Nathalie Amado, founder of Rice Up! Rice water for your hair. There are numerous reports on the internet about the benefits of using rice water, but what exactly is it?
Rice water is the left over water where rice left to soak and is rich in amino acids, B vitamins, vitamin E, minerals and antioxidants. Fermented rice water is known to have many benefits if used properly. With regular use, it gives stronger, shinier and smoother hair. It would also stimulate hair growth.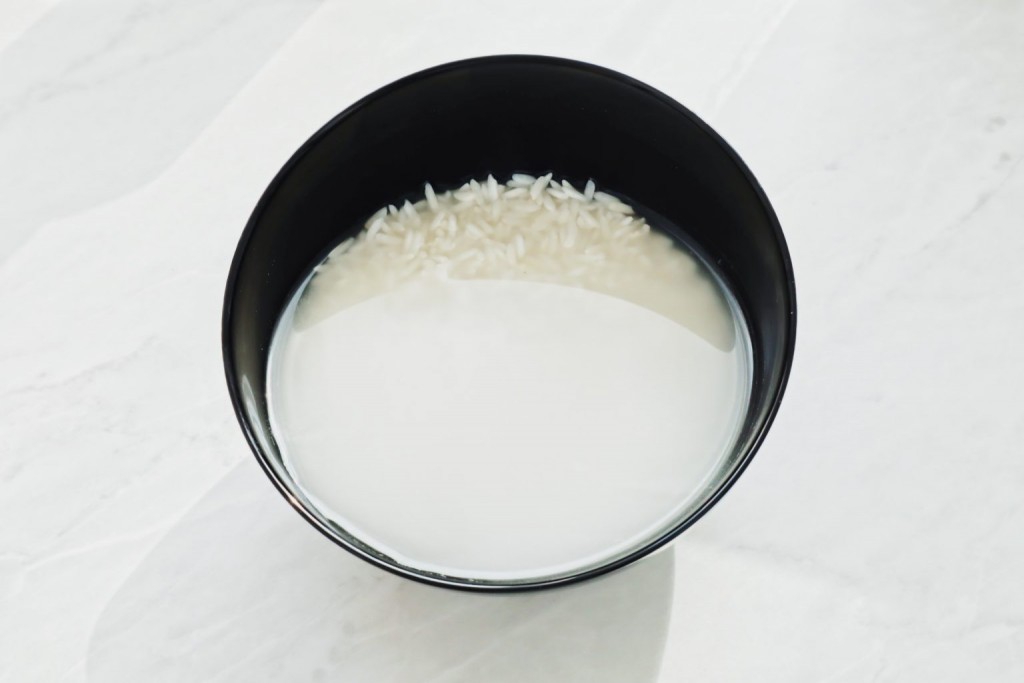 Rice Up's rice water is 100% natural and contains no artificial substances and preservatives. After receipt you can store it in the freezer for 6 months and in the refrigerator for 7 days.
Hair
Hair consists of a protein called keratin and moisture. Men have 150,000-180,000 hairs and women have 130,000-150,000 hairs. And you lose 50-100 hairs a day. Hair has a diameter of 0.05 mm and grows 0.35 millimeters every day. Hair can be seen as two parts: the dead part, these are dead hair cells. This is the part that is visible on the head. And the living part is located under the scalp or hair root. The nutrients that feed the hair root determine the quality of the hair.
Rice Up PH value
I received 3 bottles of rice water, each with its own scent (Peppermint, Rosemary and Lavender). My hair is always on the dry side because I bleach it. In fact, there was a time when my hair fell out extremely, due to hormones after my second child was born. Because I bleach my hair, I unbalance the PH value, if I do not restore this PH value, I damage my hair. One of the advantages of fermented rice water is that carbohydrates are converted into an acid. This acid is close to the PH value of the hair. It restores the PH balance of the hair, as it were. This ensures less hair breakage, less weak hair and less fragile hair. This in turn ensures a fuller hair. Fermented rice water also contains inositol. Inositol's function is to protect and repair damaged hair. Inositol is very nourishing for the hair cells. Hair thickening with damaged hair due to a too high PH value is certainly one of the strengths of fermented rice water.
How to use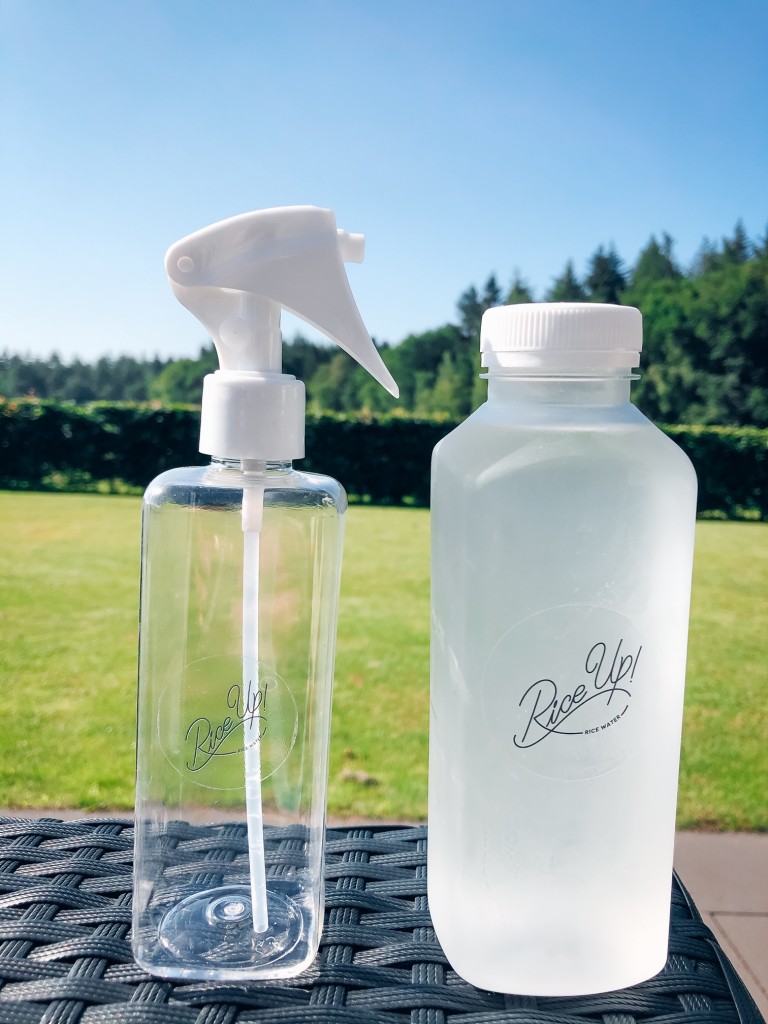 Taking care of your hair with fermented rice water has many benefits, but it must be used properly. You should use it according to the needs of your hair. With one this is 1x per week, with the other every other week. Especially people with low-porosity / protein sensitive hair should use fermented rice water with caution. Because rice water is a natural protein treatment, after using the rice water it is important that you deeply condition your hair. A good protein / moisture balance is important for the health of your hair.
I use it like this:
I wash my hair like I normally do.
Then I put a little rice water in the supplied spray bottle and spray it all over my hair. It is important that you spray it your scalp and roots well.
I wrap a towel around my hair and let it sit for 20 minutes.
Then I rinse it and make it towel dry.
As a last step, I put a leave-in conditioner in my hair to rebalance the protein / moisture.
There are several ways to use the rice water, but I find this the best and easiest. After the treatment my hair gets a beautiful shine and it has that wonderful bouncy effect.
For more information and the products, go to riceuprijstwater.nl, with the code Frieda10 you will receive a 10% discount on your order.
XO Frieda
This blog post contains products that I received.
0