Washing hands is something that has become even more important for our health today. Often there are times when you aren't able to wash your hands, how great is it that you can do that without water and soap. Clean and disinfect your hands wherever you are, to protect yourself and each other. New is the WOW anti-bacterial hand gel, which kills bacteria with no less than 70% alcohol.
WOW hand gel
World of Wellcare (WOW) is a new Dutch luxury lifestyle brand that specializes in bacterial resistance. Transparency, traceability and safety of the content of the products and packaging is essential for World of Wellcare, which is why they always look for the source. The first product that World of Wellcare launches is the anti-bacterial Hand Gel that allows you to safely clean your hands without soap and water. The World of Wellcare Hand Gel consists of 70% alcohol and vegetable glycerine to take care of your hands, is vegan and packaged in a beautiful and handy format that is easy to dose.
The unique thing is that the Handgel is produced in the Netherlands by a family business, is registered in accordance with European cosmetics legislation and provided with a safety data sheet (MSDS).
Self-care is not a luxury, it's a necessity. Stay healthy wherever you go!
Conclusion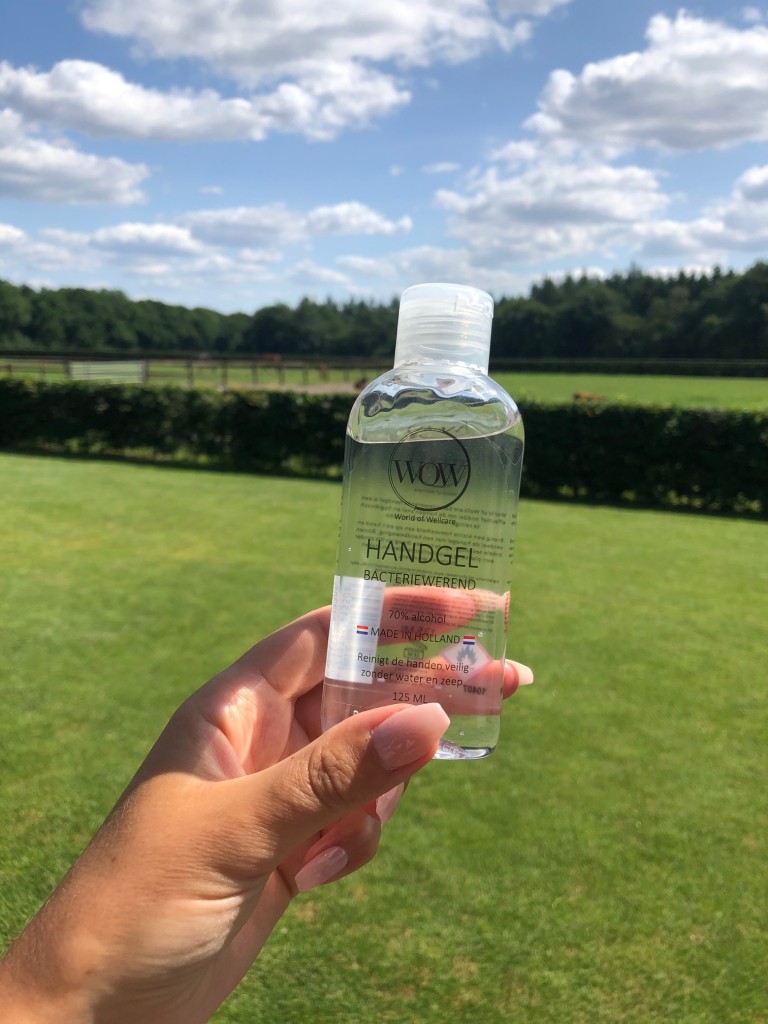 This hand gel went into my handbag and goes everywhere with me, the bottle is super convenient to use. Even after several uses, my hands don't get dry, but I have cleaned my hands effectively. The gel absorbs quickly and doesn't leave a sticky layer, a must!
WOW anti-bacterial hand gel (125 ml) € 6,99 available at worldofwellcare.com. The bottle of 125ml is good for about 50x cleaning.
XO Frieda
This blog post contains products that I received.
0