The great thing about Instagram is that you easily make business contacts with people in your industry. For example, I came into contact with Maria Kroezen-Åkersten, a Dutch agent of the Swedish biological brand Maria Åkerberg. Maria Kroezen-Åkersten is from Sweden but is living with her Dutch man and children in the Netherlands for many years now, here she runs a successful beauty salon LaCasaMia Beauty. In her salon she only works with the brand Maria Åkerberg, for the simple reason that it has everything that her customers ask for.
Organic Skin Care Maria Åkerberg.
In the past, I applied everything on my skin and barely looked at the ingredient list. Since I've children I'm more aware of what I put in my body, but also what I apply on my skin.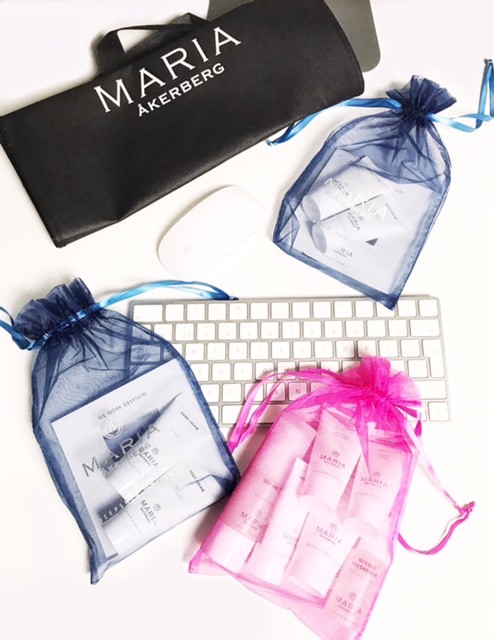 The products of Maria Åkerberg Deepskin Organics are 100% organic, don't contain mineral oils, silicones, synthetic substances, dyes, parabens and nanoparticles. The products are made from sustainable ingredients based on vegetable and essential oils and plant extracts. They are rich in important vegetable fatty acids, minerals and vitamins. The various cold-pressed essential oils give the products a nice natural smell.
Maria Åkerberg eliminates all unnecessary issues, such as unnecessary packaging and expensive advertising campaigns. Instead, money is being put into the quality of the products. This way you get the highest quality organic products at a good price. The packages are poison free and made from sugar beet, they are CO2 neutral.
The products.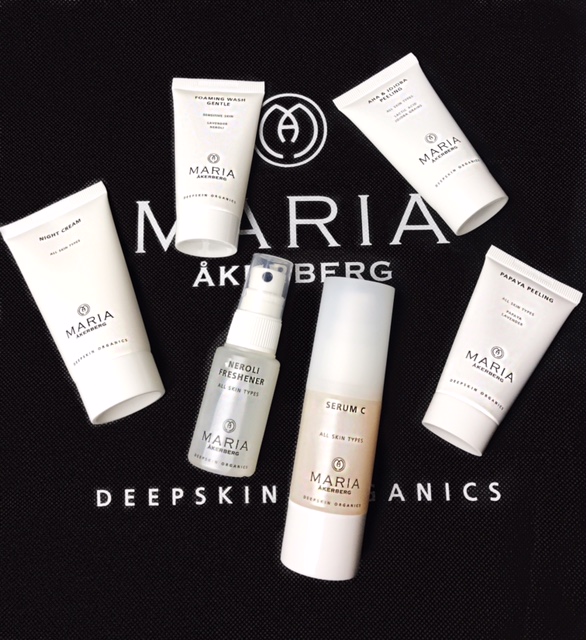 The products I've tested are for my evening routine before going to bed. I think good night care is very important because the skin can then be restored peacefully.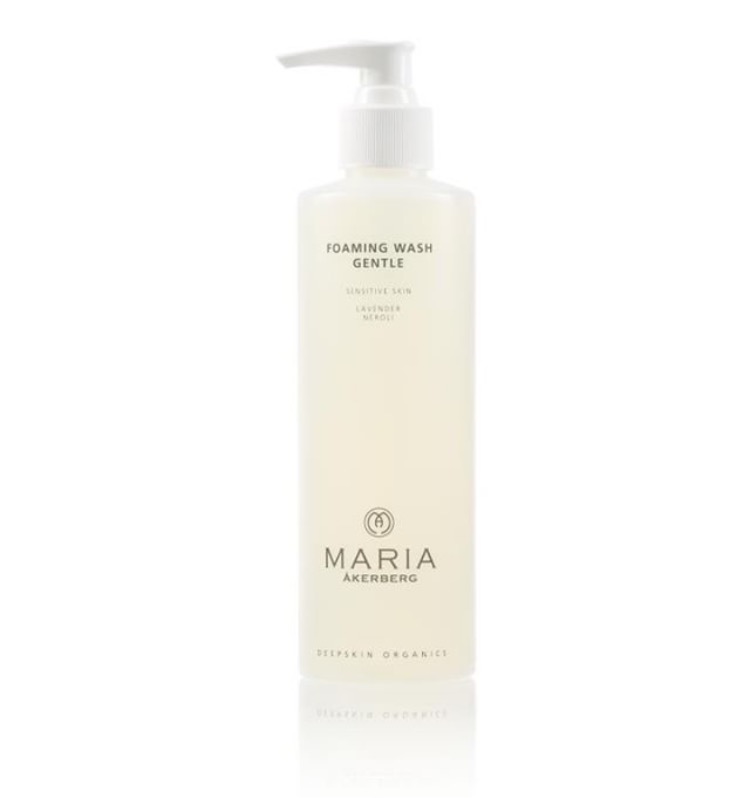 Maria Åkerberg Foaming Wash Gentle. I would like to have more of this tester, what a nice cleanser and it smells deliciously fresh. The name says it all, this foaming wash is so soft that it's also suitable for sensitive skin. It's a gel to foam when you add water. Based on cleansing ingredients of coconut and corn, rich in essential oils of orange, lavender, neroli (an essential oil produced from the bitter orange tree blossom) and olibanum (resin from the incense tree).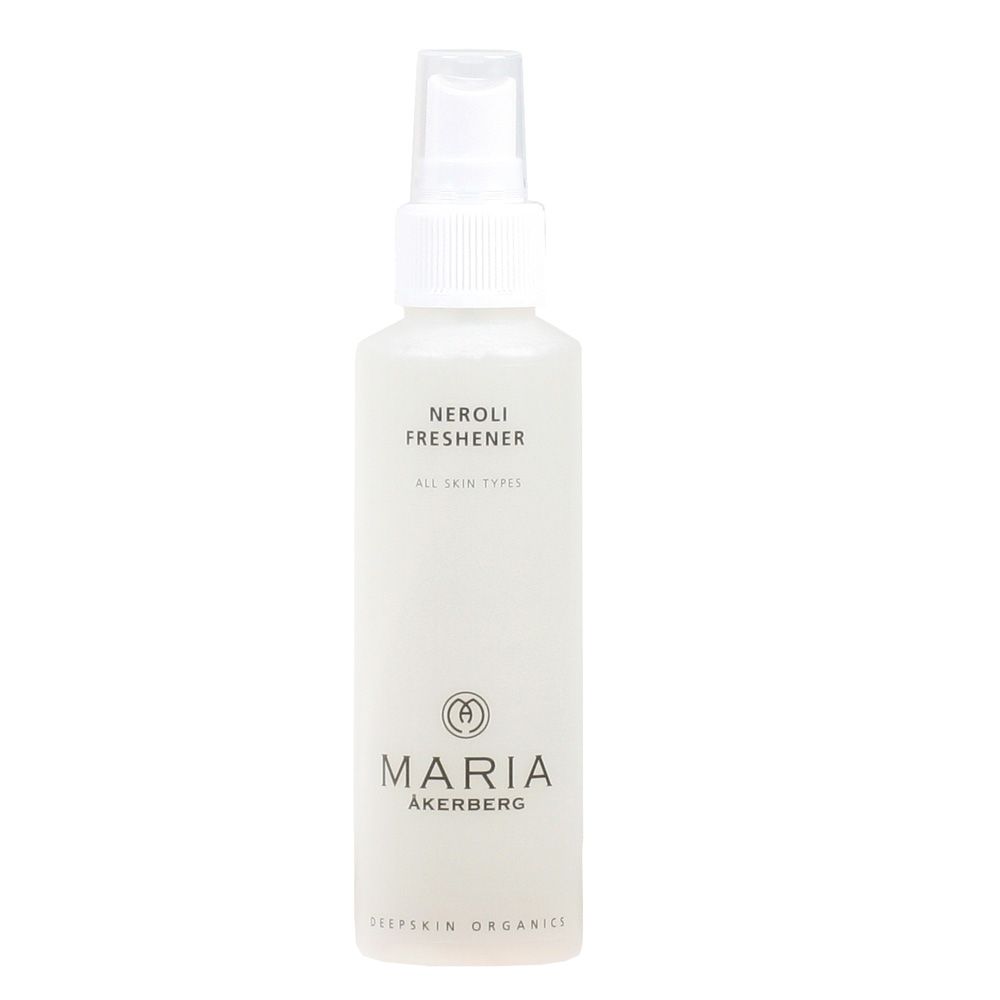 Maria Åkerberg Neroli Refreshener. An ideal product when you have a combination or oily skin. After cleaning your face, use a freshener (tonic) to remove the final remnants of your face. A freshener closes the pores and reduces the sebum production. This freshener contains moisturizing ingredients and is suitable for sensitive skin. You can also use the spray as a refresher, or as eye pads (cotton pads soaked with air freshener). Smells very fresh to water with lemon.

Maria Åkerberg Serum C. A serum should be applied to a clean skin before applying a cream. This vitamin C serum is an energy boost for the stressed and tired skin. Helps reduce pigment stains and has anti-inflammatory properties (ideal for acne problem skin). The serum is light-sensitive, so use only before you go to sleep and not during daytime.
Maria Åkerberg Night Cream. My Favourite. A thick cream for the night you apply over your serum. This cream can only be used for the night because it's photosensitive. Natural lactic acid (AHA) helps remove dead skin cells, while rosaceous oil stimulates the skin and prevents age spots, wrinkles and scars. Vitamin A revitalizes and reduces pigmentation spots.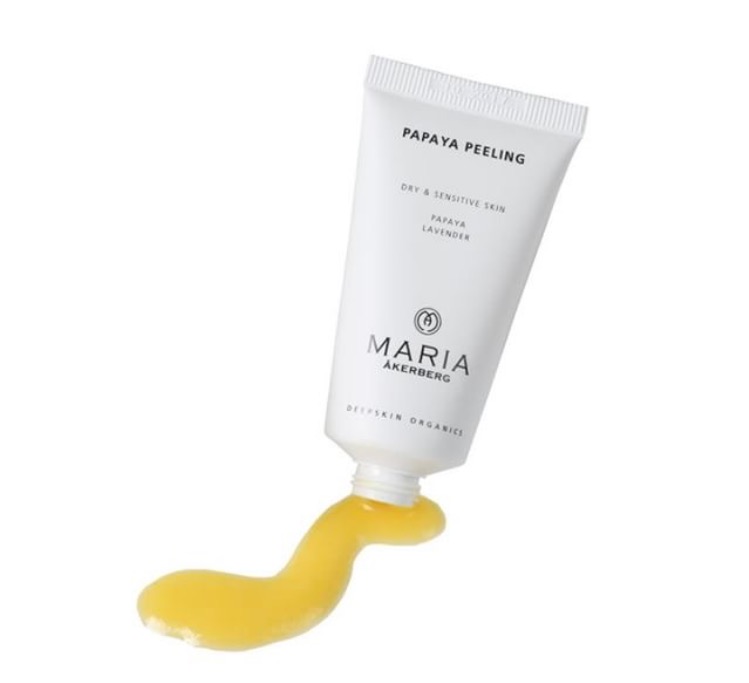 Maria Åkerberg Papaya Peeling. In order to maintain healthy and radiant skin it's important to exfoliate your skin one to two times a week. This peeling is very soft to the skin and contains papain, an extract of papaya fruit, which exfoliates softly dead skin cells. Apply to dry skin and massage it for 2 minutes with circular movements across your skin. Then add some water to create a creamy mass, as soon as the granules have dissolved, rinse it off.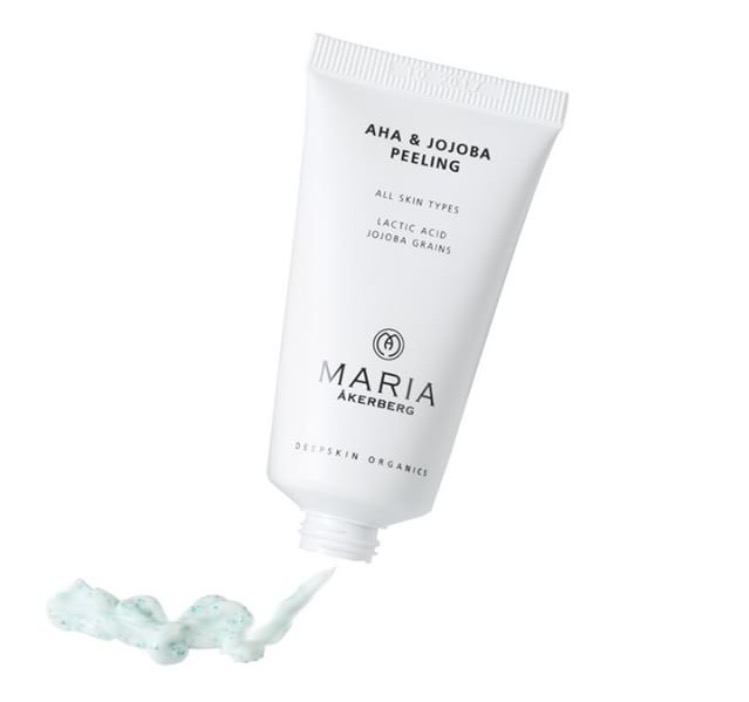 Maria Åkerberg AHA & Jojoba Peeling. This is a very good peeling for a dry and dull skin that has lost her shine. Natural lactic acid (AHA) derived from sugar beet and jojoba oilseeds make every dull skin fresh and radiant. Apply this peeling also on dry skin with the same follow-up steps as the Papaya Peeling. This peeling can also be used for your cuticles on all fours.
Conclusion.
I've become very picky about skin care, as I said, I'm more aware of what I apply on my skin now. Maria Åkerberg is a great brand when you are looking for effective skin care that's completely 100% organic without harmful additives. Maria Åkerberg is a pioneer in her field and has brought skin care to a very new level. Clean and effective skin care that also protects your environment. Suitable for all skin types, including very sensitive skin. My skin is nourished in the morning and pretty smooth with no pimples or spots.
Maria Åkerberg's assortment also contains, in addition to many skin care products, makeup and even beard oil for men. The brand is exclusively for sale at salons and spas. 
GIVEAWAY.
Among my readers and followers on Social Media I give away 2x a set of Maria Åkerberg with a hand and foot cream, 30ml per tube. Especially the upcoming winter cold can take its toll on hands and feet. This popular care kit nourishes, hydrates and protects the skin.
Follow me on Instagram and like the Maria Åkerberg GIVEAWAY picture. Leave a message underneath the photo so that I know you join this giveaway. I'll announce the winners next week on my Instagram.
This blog post contains products that I received.
0