These super beautiful nail polish from L'Oréal have been around for a while but I still need to bring it to the attention, firstly because every nail polish lover should try these (if you haven't already done so) and second because they now have a nice deal at Bol.com, 2 + 2 free so you can immediately try several colors.
L'Oréal Color Riche Le Vernis.
The nail polishes come in nice glass vials with a gold cap. The gold cap has become more stylish, previously the name of the brand was put on the cap with a sticker but now "L'Oreal Paris" is processed into the shell itself, much nicer.
The good thing about this polish is that you don't need to use a topcoat because these nail polishes have an integrated topcoat and they all give a nice shine to your nails. The nail polish has a pleasant working brush and applies quite easily without giving stripes, also the paint dries quickly so you can quickly apply a second layer. Due to the gel base the polish is shockproof and stays extra long on your nails. The nail polishes come in a mini bottle of 5ml, this is a nice size to carry in your toilet bag and last a long time. Because of the small size, they also have a small price namely € 5.99 each.
The colors.
The collection consists as much as 81 colors and I've tested 4 different colors.
202 Marie Antoinette
244 Green Lol
613 Blue Reef
404 Scarlet Vamp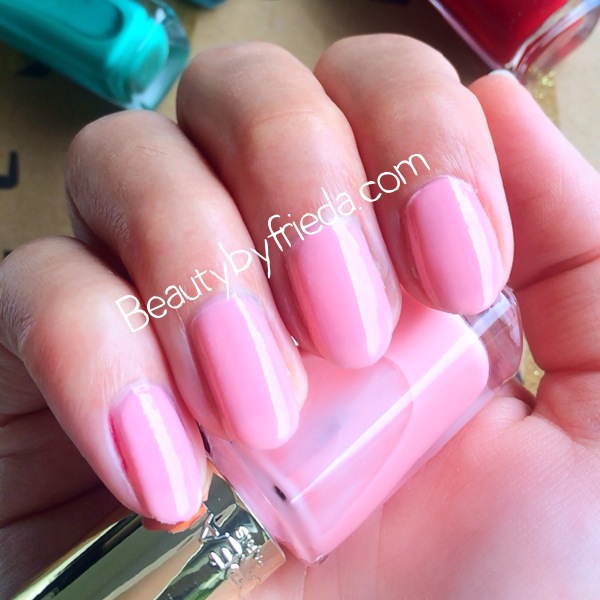 202 Marie Antoinette is a pretty soft pink color which is quite transparent, transparent is beautiful and gives just a little more shine and care for your nails but if you want completely coverage you need three layers (as shown).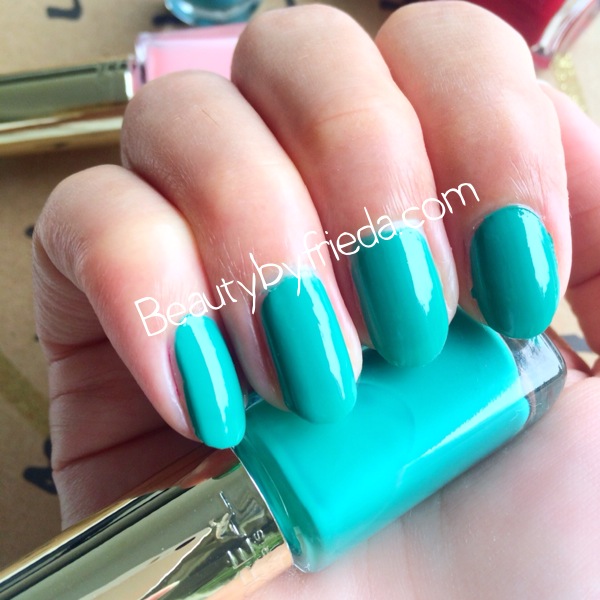 244 Green Lol, I personally think green nail polishes are totally amazing and this color is very fresh, covers beautiful in two layers.
613 Blue Reef, a beautiful blue color that actually covers all in one layer, but above I've applied 2 layers to get a more intense effect.
404 Scarlet Vamp, truly a Vamp color and red is always beautiful, this color remains relatively transparent and for good coverage I had to apply three layers.
Like I said Bol.com has a nice deal right now, 2 + 2 free on L'Oréal products, also nail polish. For only € 12.00 you have 4 nail polishes of good quality.
What color appeals to you the most? Let me know XO.
0