Het mooie merk PUPA komt dit jaar met heel veel nieuwe producten, waaronder deze Fight Like A Woman Spring Collection 2021. De collectie is verkrijgbaar vanaf maart 2021.
Op de foto dragen lieve Claudia van Beautytag en ik beide nieuwe PUPA producten. Claudia draagt hier uit de PUPA Petalips collectie de nieuwe matte rode kleur 015 Dahlia Petal. Uit de PUPA Fight Like A Woman collectie draag ik de glanzende Liquid Lip Colour 003 I'm Strong Red. Beide dragen we dezelfde oogschaduw uit de PUPA Fight Like A Woman collectie, 001 Pink Power en de highlighter 001 Don't give up Golden Rose. Op de nagels van Claudia zit 203 Sensual Red, uit de vernieuwde PUPA Vamp! collectie die nu ook nail polish bevat.
PUPA Fight Like A Woman
Fashion, social media en beroemdheden hebben hun overweldigende invloed gebruikt om de onuitputtelijke kracht van alle vrouwen te laten horen, te ondersteunen en te vieren. Ook PUPA wil zijn stem laten horen en FIGHT LIKE A WOMAN is de limited edition die haar viert. Voorjaar/zomer 2021 kleurt roze met gedurfde maar zeer vrouwelijke make-up. Roze wordt gecombineerd met rood, een al lang bestaand symbool van passie, en is gekleed in rock en karakter. Het wordt een boodschap die het hele vrouwelijke universum verenigt, want elke dag is een uitdaging voor vrouwen!

FIGHT LIKE A WOMAN DUAL CHROME EYESHADOW
Multi-Reflective Cream-Powder Eyeshadow
001 Pink Power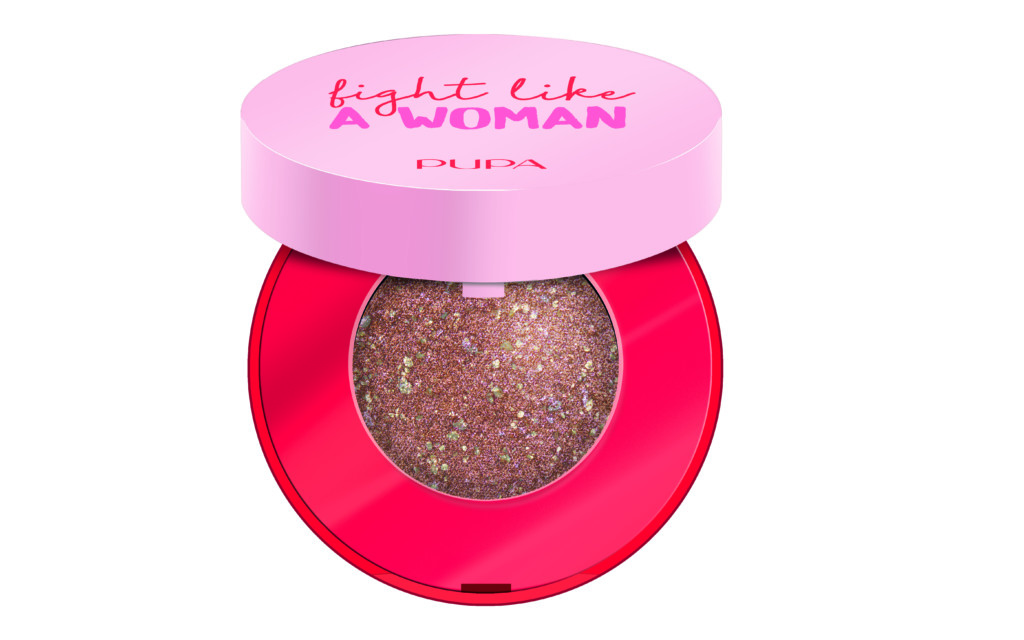 002 Independent Bronze
Een innovatieve mix van parels in een ultra-lichtgewicht en verrassend sensorische textuur. De oogschaduw heeft een directe kleurafgifte met metallic en sprankelende reflecties en is makkelijk te mixen. Voor hypnotiserende ogen met een intense blik en een stralende finish. Dermatologisch getest. Adviesverkoopprijs: € 18,95.
MULTIPLAY
Triple Purpose Eye Pencil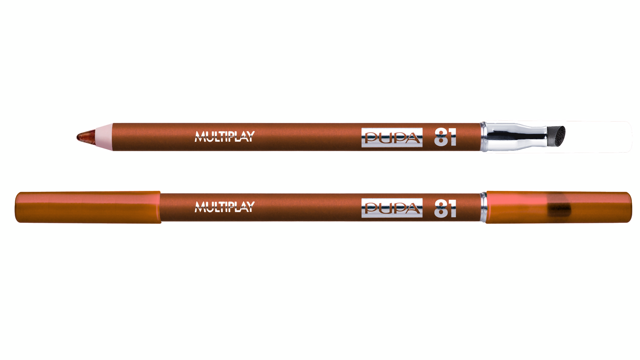 81 Be Strong Bronze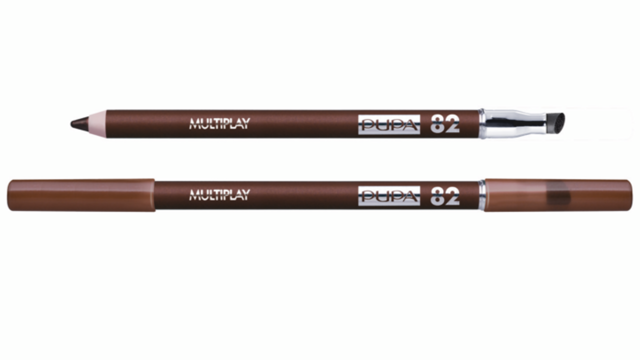 82 Be Proud Brownie
Een crèmige en makkelijk te mengen textuur die lang blijft zitten. Drievoudige werking: Kajal effect: voor een intense kleur, Eyeliner effect: voor een nauwkeurige en intense lijn en Oogschaduw effect: voor een makkelijk te mengen kleur dankzij het fijne sponsje. Adviesverkoopprijs: € 15,95.
FIGHT LIKE A WOMAN EXTREME BLUSH DUO
Double Effect Compact Blush
001 Wilde Rose Pink Party
Twee kleuren met ieder een ander effect om de wangen een mooie blush te geven. Gebruik ze apart of over elkaar heen om zo lichteffecten en een nieuwe mix te creëren. De meer donkere kleur vormt en geeft diepte aan de jukbeenderen, de lichtere geeft een mooie highlight. Meng de kleuren met een penseel of breng het aan met de vingertoppen. Klinisch en dermatologisch getest. Niet comedogeen. Adviesverkoopprijs: € 22,45.
FIGHT LIKE A WOMAN HIGHLIGHTER
Light Infusion Face Highlighter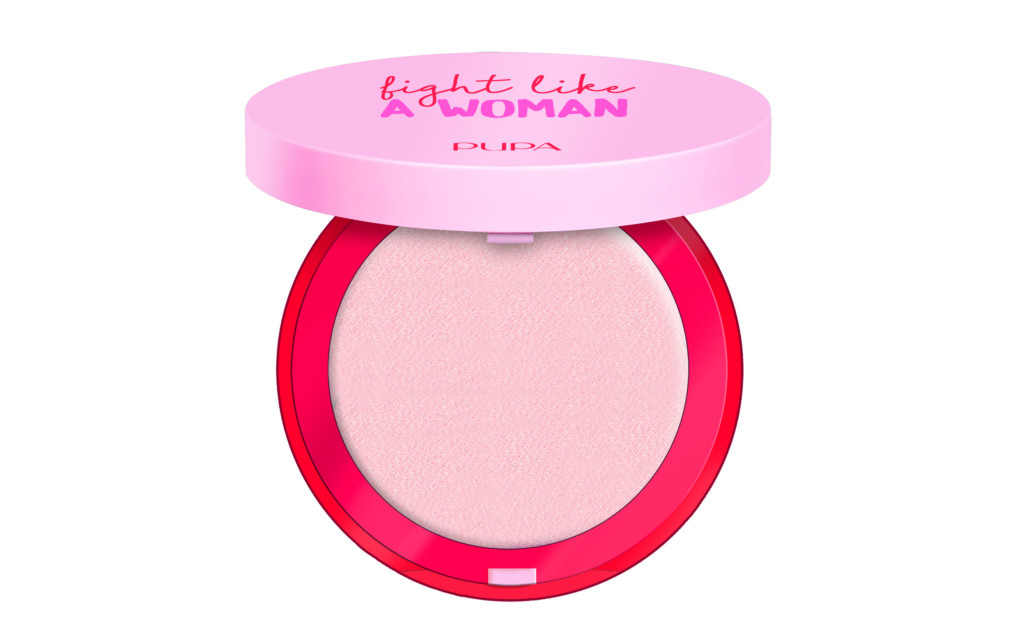 001 Don't give up Golden Rose
De hoge concentratie van ultra-fijne en stralende microparels benadrukken de hogere gedeeltes van het gezicht met prachtige lichtreflecties. De lichtgewicht en zijdezachte textuur mengt gemakkelijk op de huid en geeft het gelaat een 3D effect. Geeft een luxueuze gloed voor een stralende look. Dermatologisch getest. Adviesverkoopprijs: € 23,50.
FIGHT LIKE A WOMAN I'M BOLD – I'M PROUD – I'M STRONG
Vinyl Effect Liquid Lip Colour

001 I'm Bold Nude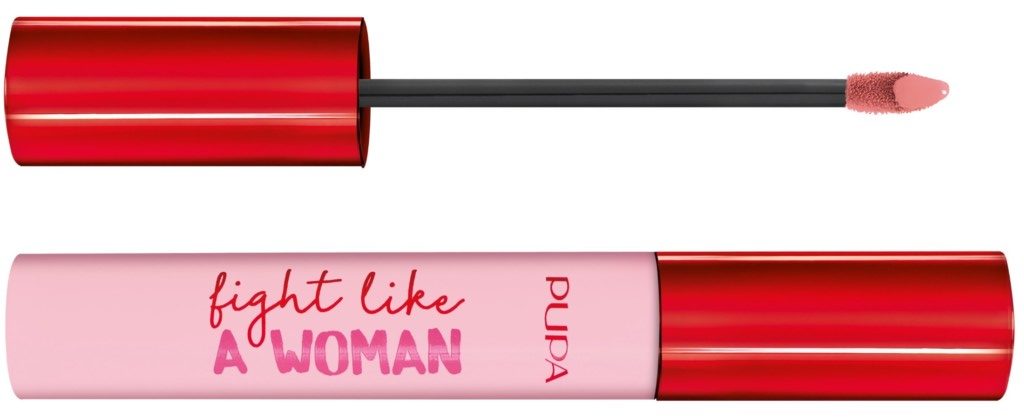 002 I'm Proud Pink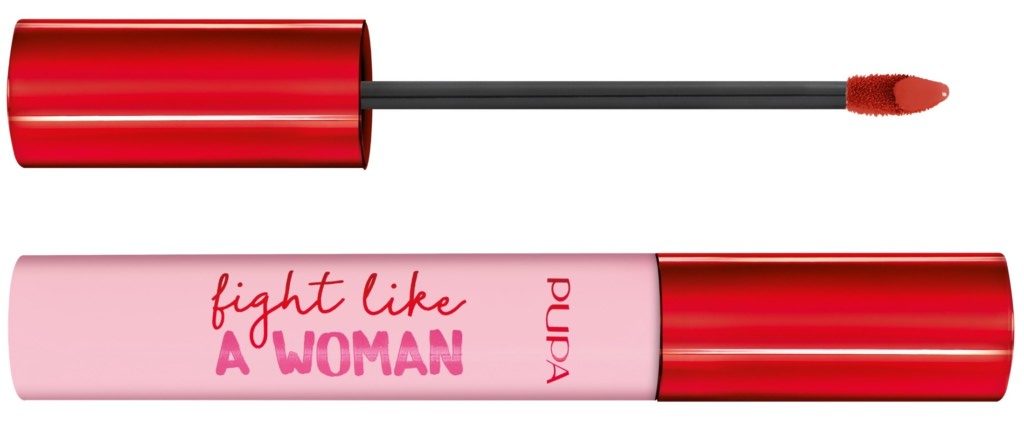 003 I'm Strong Red
Binnenkort verkrijgbaar bij pupa.nl. 
XO Frieda
Deze blogpost bevat producten die ik heb ontvangen.
0