The most wonderful time of the year! Zodra met herfst de eerste blaadjes van de bomen vallen zitten we eigenlijk al een beetje met ons hoofd bij de gezellig Kerstdagen. Wat is er nu leuker, als beauty lover, om iedere dag een deurtje te openen op een advent kalander met allemaal beauty verrassingen. Essence Cosmetics komt ieder jaar met een advent kalender vol mooie producten. Ook dit jaar bevat de kalender exclusieve producten die speciaal voor de advent kalender zijn ontwikkeld. 
Essence Advent Calendar.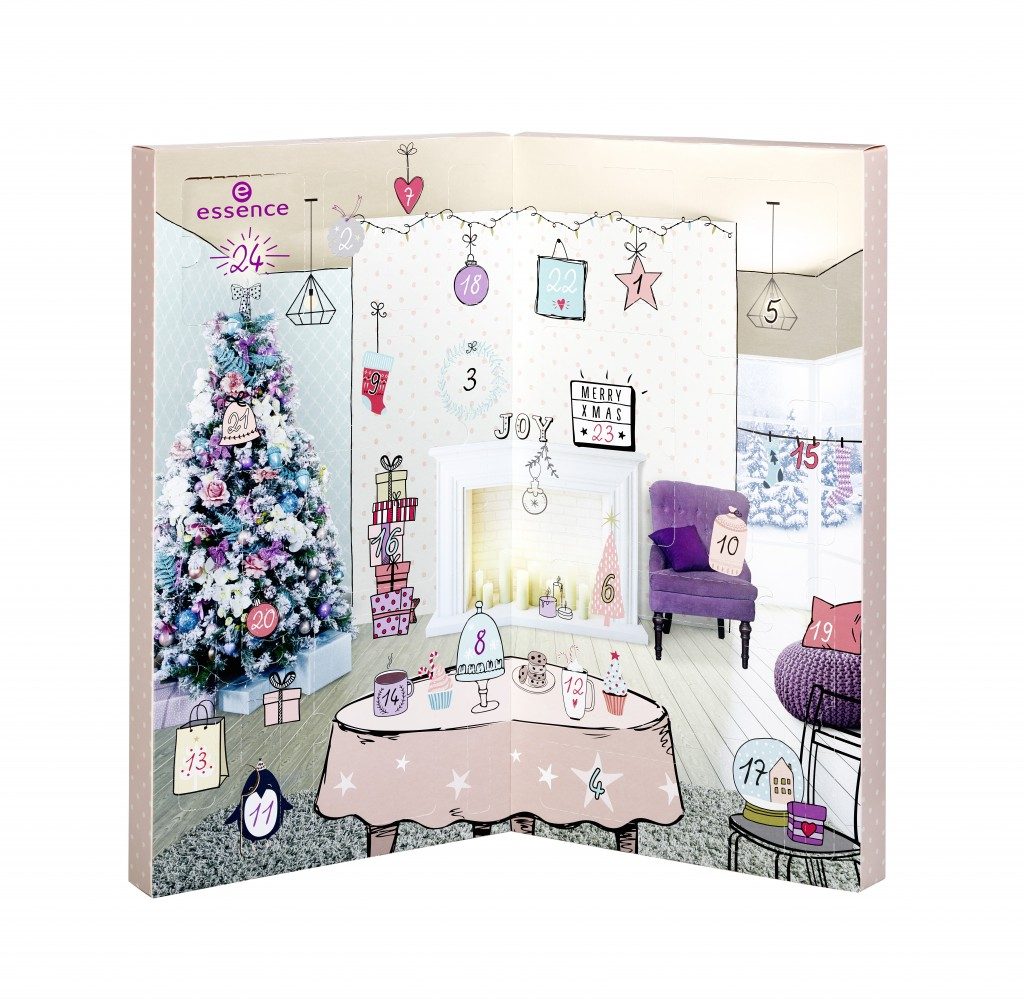 De sfeervolle kalender is een must voor iedere beautylover en bevat 24 deurtjes met daarachter producten voor je ogen, lippen, gezicht en nagels. Allemaal exclusieve producten, speciaal ontwikkeld voor deze kalender. Maar ook zit er één limited product in, en deze is ook nog eens in origineel formaat.
Kan jij ook niet wachten tot Kerstavond? Met al deze kleine (en één grote) verrassingen wordt het wachten in ieder geval een stuk leuker. Deze Essence limited advent calendar is vanaf half oktober tot en met november 2017 verkrijgbaar.
Het Essence assortiment is exclusief verkrijgbaar bij Kruidvat en Trekpleister. Consumentenadviesprijs van de advent kalender is € 24,99.
6