Straks is de dure decembermaand voorbij is en moet je eigenlijk weer even rustig aan doen met je uitgaven. Maar als echte beautyfreak blijf jij natuurlijk altijd op zoek naar een nieuwe lippenstift of highlighter die je nog niet in je stash hebt zitten. Gelukkig biedt een budget merk zoals Essence Cosmetics dan uitkomst. Het merk gaat altijd mee met de laatste trends en is niet duur. Ondanks de zachte prijsjes is de kwaliteit goed en worden alle internationale richtlijnen en wetgevingen gevolgd, de producten zijn dierproefvrij en zonder schadelijke ingrediënten. 
Budget Make-up Look met Essence Cosmetics.
Onderstaande look is voor het grootste gedeelte gedaan met producten van Essence Cosmetics.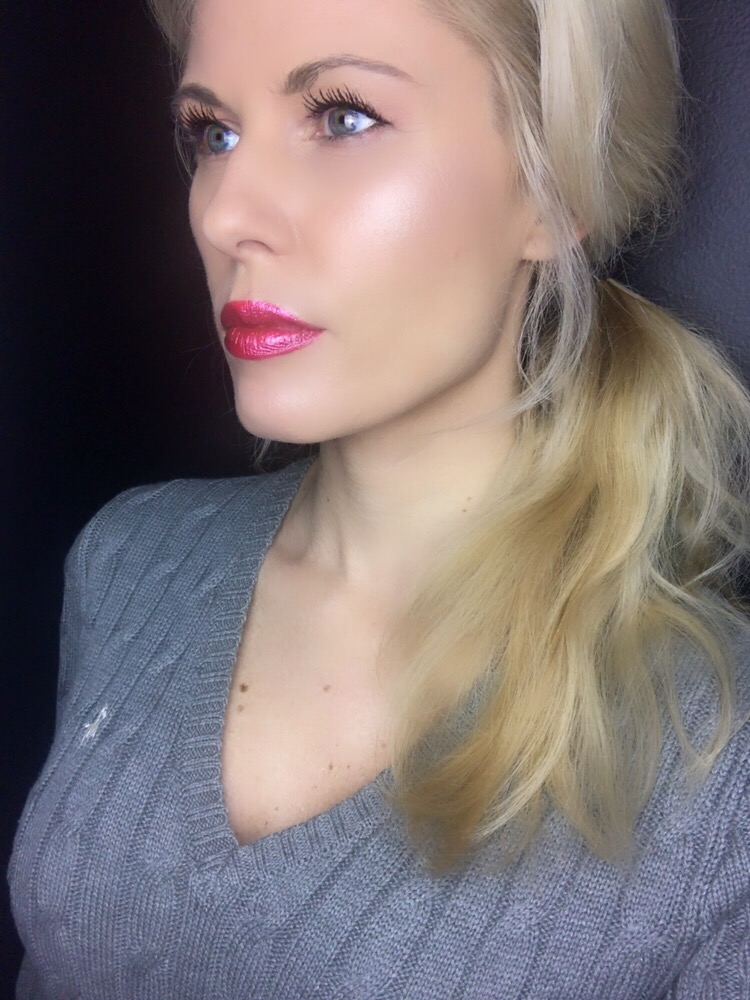 Check die highlighter!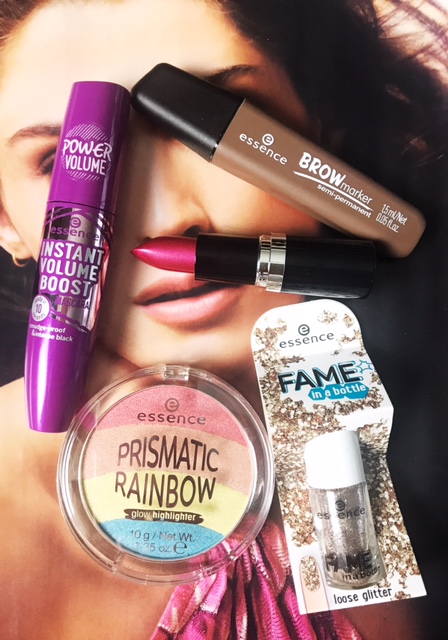 Producten die ik heb gebruikt van Essence Cosmetics:
Essence Instant Volume Boost Mascara € 2,99. De mascara belooft genoeg volume in 10 seconden. Deze belofte wordt waargemaakt want na 1 laag mascara heb je al mega lange en volle wimpers. Op de foto heb ik 2 lagen gebruik en de kleur is diepzwart.  
Essence Browmaker € 2,99. Heel eerlijk dacht ik bij het zien van dit product dat het niets voor mij zou zijn. Het resultaat verbaasde mij, dit is de kleur 20 brownie en die past goed bij mijn wenkbrauwen. Het geeft niet zulke volle en natuurlijke wenkbrauwen als de Benefit Ka-Brow of de L'Oréal Extatic Brow Pomade, maar werkt prima als snelle touch-up. 
Essence Metal Shock Lipstick € 2,99. Ik houd van de metallic trend voor je lippen. Dit is de kleur 03 ace of hearts, een warme kleur roze met veel glans. 
Essence Prismatic Rainbow Glow Highlighter € 3,59. Deze unicorn highlighter geeft een hele mooie glow en is geschikt voor elke huidtint. Iedere kleur bevat reflecterende pigmenten, het mooiste is om de kleuren te blenden zodat het één mooie glans wordt. 
Essence Fame in a Bottle € 1,99. Niet op de foto omdat ik al hele mooie kerstnagels heb. Met deze losse glitters creëer je in een handomdraai een prachtig nagellook. Breng eerst je favoriete nagellak aan en strooi daar de glitters overheen, druk zachtjes aan en maak af met een top coat. Ook leuk om alleen 1 nagel, je ringvinger bijvoorbeeld, een glitterlook te geven. 
Essence Cosmetics is te koop bij Kruidvat en Trekpleister, XO Frieda.
Deze blogpost bevat producten die ik heb ontvangen.
6