Do you love an oriental atmosphere? Then the fruity aroma of the Batiste Oriental dry shampoo will certainly please you. Batiste launched the Oriental variant in the summer of 2015 as a limited edition, but is now permanent in the range because of it's success. Batiste is not only the No. 1 dry shampoo in the UK but it's also my favorite.
Dry shampoos aren't intended to replace regular shampoos but to postpone a wash where you don't have time or just don't feel like it. It's also ideal if you, like me, aren't so fond of hairspray in your hair but still want to create more body and volume.
Batiste Oriental Dry Shampoo.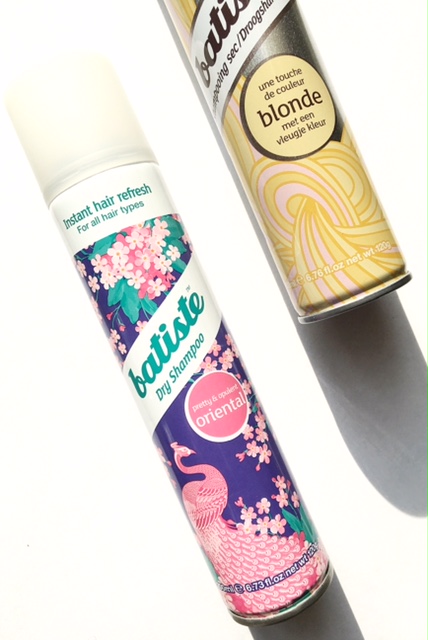 Like all Batiste dry shampoos the Oriental has a trendy print design. The dry shampoo has a capacity of 200ml.

On the catwalk the Far East still influences so with this warm Oriental fragrance you are totally trendy.
Conclusion.
Batiste dry shampoos give instant volume and body to your hair. They absorb oil and give a delicious scent. Batiste Oriental has a light and sweet aroma of apple, jasmine, coconut and sandalwood. The smell is not very strong but I find it very nice. For blonde hair a dry shampoo is quite perfect cause it brightens up the color a little. All dry shampoo variants are also suitable for dark hair, it's just a matter of good brushing. If you don't like that white haze as a brunette then there's also a variant especially for dark hair.
Batiste Oriental is available at Douglas.nl for € 4,50 (200ml).
Which Batiste Dry Shampoo is your favorite? Let me know XO.
0