A few weeks ago I was invited to a press conference of Alpha-H Vitamin Profiling at the Conservatorium Hotel in Amsterdam. As you know, the Alpha-H brand is by far my favorite brand when it comes to skin care, so I was very curious about these new products.
Alpha-H Vitamin Profiling is a set of four powerful serums each with its own unique vitamin "profile". Every bottle is formulated with a highly dosed and highly concentrated serum. The vitamins A, C and E were already available but Alpha-H added the vitamin B to this collection.
Alpha-H Vitamin Profiling.
That vitamins are good for your skin and for the production of healthy cells is nothing new. Most vitamins your body can't produce with the exception of vitamin D and K. Healthy eating with enough vitamins is of course very important to stay healthy and fit, but did you know that only 1% of the vitamins in your diet reach your skin? The result is a lack of vitamins in your skin and that can lead to a vale and tired looking skin.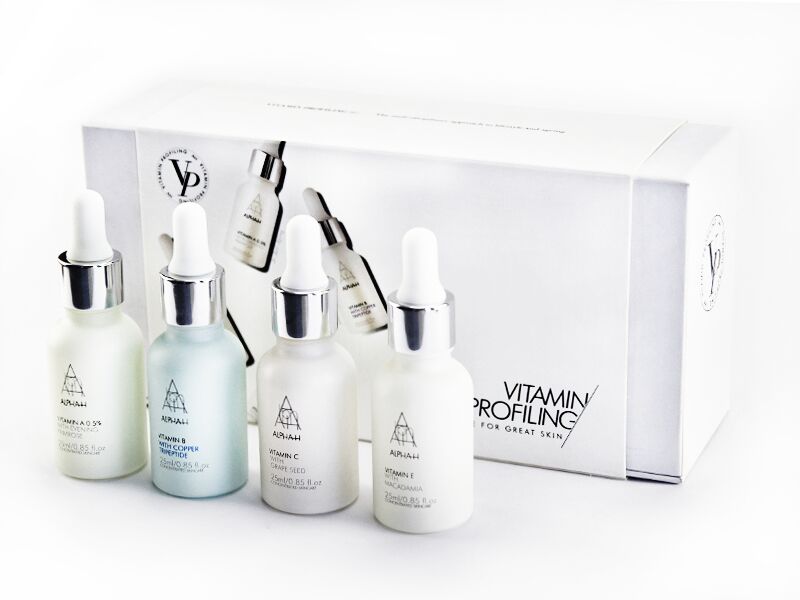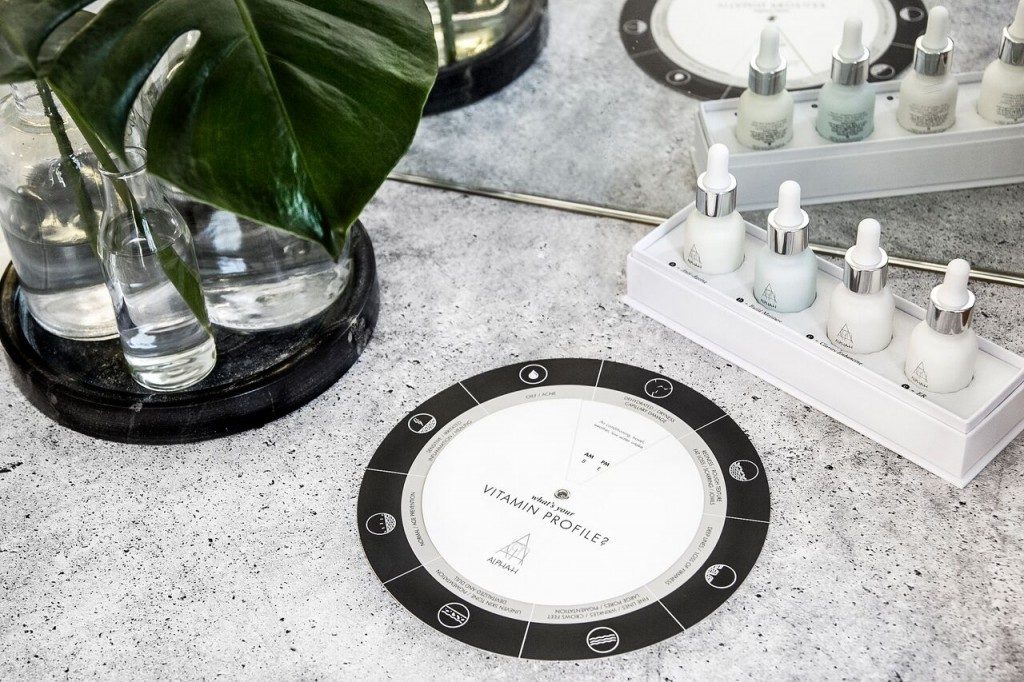 With this collection you have the 4 most important vitamins for your skin at your disposal. What your skin needs changes continuously through various factors, thinking of stress, seasons, nutrition, UV radiation, lack of sleep and hormones. With Alpha-H Vitamin Profiling you have everything in your stash to provide your skin what it currently needs the most.
The 4 powerful serums.
Use the serums individually, they aren't meant to blend together.
Vitamin A 0.5%. This is the anti-aging serum that you use only for the night. Vitamin A does many different things for your skin; helps with loss of elasticity, tackles wrinkles, reduces vale complexion and pigmentation, but also works very well with acne skin and acne scars. Vitamin A isn't recommended for use during pregnancy and breastfeeding.
Vitamin B. This newest serum can be used day and night. It gives the skin a moisture and collagen boost and builds up the skin barrier. Copper inhibits the growth of bacteria and gives the complexion a healthy glow. I'll write a separate blog post soon about this newest serum from Alpha-H.
Vitamin C. This daytime serum is ideal when you quickly suffer from pigmentation spots or had too much sunlight. It boosts the tired and dull skin back on. Vitamin C also helps to create collagen in your skin.
Vitamin E. Alpha-H calls this serum the "first aid kit in a bottle" for daytime. It accelerates the healing process of scars (acne), sun damage, couperosis and insect bites. It's also a great serum for dry, irritated and mature skin.
Conclusion.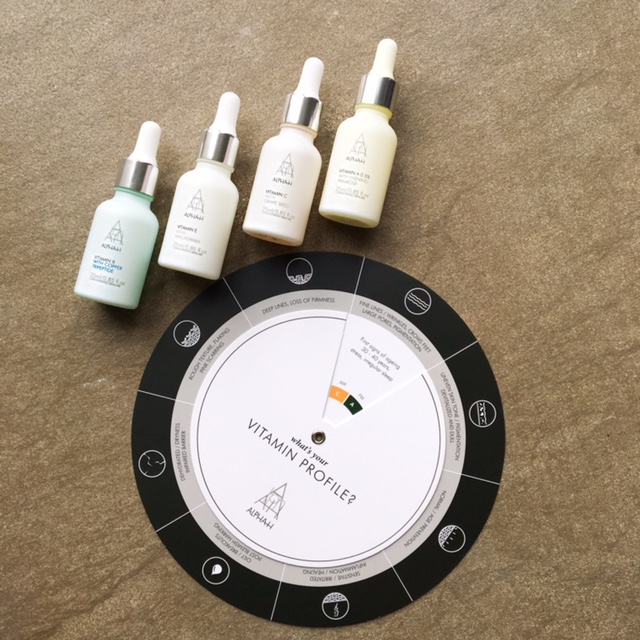 To me the beauty of Alpha-H is that they use only a few ingredients in their products. Just the ingredients that really matter, this way there's a little chance that someone will respond sensitive to the products.
All four serums are completely absorbed into the skin. Normally I always get too much shine when I use a moisturizer before applying makeup. With the Vitamin B, C and E serums I don't have that problem and my skin looks even, hydrated and fine lines are less visible.
Vitamin A makes your skin sensitive to sunlight, that's why you use this serum only for the night. This Vitamin A is 'time released' and with 0.5% it's the highest possible dose available without prescription. A nice smooth complexion in the morning is the result.
The Vitamin Profiling Kit comes with a handy 'turntable' which helps you choose the right vitamin serum for different skin conditions and when to use them best (morning / AM and evening / PM). This allows you to see in a glance what serum you must use for optimal results.
The Vitamin Profiling Kit is available at Cult Beauty for £ 49,99. Great price for 4x 25ml cause one full-size vitamin serum is already that price. 
What's your favorite Alpha-H product? Let me know, XO Frieda.
This blog post contains products that I received.
0