Love is in the air! Het is bijna 14 februari. Veel winkels hebben nu aantrekkelijke aanbiedingen voor Valentijnsdag. Natuurlijk gaat deze dag om de liefde, maar eerlijk is eerlijk, commercieel gezien of niet, het gaat ook om de cadeautjes toch? Ik heb een aantal Valentijnsdag Beauty producten voor je verzameld waar je alleen maar blij van kunt worden (lees; korting). Beauty producten die je ook zonder Valentijn goed kunt gebruiken natuurlijk, want waarom zou je als single niet profiteren van deze hype.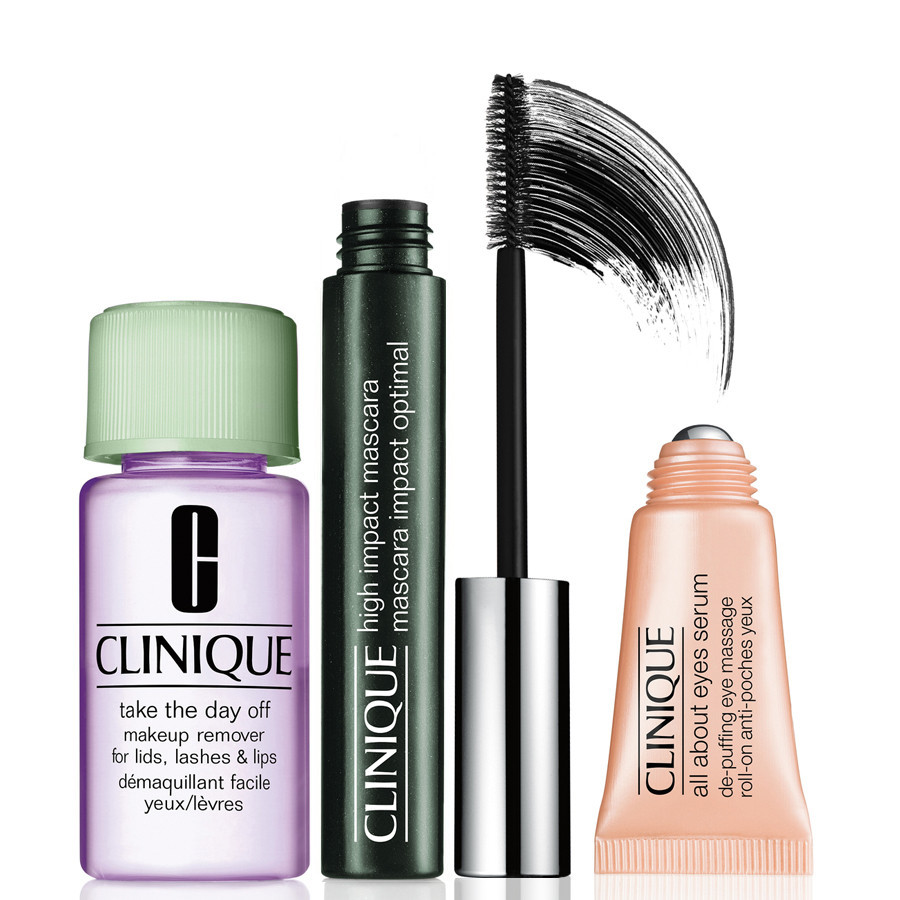 Clinique High Impact mascaraset. Deze mascaraset bestaat uit; Clinique Take The Day Off make-up remover (30ml), zeepvrij en geschikt voor waterproof mascara en als je contactlenzen draagt. Clinique High Impact zwarte mascara (7ml), 100% parfumvrij. Clinique All About Eyes serum (5ml), een verkoelende roller die wallen wegmasseert en donkere kringen bestrijdt. Dit setje is te koop bij Douglas voor € 22,95.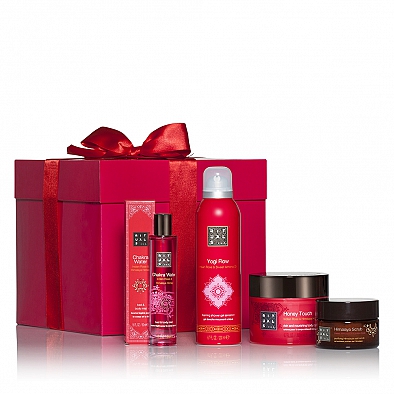 Rituals Ayurveda cadeaupakket. Dit cadeaupakket van Rituals bestaat uit; Yogi Flow schuimende douchegel sensatie (200ml), Himalaya diep reinigende scrubzout (125gr), Honey Touch rijke en voedende bodycrème (200ml) en Chakra Water zoete lichaamsparfum (150ml). Dit cadeaupakket is te koop bij Rituals voor € 38,50 (setwaarde € 47,00). 
Tip! Rituals heeft een valentijnscadeau voor je bij een besteding van € 35,00 of meer.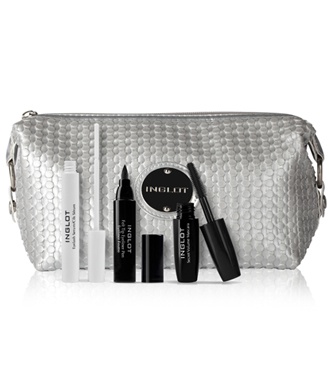 Inglot make-up set. Deze make-up set van Inglot bestaat uit; Inglot Eyslash Serum (7,5ml), verbetert de conditie van de wimpers en maakt ze tegelijk langer en voller. Inglot Felt Tip Eyeliner (3ml), deze eyeliner bevat een hoge concentratie aan pigment en is langhoudend. Inglot Sercret Volume Mascara (6,5ml), zorgt voor volle wimpers zonder klontjes. Dit leuke make-up setje is te koop bij Cosmania voor € 37,50 (was € 59,00).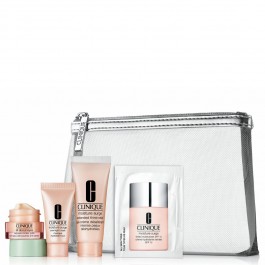 Clinique Hydration Solutions set. Deze verzorgingsset van Clinique bestaat uit;  Clinique Moisture Surge Extended Thirst Relief (15ml) een snelle vochtoppepper voor je huid die de balans in je huid herstelt. Clinique Moisture Surge Overnight Mask (7ml) een voedend en verzachtend nachtmasker. Clinique All About Eyes (5ml) verminderd donkere kringen en fijne lijntjes. Clinique Moisture Surge Tinted Moisturizer SPF15 (1,5ml) een gekleurde en hydraterende verzorging die de huid beschermt en kleurt. Deze verzorgingsset van Clinique is te koop bij Parfumerie.nl voor € 13,50 (was € 22,50).
Fijne Valentijnsdag XO.
0