At the end of December there are great offers at Holland & Barrett. This is also the case on Dr. Organic Gift Sets, now 2 + 1 free. Nice to give to someone in the new year.
Mega discount on Dr. Organic Gift Sets.
For the festive December month, Dr. Organic introduces five unique gift sets for beautiful and healthy skin. The beauty products contain natural ingredients that Dr. Organic has collected worldwide. From antibacterial Australian Tea Tree to soothing Aloe Vera and Shea Butter from Burkina Fasso. All products in the Dr. Organic gift sets are free of parabens, SLS, artificial colors and other unwanted additives such as bioplastics and mineral oils.
Organic Rose Otto
Ultimate Collection Jumbo Gift Set
This luxurious anti-aging package is based on the wonderful effect of Bulgarian Rose Oil, an ingredient that has been used in beauty care for centuries. The line is suitable for all skin types and contains a refreshing aroma. For a soft, hydrated and radiant skin.
Rose Otto Face Mask 125ml
Rose Otto Face Scrub 125ml
Rose Otto Facial Serum 30ml
Rose Otto Day Cream 50ml
Rose Otto Night Cream 50ml
Rose Otto Eye Serum 15ml
Organic Shea Butter
Body Gift Set
This beautiful set contains a selection of body care products that are enriched with Shea Butter, soothing botanical oils and nourishing fruit extracts. The scrub removes dead skin cells and makes the skin smooth. The body lotion and body oil provide a deep hydration and a subtle fragrance. For an ultimate soft and smooth skin!
Shea Butter Body Scrub 200ml
Shea Butter Wonder Oil 50ml
Shea Butter Skin Lotion 200ml
Organic Activated Charcoal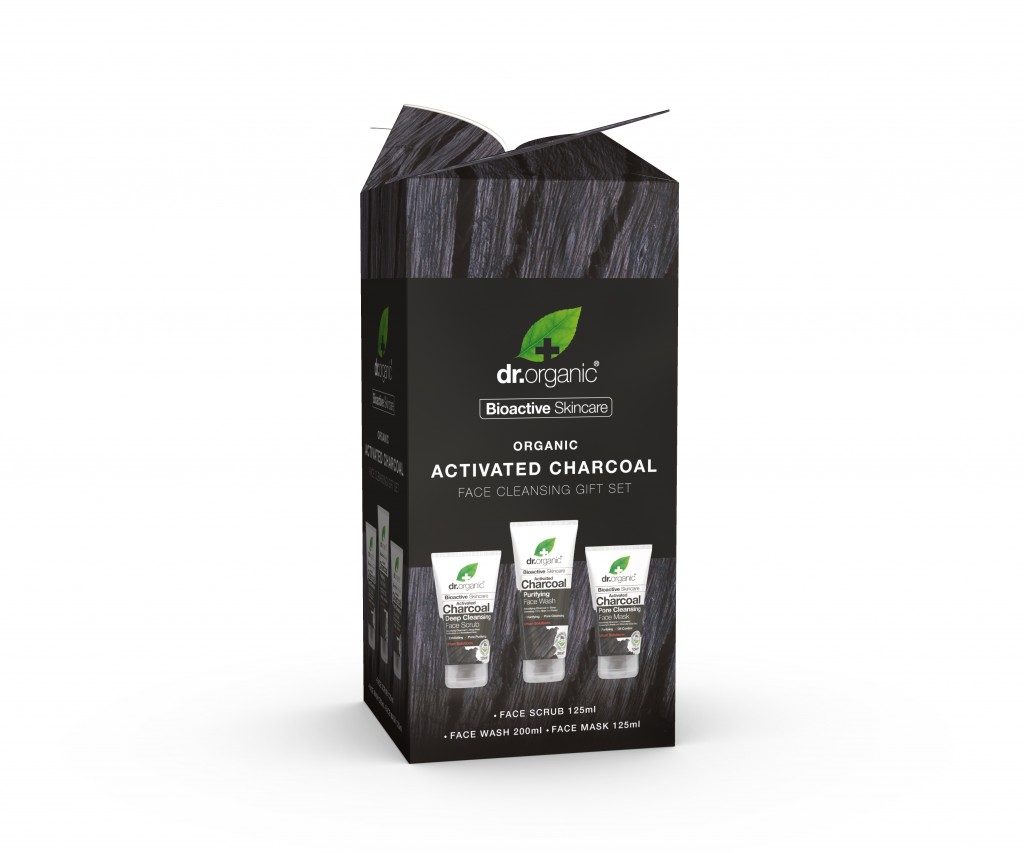 Face Cleansing Gift Set
This gift set contains products that have been enriched with active charcoal to clean the problem skin. The facewash is a purifying cleanser that effectively removes dirt and impurities. The scrub and face mask have a deep cleansing and exfoliating effect. With daily use, these products will control sebum production and purify the skin.
Charcoal Deep Cleansing Face Scrub 125ml
Charcoal Purifying Face Wash 200ml
Charcoal Pore Cleansing Face Mask 125ml
Organic Hemp Oil
Nourish & Soften Gift Set
This nurturing, super-hydrating duo pack contains the Hemp Oil Hand & Nail Treatment and the Hemp Oil Skin Lotion based on restorative and skin softening Hemp oil. The formula is enriched with Aloe vera and Shea Butter and ensures the ultimate soft hands and richly cared skin.
Hemp Oil Hand & Nail Treatment 100ml
Hemp Oil Skin Lotion 200ml
Organic Hemp Oil
Soothe & Restore Gift Set
This care trio based on hemp oil restores the dry winter skin. This particular oil is rich in omega 3, 6 and 9 essential fatty acids that restore the skin's resilience and shine. Let the winter come!
Hemp Oil Rescue Cream 50ml
Hemp Oil Eye Serum 15ml
Hemp Oil Lip Serum 10ml
Consumer advice prices:
Organic Rose Otto Ultimate Collection Jumbo Gift Set    € 39.99
Organic Shea Butter Body Gift Set                                         € 14.99
Organic Activated Charcoal Face Cleansing Gift Set          € 14.99
Organic Hemp OilNourish & Soften Gift Set                        €  9.99
Organic Hemp Oil Soothe & Restore Gift Set                       € 19.99
Dr. Organic offers eco-conscious beauty care with respect for the earth and is exclusively available at www.hollandandbarrett.nl.
XO Frieda.
This blog post contains products that I received.
0