Transparante make-up tasjes zijn de uitvinding van de eeuw (althans voor mij). Als ik ergens een hekel aan heb is dat ik moet graaien in mijn make-up tasje voor een lipgloss of een pincet (ligt altijd onderop natuurlijk), daar heb ik het geduld niet voor.
Met deze transparante make-up tasjes van MAC zie je meteen waar alles zit. Ze zijn niet heel groot en daarom ideaal voor in je handtas, je kunt ze niet compleet volstoppen zoals je misschien wel met je huidige make-up tasje gewend bent, daar worden ze niet mooier op, het is een plat ontwerp en bedoeld voor een klein aantal artikelen.
Wat ik zelf, naast deze transparante make-up tasjes, altijd in mijn handtas meeneem is de clutch die bij mijn laatst gekochte Zoeva kwastenset zat. Die is vrij groot en handig om wat grotere make-up artikelen in te doen (grote poederkwast, poeder, nagellak e.d.).
De MAC Clear Bag Set is een set van 2 eenvoudige rechthoekige tasjes, een grotere voor meerdere make-up artikelen en een kleinere die heel handig is voor als je bijvoorbeeld een aantal kwasten mee wilt nemen. Beide hebben een plastic rits sluiting.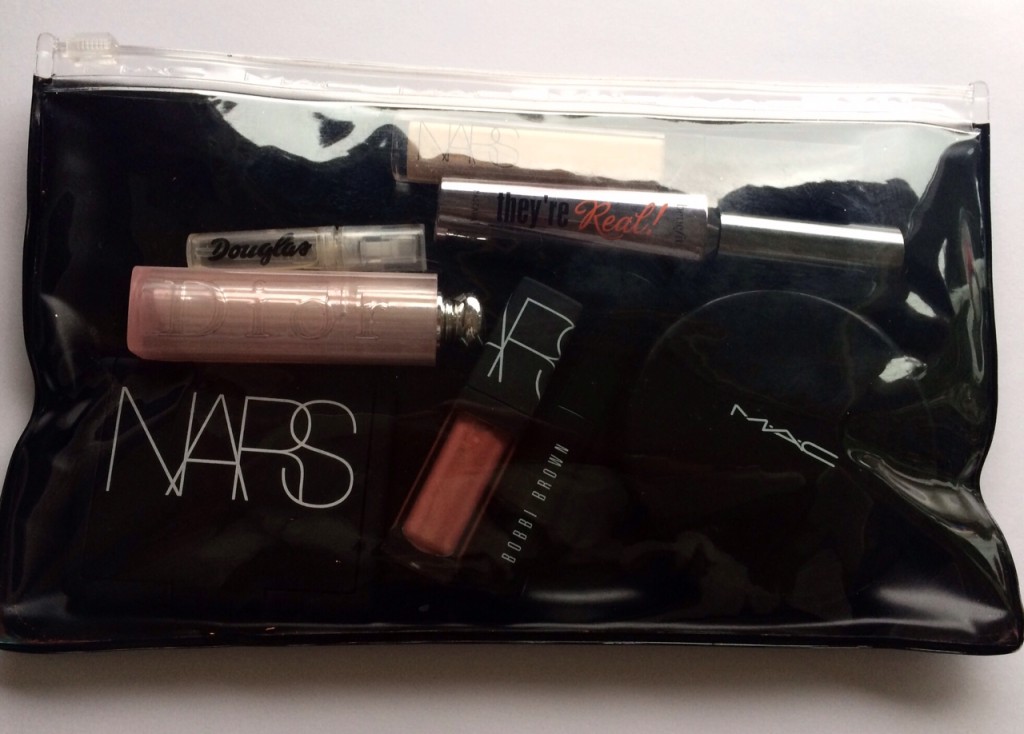 Dit is de grote make-up tas en heeft een afmeting van 24,10cm bij 14,70cm.
De achterkant is zwart.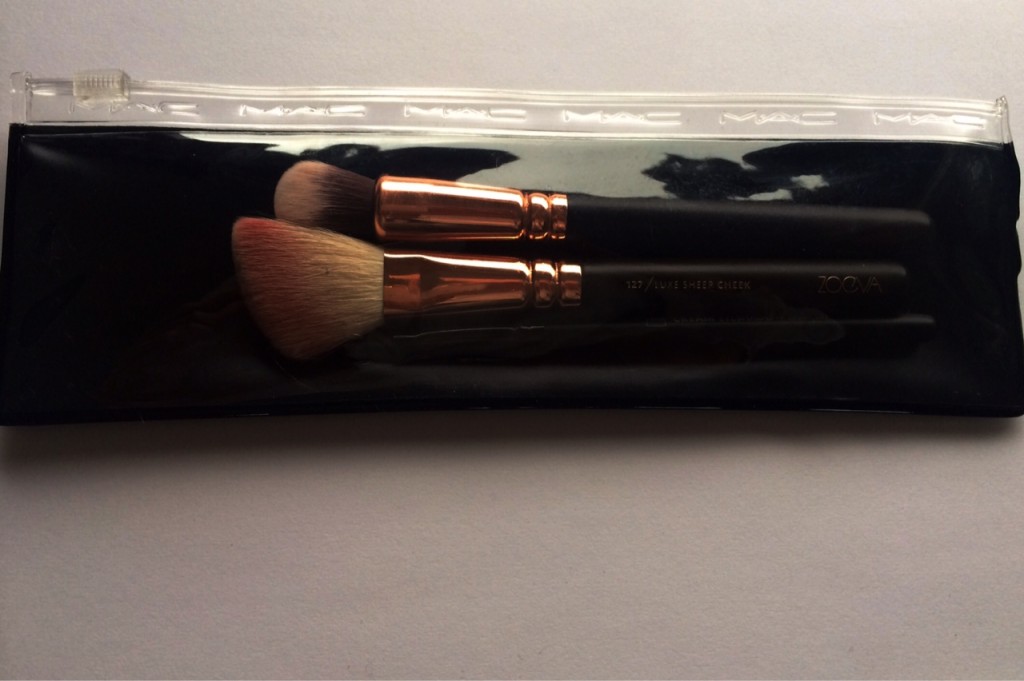 De kleine heeft een afmeting van 24,10cm bij 7,90cm. Ideaal voor een paar kwasten.
Ik vind deze tasjes van MAC makkelijk in gebruik, ik neem ze altijd mee in mijn handtas maar je kunt ze natuurlijk ook thuis gebruiken om je meest gebruikte make-up bij elkaar te houden en in te bewaren.
Deze MAC Clear Set Bag is te koop bij maccosmetics.nl of bij Douglas.nl voor € 19,00.
Wat is jou favoriete make-up tasje? Let me know XO.
2