Finding a good sunscreen is sometimes quite difficult. What you want is optimal protection without clogging your pores or making you look like a ghost all day long. LOVE THE SUN! We need the sun's rays, vitamin D is good for our bones and muscles and improves our immune system. But too much sun is harmful and can cause skin aging or even skin cancer. We have to protect our skin well against harmful radiation and in this blog I will show you some news about sun protection.
Love The Sun
Annemarie Börlind
I start with one of my favorite brands, Annemarie Börlind. This beautiful brand develops innovative and effective natural cosmetics. The brand is adding two new products to the SUN range, I recently wrote a blog post about this.
ANTI-AGING SUN CREAM SPF 50 € 25,50 (75ml)
Anti-aging sun protection with a high SPF 50. UVA / UVB filters provide optimal protection against harmful UV rays. Vitamin E protects against premature skin aging and the panthenol complex provides intensive hydration.
SUNLESS SELF-TANNING FACE SPRAY € 19,95 (50ml)
I use this almost every day. The natural tan develops in 4 to 8 hours. Please note, this spray doesn't protect your skin against harmful UV rays. It is an ultra-fine facial spray for a well-groomed tan without sun. Fig extract provides hydration, goji berries have an anti-oxidative effect against premature skin aging.
Payot Sunny
Last year Payot successfully launched the Sunny line. The line has been expanded this year with 2 amazing products.
HYDRA-FRESH GEL RÉPARATEUR € 37,50 (75ml)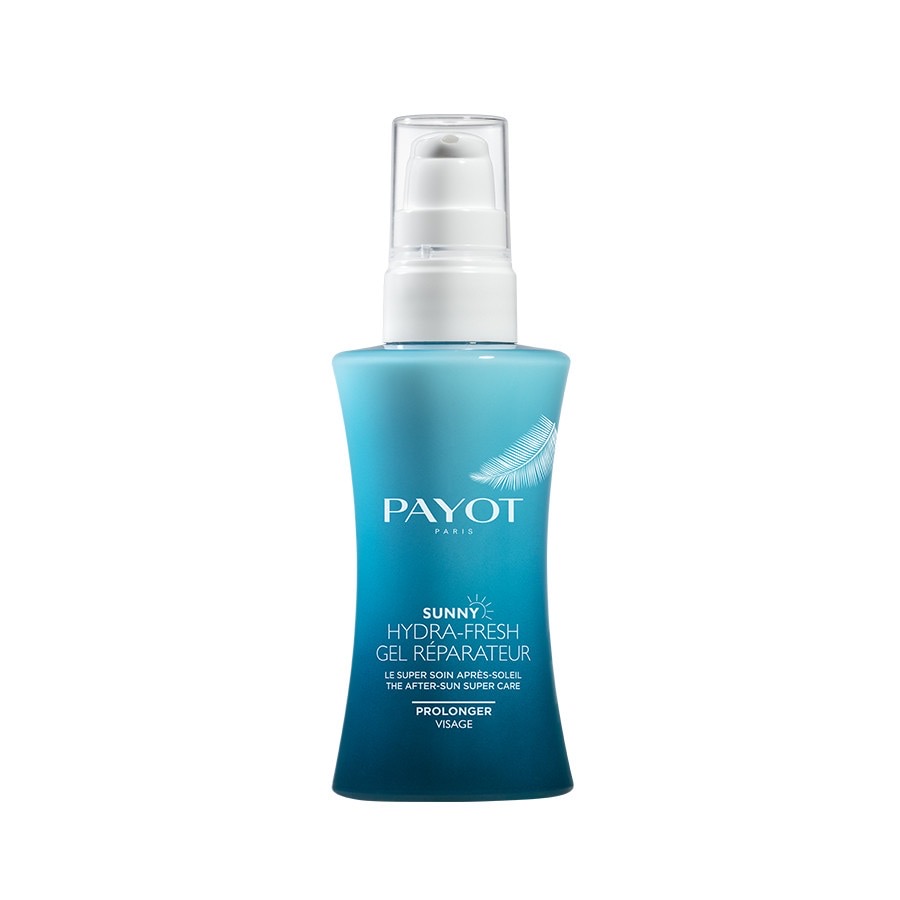 I have used this ultimate after sun for the face several times after a day of sun. This gel calms, moisturizes and repairs the skin, for an even tan and long-term preservation of a "sunkissed" complexion. In addition, this repairing gel has a high content of anti-oxidants, enriched with Kakadu Plum extract, which helps to protect the skin against the premature visible signs of aging caused by the sun.
MERVEILLEUSE GELÉE DE DOUCHE € 17,50 (200ml)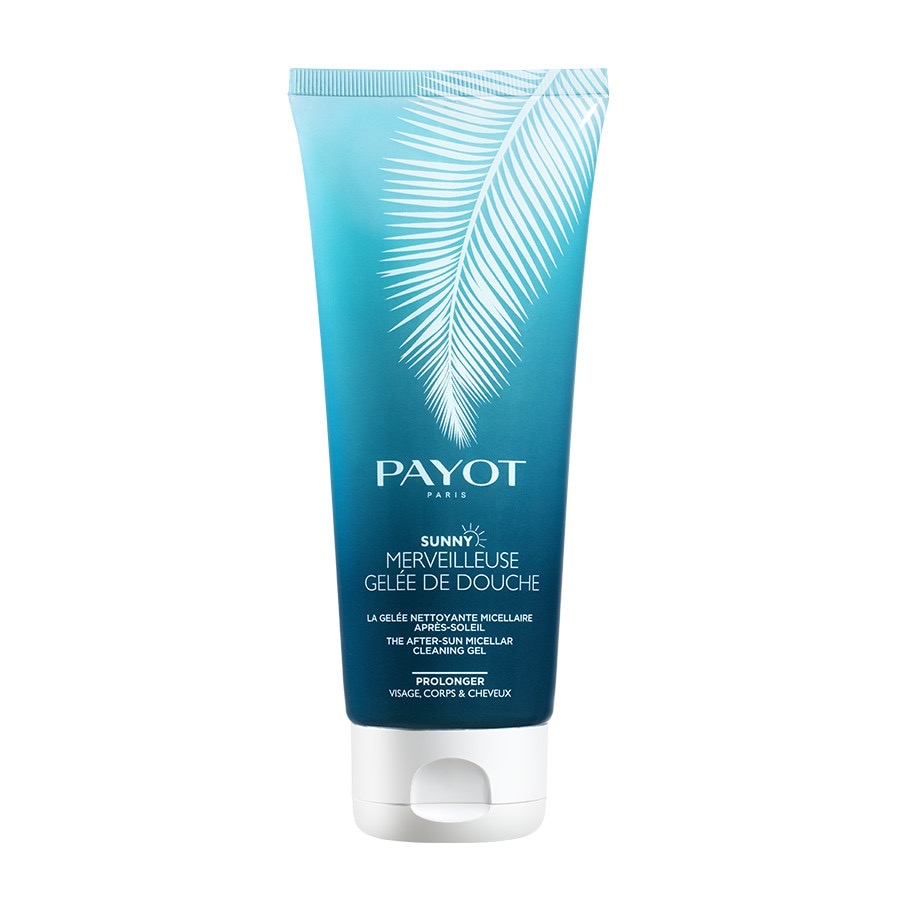 Damaged hair and skin that feels tight in the evening after a day of sun, salt or chlorinated water! Do not panic; Merveilleuse Gelée de Douche offers the ultimate solution! Designed for face, body and hair! The micellar technology promises a gentle, ultra-effective cleaning of residues of sand, salt, chlorine and sun products. The cocktail of glycerine and vegetable oils softens your skin and repairs your hair.
REVIDERM
REVIDERM has a number of beautiful sun products in its range and is expanding the sun line with two fine products in a handy set.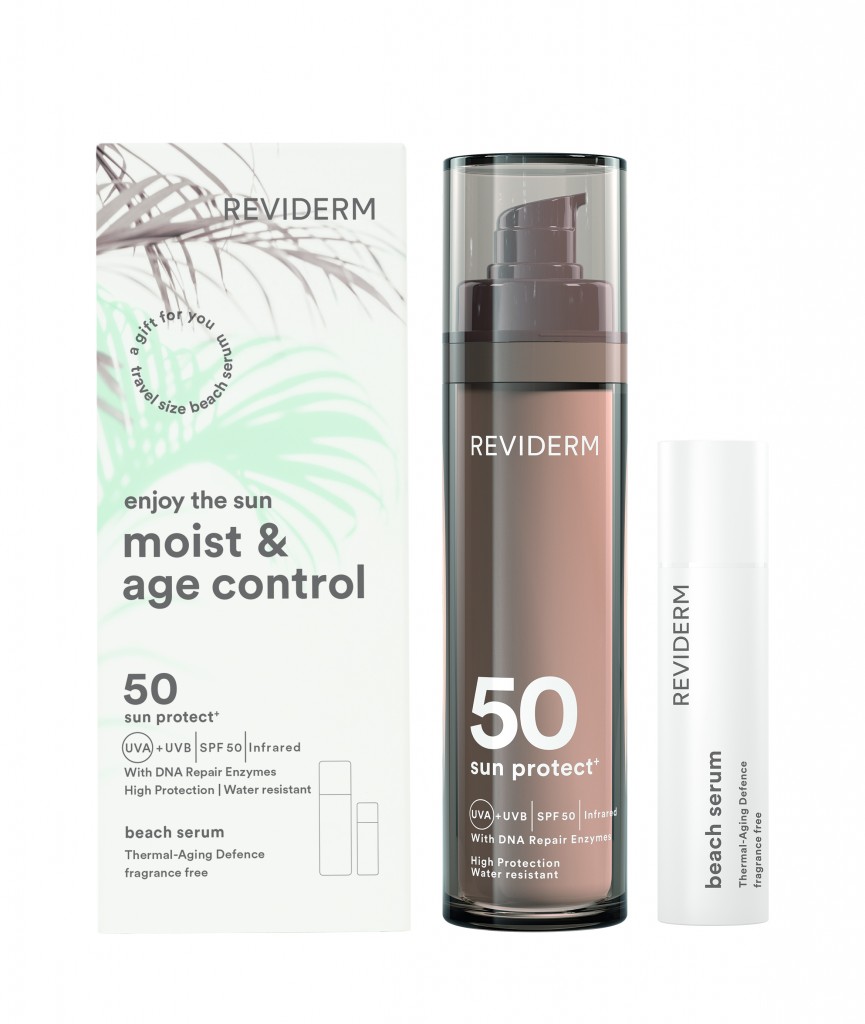 FACE SPF 50 HIGH-TECH
Sun care with cell protection against UV and infrared. With glow effect. The innovative sun protection formula with DNA repair enzyme, encapsulated in liposomes, provides protection against sun-induced skin aging. The multifunctional protection effectively preserves the skin against free radicals, UV-induced skin aging and prevents cell damage and dark spots. The lightweight texture with vitamin E and hyaluronic acid ensures an even and radiant complexion. Free from perfume, dyes, parabens, mineral oils and PPGs.
BEACH SERUM
Hydrating serum for during / after sunbathing. Triple-Moist Complex with hyaluronic acid and skin-identical NMFs protect the skin against moisture loss due to thermal stress. This gentle serum contains the Hydro boost complex:
Composed of 3 natural skin-identical moisturizing factors of hyaluronic acid and NMF with moisturizing and moisture-binding effect, protects against moisture loss from the skin.
Hyaluronic Acid
Sodium PCA
Sodium lactate
Free from perfume, emulsifiers, dyes.
AVAILABLE AS A SET FOR € 45,00
SKEYNDOR Sun Expertise
There are many products to protect the skin against UVA, UVB and IR. SKEYNDOR also has an extensive range of products that protect the skin against sun damage and photoaging. However, there is also a radiation that is less known, namely BLUE LIGHT. SKEYNDOR now launches two products that perfectly protect the skin against all these attacks.
PROTECTIVE CREAM SPF50 BLUE LIGHT TECHNOLOGY € 46,95 (75ml)
This is recommended if you have sensitive skin. It doesn't leave a white haze and it doesn't make your skin greasy. Ideal when you also spend a lot of time behind a computer or laptop.

Use on the face
Broad spectrum of protection; UVA, UVB, HEV and IR
Suitable for skin with a high risk of damage and hypersensitivity
Light texture
Water resistant
Fat-free and soft finish
PROTECTIVE FLUID SPF30 BLUE LIGHT TECHNOLOGY € 46,95 (200ml)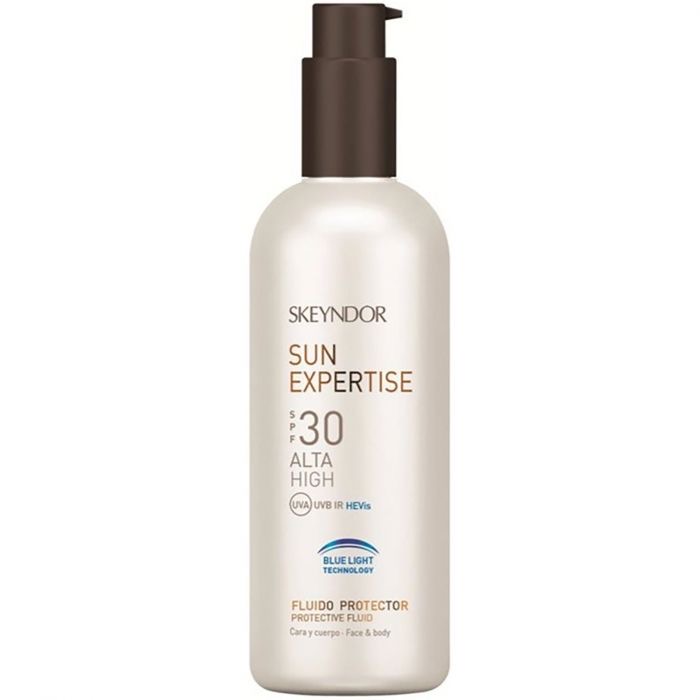 Use on the face and body
Fluid with high protection factor SPF 30
Broad spectrum of protection; UVA, UVB, HEV and IR
Suitable for all skin types and ages
Fluid texture
Water resistant
Fat-free finish
TEAM DR JOSEPH VITALIS SUN
TEAM DR JOSEPH is proud to introduce two new sun products; Advanced Protection Sun Cream SPF30 and Deep Restoring After Sun from Vitalis. These are the must-haves for the sunny months.
ADVANCED PROTECTION SUN CREAM SPF30 € 44,00 (250 ML)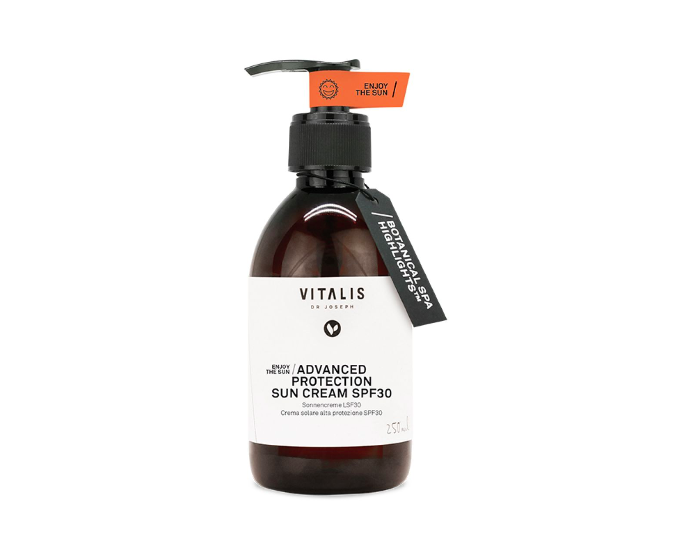 This sun cream contains innovative UVA and UVB filters, selective and active ingredients that provide reliable protection against premature skin aging and unwanted pigmentation. The collagen-protecting butterfly bush and the cell-protecting carrot oil, rich in provitamin A, help to bind free radicals and are antioxidant. Mallow and hyaluronic acid provide hydration and leave the skin velvety soft.


DEEP RESTORING AFTER SUN € 34,00 (250 ML)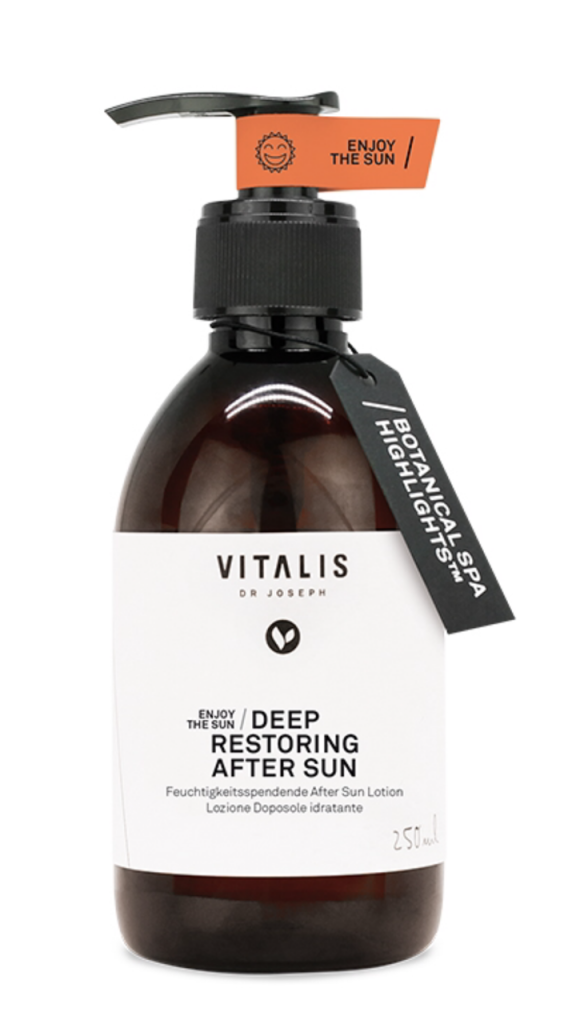 Especially after sunbathing, the skin needs extra attention and care. The
After sun, enriched with aloe vera and sea buckthorn, the skin provides intensive care and hydration after tanning. Selective ingredients and real chamomile and lavender have a calming effect and accelerate cell regeneration. Argan oil promotes the recovery and elasticity of the skin. Sea buckthorn oil, particularly rich in vitamins C, E and beta-carotene, promotes a long-lasting and healthy tan.
XO Frieda
This blog post contains products that I received.
0