Often we tend to take care of our hair only in the summer months because of the sun and the chlorine water. Also in the winter months it's very important to be extra sweet for your hair. The dry air from the central heating not only makes your skin dry, but also your hair. From the cold outside air your hair will become static, it will quickly fluff and split. Of course you wear that fancy hat and new scarf, but that will only make your hair more static. Fortunately, there are a few rescuers to keep your hair smooth and shiny the coming winter months.
Healthy hair during the winter months.
The right shampoo.
Use a soft shampoo that doesn't contain Sodium Lauryl Sulphate or Sodium Laureth Sulphate (SLS / SLES). This ingredient ensures that your shampoo will foam nice but isn't exactly good for your scalp and hair. It draws moisture from your skin and hair and that while we just want more moisture of course.
Wash your hair at most 3 times a week. Massage your scalp while you wash your hair, this ensures a better blood circulation. Don't rub your hair dry, but put a towel around your hair.  
The OGX Renewing Moroccan Argan Oil Shampoo I first bought in America and is free of harmful ingredients. The shampoo contains argan oil, which again contains a lot of vitamin E and makes your hair strong and silky soft. A nice shampoo for dyed and dry hair because it restores the moisture balance and gives your hair a healthy shine.
Intensive conditioner.
We women are a star in making our hair dry and fragile because of the dyeing and styling. That's why it's important to take care of your hair with a conditioner after every wash. It's even better to use a more intensive conditioner 1x in the week.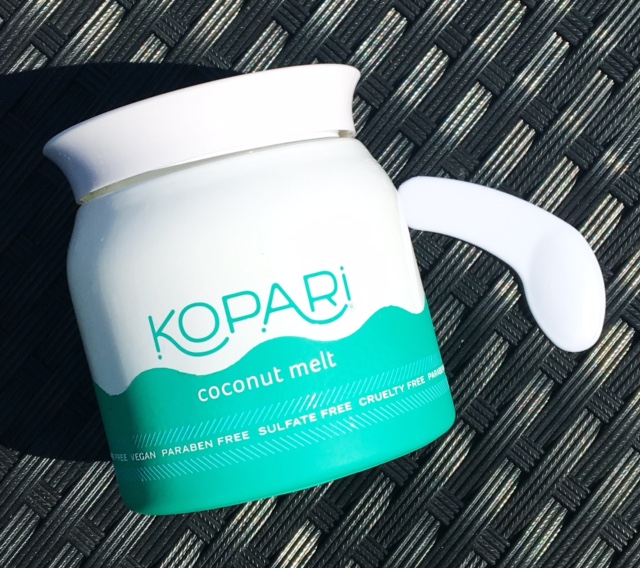 Kopari Coconut Melt is a great product to take care of your hair. You can read my review here. I apply the coconut oil once a week on dry hair from root to tip. I wrap my hair in a towel and let it sit for 40 minutes (sleeping a night with it is even better). Then I wash my hair twice with shampoo. The result is super smooth and shiny hair.
Anti-Static.
The best thing you can do against static hair is to protect your hair with a serum and use the right brush. When you brush your hair in the cold winter months make sure that it is not a plastic brush, plastic only makes your hair more static.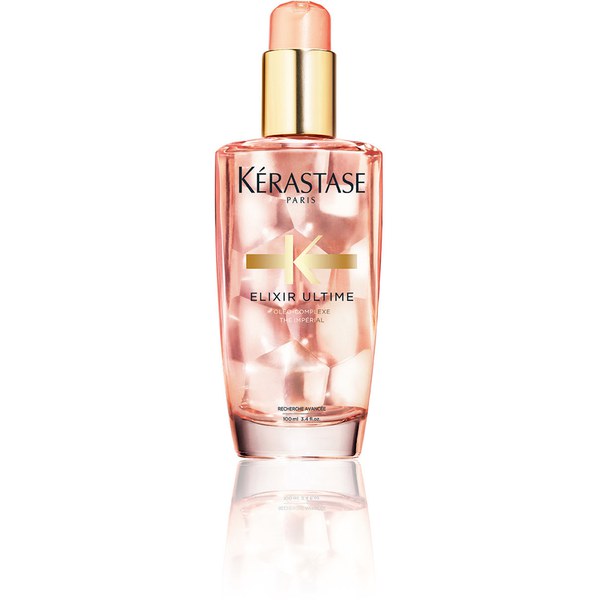 I've been using the Elixirs from Kérastase for years, they nourish my hair and smell wonderful. I use the Elixir specially for colored hair, it keeps the color beautiful, gives a lot of shine and the oils feed the hair deeply. I use the Elixir as a finishing touch against the fluff and for the gloss, but can also be used for blow drying as a heat protector. Now 20% discount at Lookfantastic.com on all Kérastase products + a Barrel Brush (also nice against static hair) when you spend approx. $ 40.00.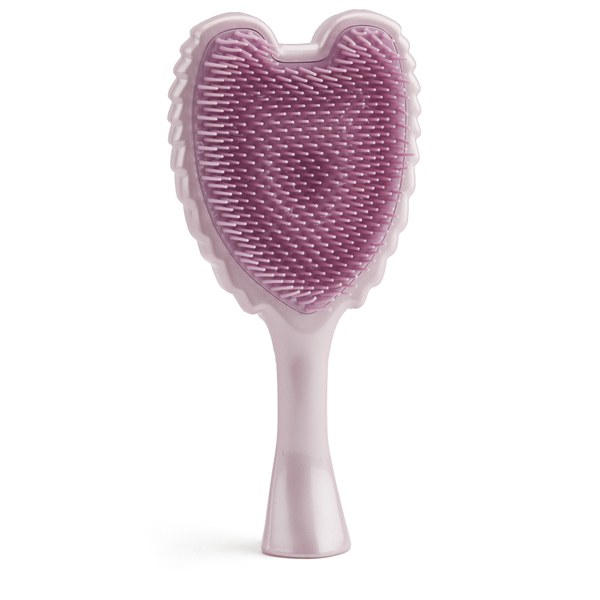 The Tangle Angel Brush is a brush with antistatic and antibacterial properties. Unruly hair becomes soft and supple again. The most stubborn tangles go out of your hair with this designer brush, designed by Celebrity and Royal Hairdresser Richard Ward. The brush is heat resistant and can therefore also be used during blow-drying, available in different colors.
Eating protein.
Adding a lot of protein to your diet prevents dull and fragile hair. Salmon is probably the best protein source, but other fatty fish such as mackerel and herring also provide the right food for your hair. If you are not a fish eater, eggs, cheese, poultry and lean red meat are also good sources of protein. Or how about in the morning hemp seed through your yogurt.
XO Frieda.
0