For all Beauty Addicts I made a small list of Beauty Trends that you will see a lot this year. I'm not very trend sensitive and I'm doing just that what makes me feel the most comfortable. But this year there are some trends that I personally really like and actually suit me. Lets check them out.
Beauty Trends 2017.
Draping.
Move over bronzer! Last year this trend actually slowly emerged, a revival of the bold cheek trend from the 70s. Draping is the spinoff of contouring, basically it's just contouring your face, but not with a bronzer, but with a blush. The result is softer and fresher, especially if you use a nice soft color blush. You follow the bone structure, in other words the drape of your face, with a blush. Air Blush by Marc Jacobs Beauty is specially designed to give your skin the proper draping effect. The powder pigments in this blush blend seamlessly into your complexion for a natural look.
Marc Jacobs Air Blush is available at Sephora.com in 5 different shades. 
Bold Lips.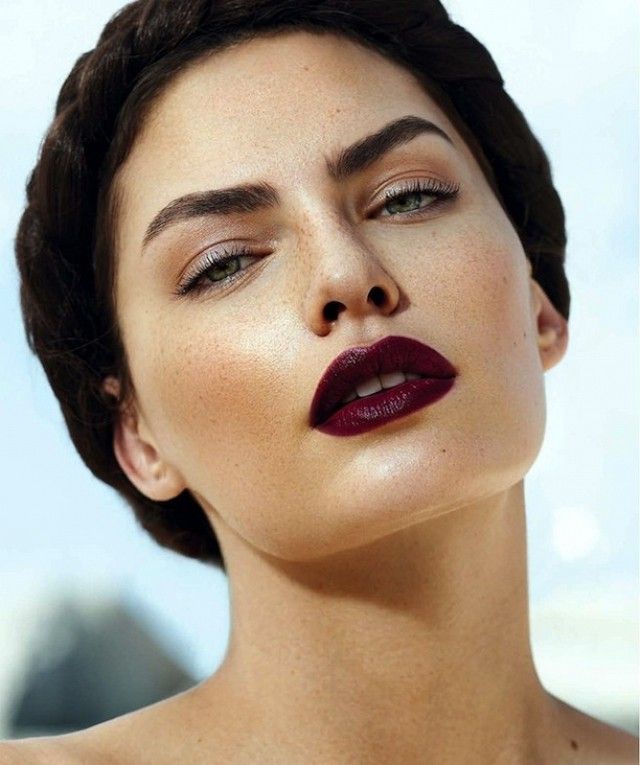 This one I really like. A bright strong color on your lips and the rest of your makeup natural. Especially the dark oxblood red color is the color of 2017. The color Diva by Mac is an oxblood red matte lipstick that has a very soft texture and remains beautiful up to 5 hours. This lipstick doesn't bleed into the fine lines, which is often the case with such a dark color.
Mac Diva Lipstick is available at Douglas.nl. 
Bleached Blonde Hair.
A 2017 Beauty Trend just for me. I bleach my dark hair for years. The number of celebs that hangs her dark hair in bleach this year is almost impossible to count. The trend is ice-blond, so that means super light blond hair. Of course it's pretty intense, but do it in stages and be very kind to your hair by taking care of it extra good. Use a lot of masks and serums before you make that hairdresser appointment, so you have a good protective layer on your hair.
My favorite hair care product specially for blonde hair is Revlon Nutri Color Creme 1002 Platinum, available at Beautybay.com.    
Chrome Nails.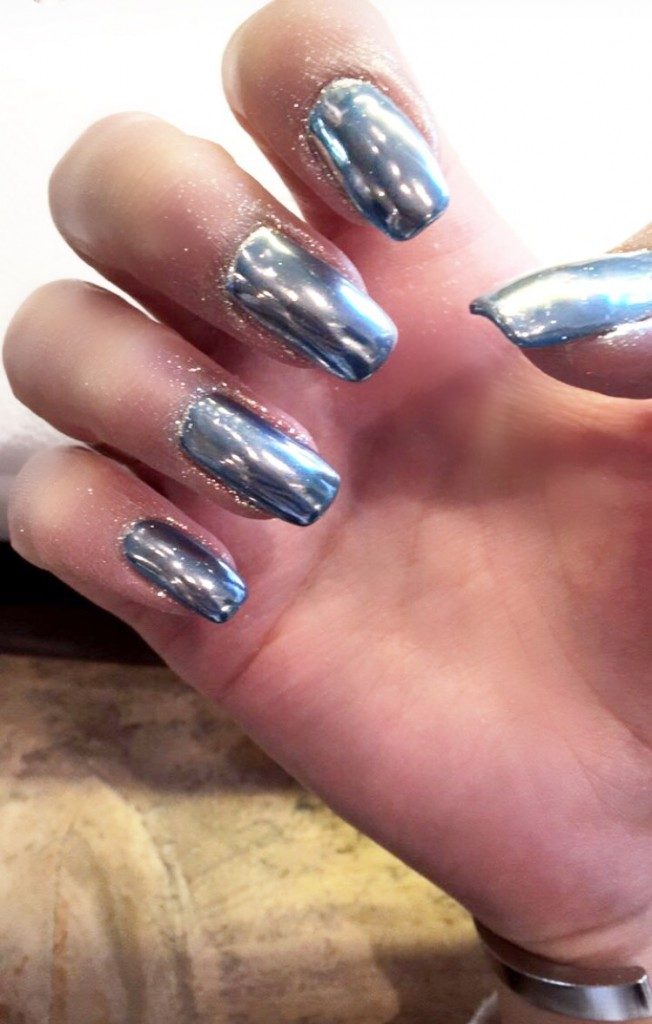 My Chrome Nails (you can still see the glitter in the picture, which completely go away after you wash your hands). I think it's super cool. Chrome nails or mirror nails are the biggest nail trend of 2017. The mirror effect began with the color silver, but basically you can get chrome nails in all colors. Rose gold is also a popular chrome color on the nails. If you don't want to go straight to a nail stylist you can now color your nails at home with a chrome effect.
Collistar Chrome Effect nail polish is available at Douglas.nl. In particular, the blue color "Take Me Away" has a nice chrome effect. 
Which Beauty Trend of 2017 suits you best? XO Frieda.
0