I love Korean Beauty products, Koreans take their skincare very seriously and their products are innovative and effective. The Too Cool For School brand uses hard-working formulas and all products come in an eye-candy packaging. Cleansing your skin is the most important part of your skincare and this Whipped Foam does that thoroughly.
Too Cool For School Egg-Zyme Whipped Foam.
This cleansing foam contains lysozyme, a skincare enzyme isolated from protein. Content 150ml.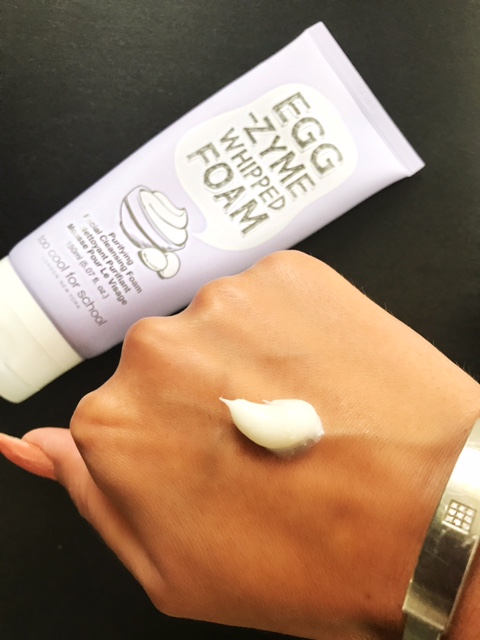 The formula feels like a rich cream and smells very clean like soap.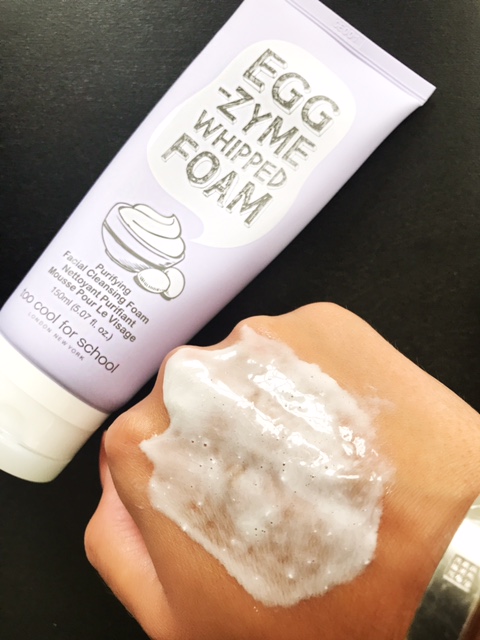 Smeared on my hand it looks like a thick cream, but when it comes into contact with water it's extremely foamy. Therefore, you only need a very tiny bit of product each time because it expands. The rich foam removes the skin of all makeup and dirt and keeps the skin in balance by hydrating it well.
Conclusion.
The first few times I used to much, you really need only a little bit. It's gigantic foaming and has the same effect as shaving foam when it comes into contact with water. My skin is clean and hydrated. All traces of makeup are removed, including mascara. To clean my skin thoroughly, I always use a cleanser 2x. This way all the remnants makeup are completely removed.
I think this is a nice brand, don't be fooled by the playful packaging because the products are seriously good, the brand has melted many beauty editors. I will review a sheet mask of this brand very soon, because you can't have enough sheet masks.
Too Cool For School Egg-Zyme Whipped Foam is available at Cult Beauty. 
Did you know this brand already? XO Frieda 
0