Kate Moss is een samenwerking met Rimmel aangegaan en heeft een aantal mooie lipsticks en een mascara mogen ontwerpen. Ik vind vooral haar matte lipsticks erg mooi en prettig aanvoelen op mijn lippen. De collectie van Kate Moss is behoorlijk populair, de kwaliteit is erg goed en het is betaalbaar. 
Rimmel Kate Moss Collection.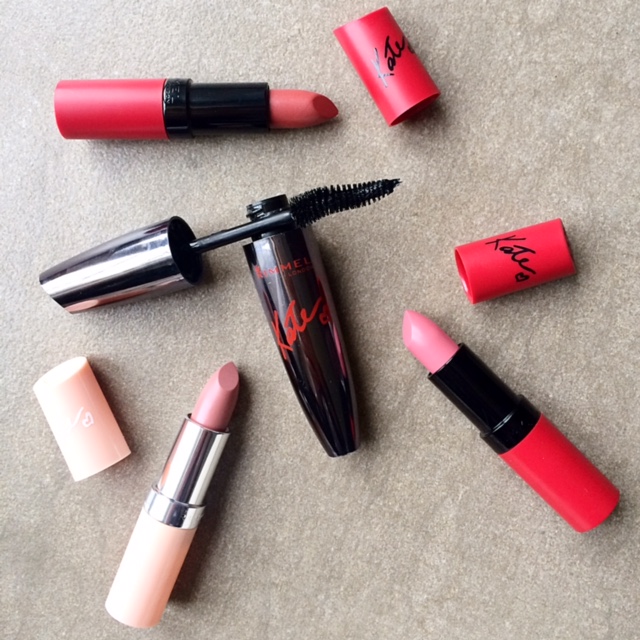 Ik heb uit de Lasting Finish Matte collectie 2 kleurtjes getest (rood omhulsel), en uit de Lasting Finish Nude 1 kleur. De Kate Mascara is de enige mascara die ze heeft ontworpen. 
Rimmel Kate Moss Lasting Finish Matte Lipsticks.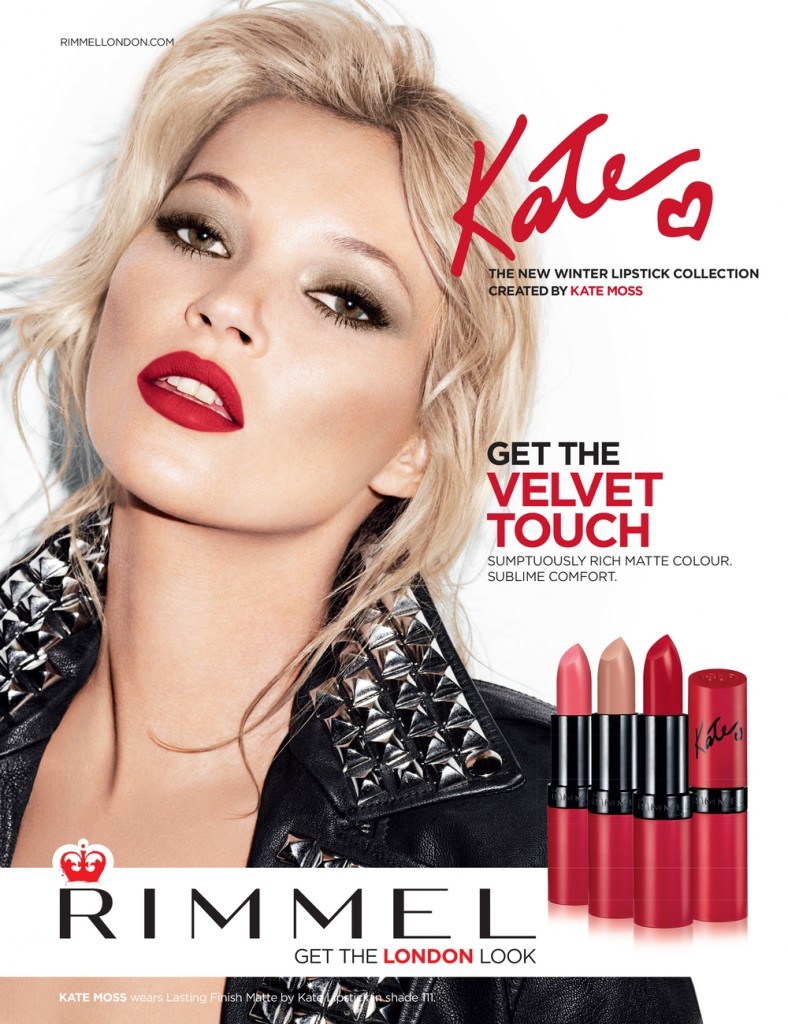 Deze matte lipstick is te koop bij Bol.com in 7 verschillende kleuren. Ze zijn mooi mat, maar niet zo extreem mat als bijvoorbeeld de Kat Von D Everlasting Liquid Lipstick, waarbij het verstandig is eerst een lippenbalsem te gebruiken anders voelen je lippen zo droog aan. Dat is bij deze matte lipsticks van Kate niet het geval, ze voelen juist heel comfortabel aan en smeren fluweelzacht over je lippen. De lipsticks zijn niet helemaal kiss-proof maar blijven wel erg lang zitten.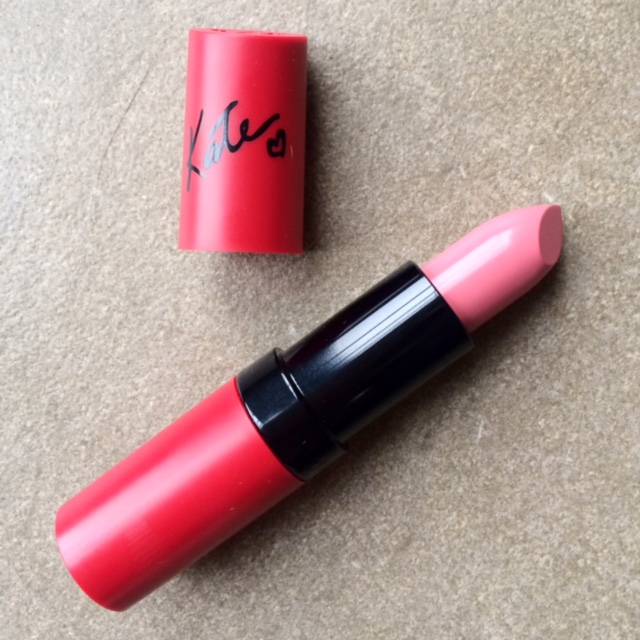 Ik begin meteen met mijn favoriet, nummer 101 Pink Rose. Dit is een zacht roze kleur die altijd kan. Omdat de lipstick zo mooi zacht van kleur is draag ik deze het vaakst.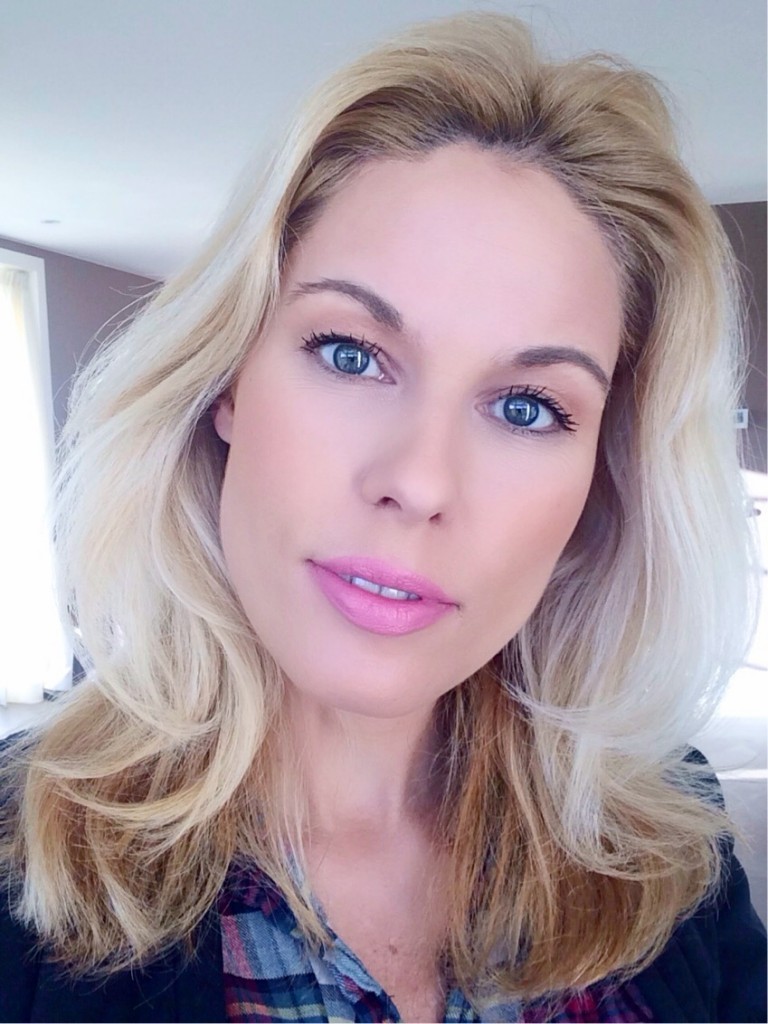 Rimmel Kate Moss Matte Lipstick 101 Pink Rose.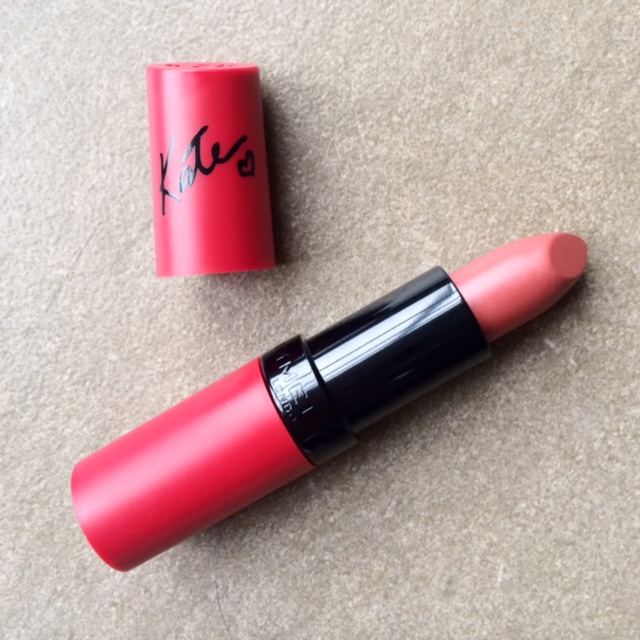 Dit is de kleur 105 Mauve Rose, een wat donkerder kleur rose.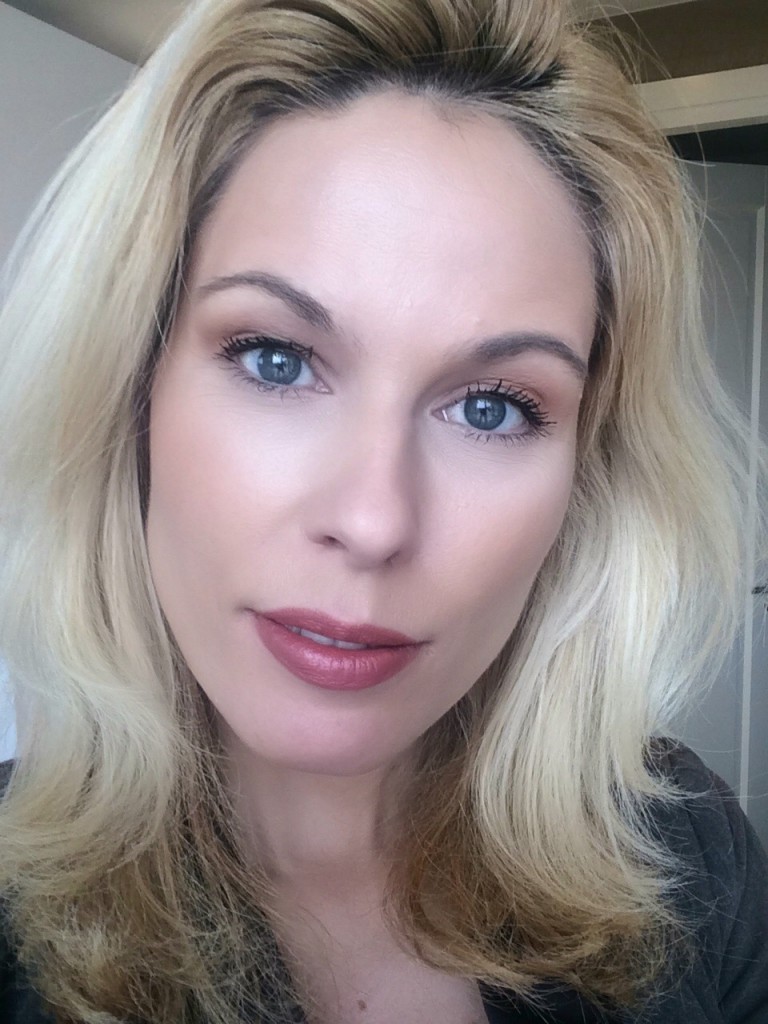 Op mijn lippen vind ik de kleur meer een combinatie van rood/bruin, maar wel mooi.
Rimmel Kate Moss Lasting Finish Nude Lipstick.
Deze nude lipstick is te koop bij Bol.com in 3 verschillende kleuren. Wat Kate Moss zelf zegt over de nude collectie: 'I want every girl to feel great in her own skin and find her perfect nude. Makeup is all about having fun and experimenting with both natural looks and red carpet glamour. But, for this collection, I really wanted to go back to basics.'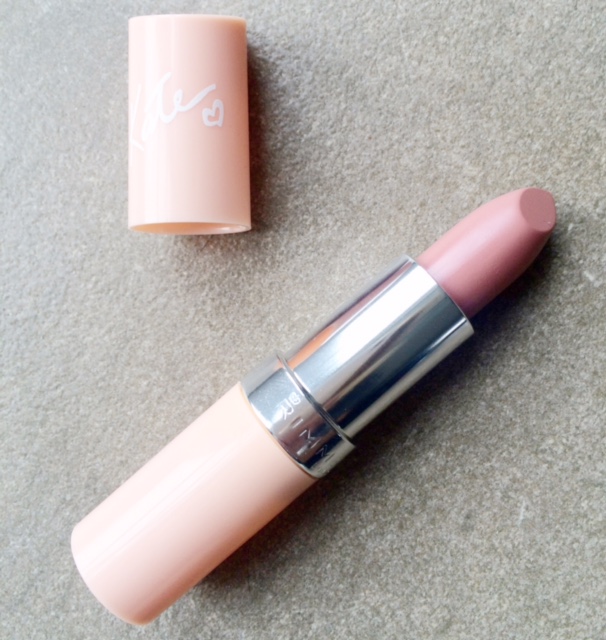 Dit is de donkerste nude kleur, kleur 45, van de 3 beschikbare kleuren. Ook de nude lipsticks hebben die romige structuur en zijn zacht en comfortabel op je lippen.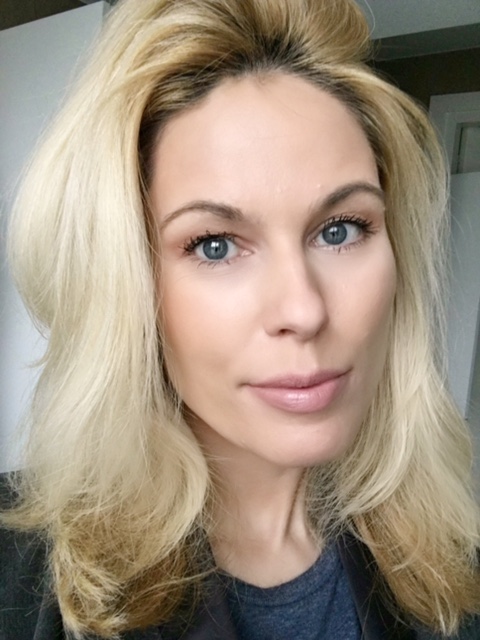 Normaal gesproken met ik niet zo'n fan van nude lipsticks, ik vind een vleugje kleur op mijn lippen mijn gezicht wat meer ophalen. Maar moet toegeven dat ik aangenaam verrast ben met deze nude kleur, wel even wennen voor mij maar ik vind hem zeker niet verkeerd. 
Rimmel Kate Moss Mascara.
De Kate Mascara is er in 4 verschillende kleuren en verkrijgbaar bij Bol.com. Ze zijn niet waterproof.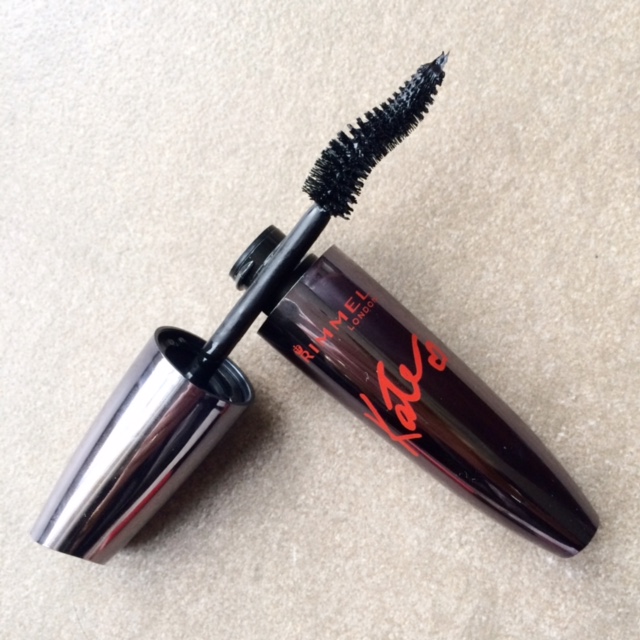 Ik gebruik altijd een zwarte mascara en dit is 004 Jet Black. Het borsteltje heeft een aparte vorm met de omschrijving "gebroken hart".  Met de brede kant van de borstel krijg je veel volume en met het puntje bereik je de kleinste wimperhaartjes. Op de foto met de nude lipstick draag ik deze mascara.  
Conclusie.
Ik ben gek op matte lipsticks en deze romige matte kleuren van Kate voelen heerlijk zacht aan, geven veel kleur af, drogen mijn lippen niet uit en de kleur blijft erg lang mooi zitten. Ze zijn niet helemaal mat, maar hebben een mooie fluweelzachte finish. De nude lipstick is even wennen maar ga ik zeker vaker op doen, voelt fijn aan op de lippen en oogt heel natuurlijk, prima basiskleur. De Kate Mascara is qua borsteltje even wennen maar geeft wel lekker veel volume en lengte aan je wimpers, geen klontjes en prima op te bouwen met 2 lagen. 
Tip: Bol.com heeft nu een Rimmel actie 2 + 2 gratis. Lipsticks kosten € 10,99 per stuk en de Kate Mascara kost € 13,99. 
Wat vind jij van de Kate Moss collecties? Let me know XO.
0