Last Wednesday I was at the launch of Sylvie's beauty mask in collaboration with Le Masque Switzerland, Sylvie's Gold Radiant Glow Face Mask. Sylvie Meis has been a huge fan of Le Masque Switzerland face masks for a while, resulting in a collaboration.
Together with Le Masque Switzerland, Sylvie has developed a Hydrating & Anti-Aging mask so everyone can get that beautiful glow that Sylvie is famous for. The masks of Le Masque Switzerland are made of bio-cellulose; a highly concentrated pulp of coconut juice soaked in nurturing ingredients.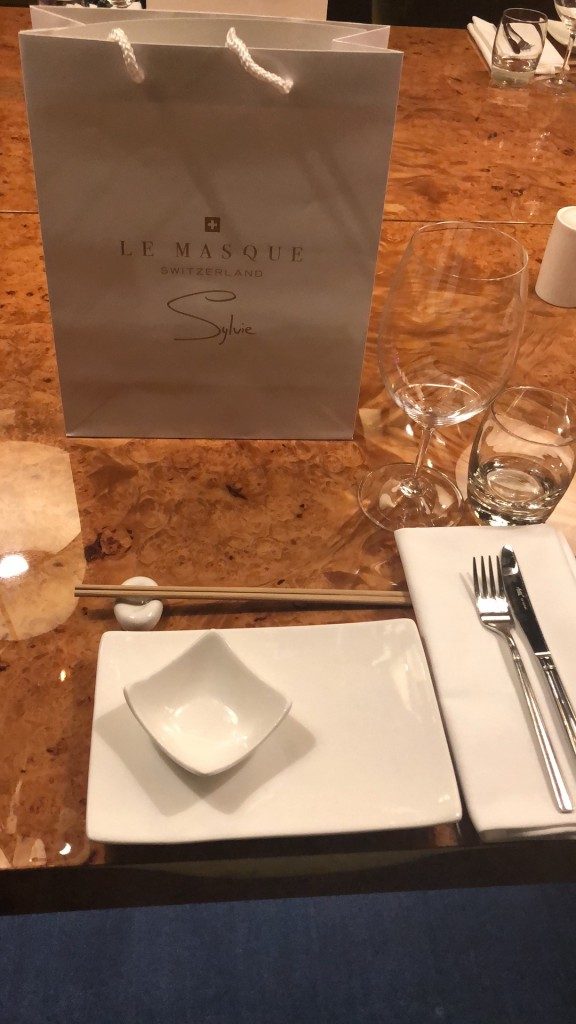 At MOMO Restaurant in Amsterdam while eating delicious food and drinking wine, Jeff Visser, Founder and Managing Director of Le Masque Switzerland explained to us all the different Le Masque masks. Then it was Sylvie Meis's turn, who enthusiastically told her that she uses a bio-cellulose mask twice a week.
About Bio-Cellulose.
Le Masque is made in Switzerland and has been on the market since March 2017. The Bio-Cellulose mask is 100% natural and made from fermented coconut water. The Bio-Cellulose is the carrier of the activating serum. This material can absorb up to 100 times its own weight of liquid. The revolutionary "second skin" material was originally designed for the treatment of medical wounds and burns. It ensures that the skin is closed and the serum doesn't evaporate. Science discovered the incredible benefits of this material for the care of the skin and combined it with powerful active serums. 
Over Le Masque Switzerland.
Le Masque is based in Switzerland and has a long history of expertise in skin care. They have developed a range of luxury Bio-Cellulose second face masks that improves your skin in just 20 minutes. In addition to the 5 facial masks, Le Masque Switzerland has also developed an eye, hair and foot mask.
Le Masque Switzerland x Sylvie Meis.
The power of gold.
The special ingredient is gold, which provides extra production of collagen in the skin. The pure gold in the mask stimulates cell renewal and provides a softer look and a lifted, tighter skin. In addition, the mask is very nourishing and moisturizing by ingredients such as avocado oil and specially selected antioxidants, minerals and vitamins.
How to use.
1. Cleanse and dry your face.
2. Remove one of the outer protective layers from the mask
3. Now remove the second protective layer.
4. Smooth the mask over the entire face.
5. Let it work for 20 minutes.
6. Remove the mask from your face and enjoy a hydrated and well-cared-for skin. Don't wash your face after treatment and don't use cream.
The masks by Le Masque Switzerland are available at ICI PARIS XL from €12,90.
This blog post contains products that I received. 
0