Quite honestly, I don't like deodorants for women at all, there's s often an irritating and dominant scent in it that's making things worse. Fragrance-free deodorants are better, but once I use a particular deodorant for a while a notice that after a while it no longer works so well, as a last resort I use the deodorant of my hubby but that's not ideal either. Since I've read many positive reviews about the deodorants of the American brands Lady Speed Stick and Secret I couldn't (as a huge America fan) stay behind to try these deodorants. Every year I come to America but these deodorants totally escaped my attention all these years, before we'll be back in America it's February so I decided to buy this deodorant online at Exclusive Scents.
Lady Speed Stick and Secret Deodorant.
There are several kinds of Lady Speed Stick and Secret deodorants in a stick or in a spray, I've tested a stick from both brands.
Lady Speed Stick Shower Fresh.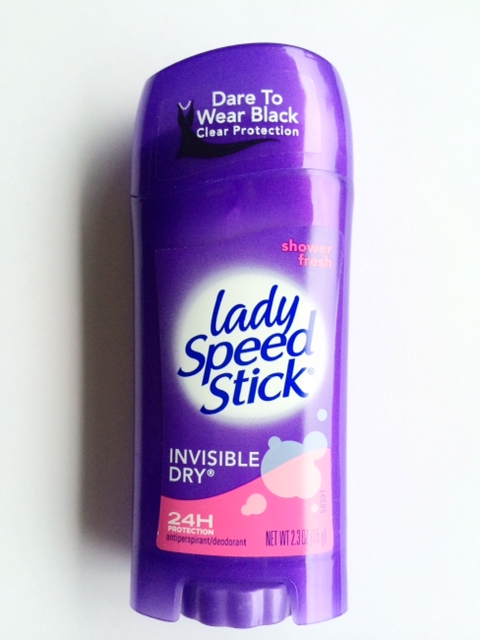 I've ordered the Lady Speed Stick in the scent Shower Fresh, this is happily not a dominant scent but a very soft, fresh and slightly sweet smell (like you just stepped out of the shower). The good thing about this deodorant is that it gives no white streaks on your clothes and absorbs quickly into the skin. The deodorant promises 24-hour protection against sweating.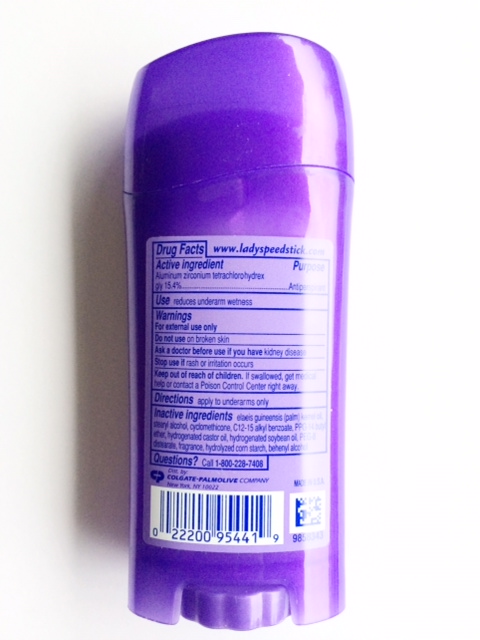 Unlike other deodorants that often only take the smell of sweat away, the Lady Speed Stick also fights against transpiration. This stick contains namely 15.4% of the ingredient Aluminum zirconium tetrachlorohydrex gly, this is an ingredient that's active against excessive sweat production, it sees to it that the sweat glands pinched closed so that there's no perspiration.
There are rumors that this ingredient can be linked to breast cancer because in this way the toxins can pile up in your body, but don't let it scare you, there's never any evidence been provided, you don't sweat only under your armpits and these toxins can also leave your body at other places (and goes mainly through the liver and kidneys). Make a choice for yourself whether you find it difficult or not, it's in almost all conventional deodorants only the percentage varies per deodorant and in these deodorants the percentage is high.
I like a stick very much, but again this is personal, you can turn this stick easily out the package and I find the texture just right, not too hard and not too soft.
Secret Invisible Solid Powder Fresh.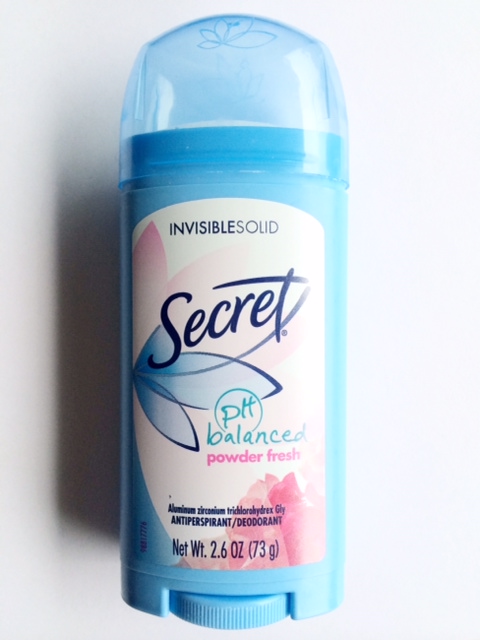 This deodorant smells really nice to baby soap and you turn this stick also out the package. The sticks are very similar, also this stick will not stain your clothes and protects a long time against perspiration and odors.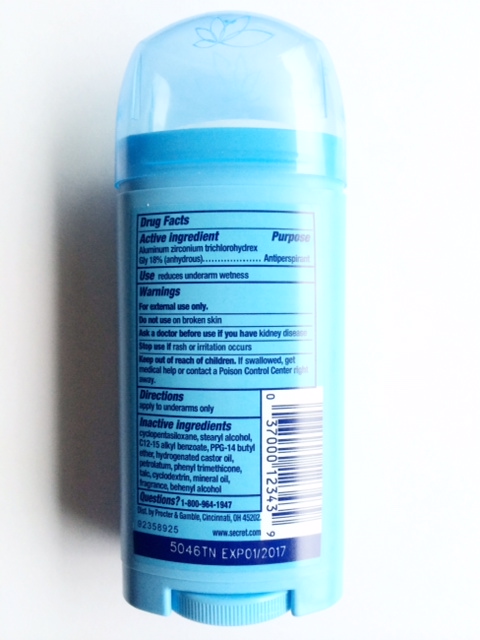 The Secret deodorant protects even better as it contains namely as much as 18% Aluminum zirconium tetrachlorohydrex gly.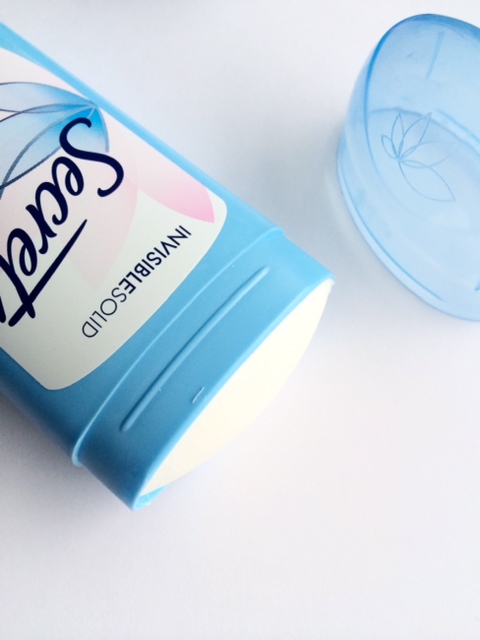 The structure of this stick is the same as that of Lady Speed Stick, providing enough product and absorbs quickly into the skin.
Conclusion.
Both sticks are incredibly fine, smell delicious and are economical in use. They don't last up to 24 hours but they certainly keep sweat stains and excessive sweating out the door. Based on the amount of Aluminum zirconium tetrachlorohydrex gly you would you say that the Secret deodorant works better but this difference is minimal. The most important thing is the smell, nothing worse than bad smells, both deodorants leave you smell fresh all day. The Lady Speed Stick is my favorite because it really smells delicious, but I switch them off so my armpits don't get used so quickly to a particular product.
Lady Speed Stick deodorant is available at Exclusive Scents for € 8,99 (65 gram).
Secret deodorant is available at Exclusive Scents for € 8,99 (73 gram).
Were you already familiar with this popular deodorants from America? Let me know XO.
4