A beautiful property of Aloe Vera that we all know is that it soothes and restores the skin after, for example, having been in the sun for too long. It is the best after sun for sunburnt skin and it is also completely natural. This healing ingredient takes the heat out of your skin and reduces redness. In addition, it gives your skin optimal hydration and your dry skin a boost. It is important to always use a good sunscreen, but sometimes it can surprise you and your skin is still burned. Fortunately, Dr Organic Aloe Vera is there to soothe and soften the skin.
In addition to treating skin that has had too many hours of sunshine, Aloe Vera is a hero ingredient packed with vitamins, minerals, enzymes and acids. This makes it suitable for every skin type. It is an impressive ingredient in skin care that has been used throughout history by many different cultures and has been hailed as a miracle cure.
Dr Organic Aloe Vera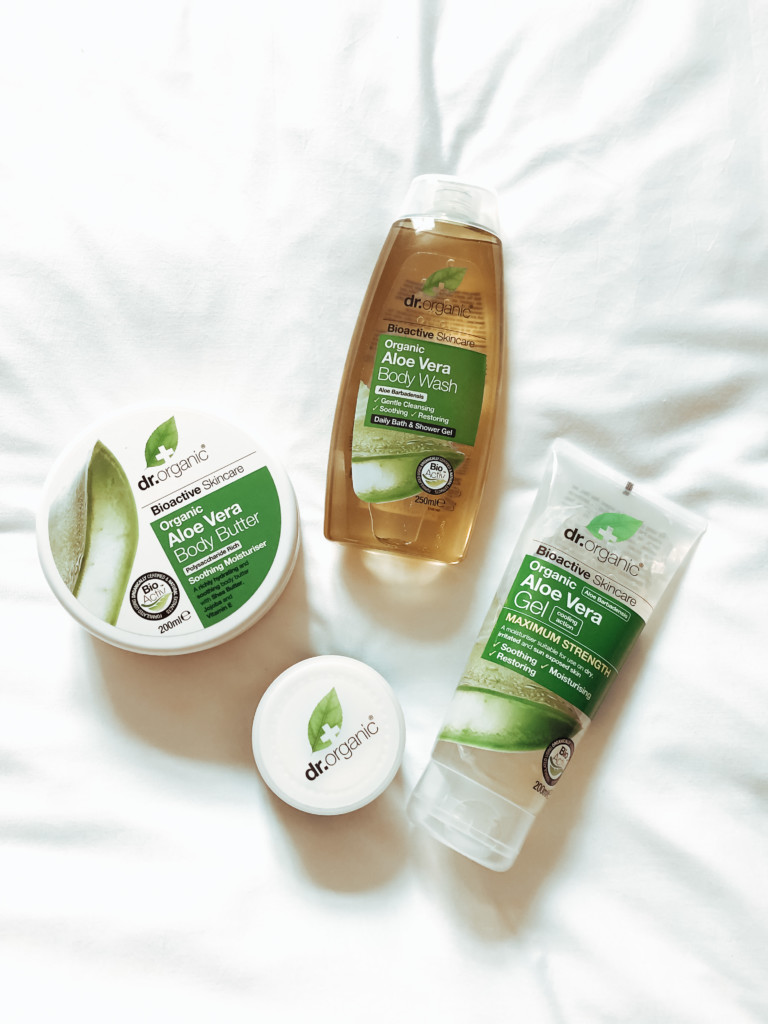 The Aloe vera line from Dr Organic includes a range of products: from deodorant, toothpaste and hair care to body butter, facial care and hand soap. With this, the Aloe vera line appeals to a wide group of consumers who are interested in green cosmetics.
Top in skin care
The Aloe Vera is a succulent plant with sturdy leaves that contain a transparent gel that is packed with good for the skin. The bioactives in the gel contain vitamins, minerals, amino acids and polysaccharides that help strengthen the skin barrier, stimulate collagen production and help reduce skin irritation. This makes it the perfect ingredient to provide relief, especially in case of sensitivity or redness due to sun exposure.
From Top to Toe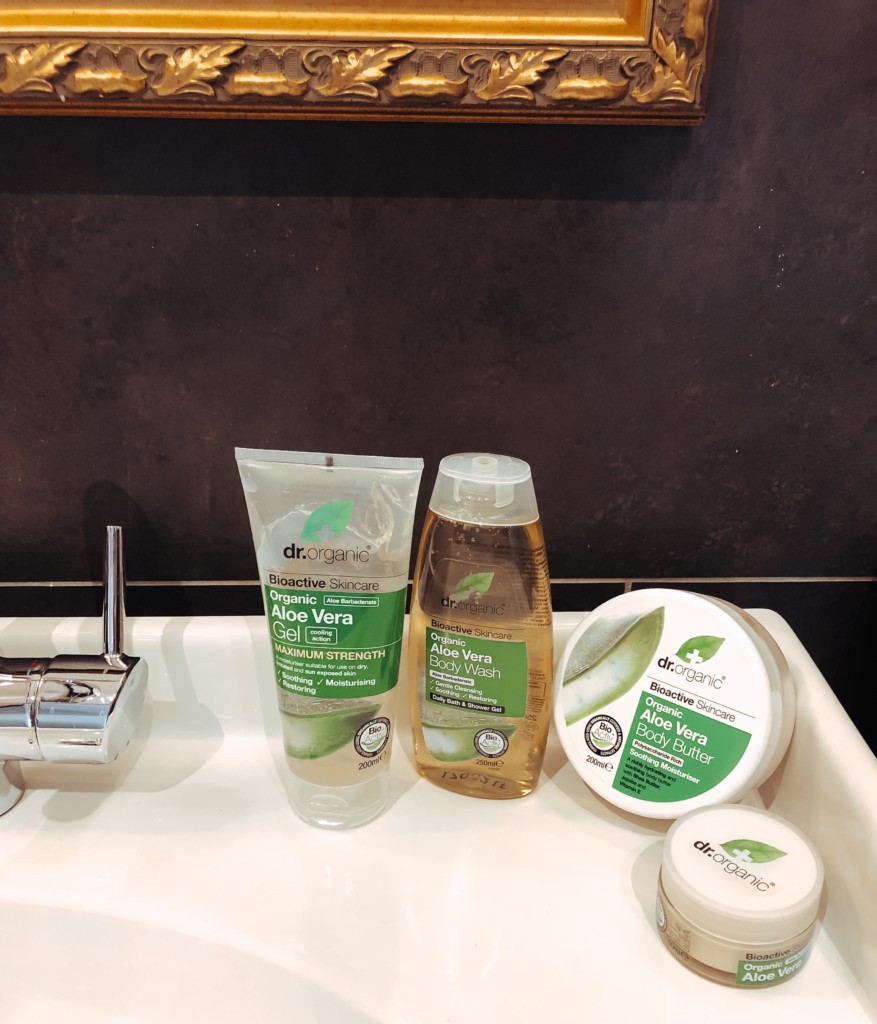 The wide range of Aloe vera products makes this line very versatile. For a refreshing shower, Aloe vera Shower Gel is ideal for both her and him. You protect the sensitive armpit skin against perspiration odor with the pleasant Aloe vera Deodorant. Sooth and protect dry lips with the soothing and moisturizing Aloe Vera Lip Balm with SPF15. The Aloe vera Gel cools and soothes the skin intensively after a day at the beach or a hot day in the city!
The scalp can also feel tight and sensitive in the summer due to the heat. The refreshing Aloe vera Shampoo gently cleanses and at the same time ensures that sand, salt and sun products disappear from the hair. The scalp feels fresh and supple and dull and dry hair gives way to shiny locks!
The complete Dr Organic Aloe vera line, available in the Benelux:
Aloe vera Soap € 4,99 (100gr)
Aloe vera Body Wash € 9,49 (250ml)
Aloe vera Deodorant € 8,99 (50ml)
Aloe vera Hand soap € 7,99 (250ml)
Aloe vera Shampoo € 9,49 (265ml)
Aloe vera Conditioner € 9,49 (265ml)
Aloe vera Face Wash € 10,49 (125ml)
Aloe vera Lipbalm € 4,.99 (5,7ml)
Aloe vera Crème € 11,49 (50ml)
Aloe vera Eye Gel € 13,49 (15ml)
Aloe vera Skin Lotion € 10,49 (200ml)
Aloe vera Body Butter € 12,99 (200ml)
Aloe vera Gel € 10,49 (200ml)
Aloe vera Gel Tea Tree/Cucumber) € 9,49 (200ml)
Aloe vera Toothpaste € 7.49 (100ml)
Aloe vera Mouthwash € 9,49 (500ml)
Dr Organic is available at Holland & Barrett and online at plein.nl and hollandandbarrett.nl. 
XO Frieda
This blog post contains products that I received.
0