The summer may officially last for only a month, often in the autumn we have nice and warm days with plenty of sunshine. Or what about the winter sports? Good sun protection is important throughout the year and the best way to prevent skin from aging. I've never suffered from any pigment spots in my face, even after 2 weeks of Florida, and that's really due to good sun protection.
Today a review on a very nice and useful product to protect your skin from UV rays at all times, the Coola Makeup Setting Spray SPF 30. Most foundations that I use contain spf, but when your day cream or makeup doesn't contain spf, this spray is a musthave.
Coola is an American brand with all kinds of different products to give your skin the best protection in the sun. A company with passionate people who find it important to create healthy sun protection that everyone wants to wear. With healthy I mean that Coola works as much as possible with natural and organic ingredients that protect your skin. Coola claims that 70% of their formulas consist of organic ingredients.
Coola Makeup Setting Spray SPF 30.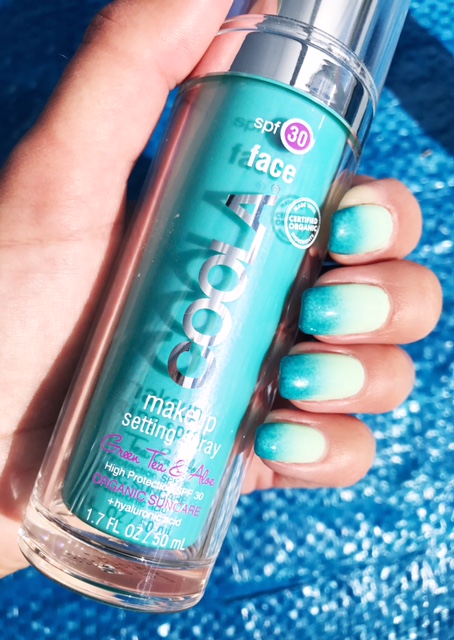 Coola has packed the setting spray in a beautiful bottle of 50ml.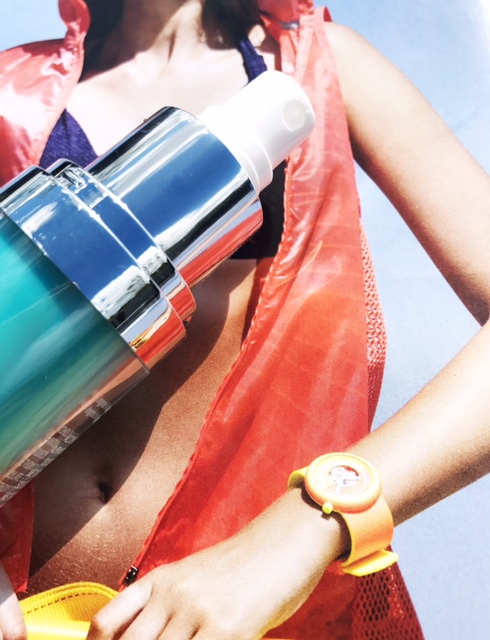 Shake well before use and spray generous over your face. Allow it to dry for half a minute. In addition to the spf, the setting spray also contains cucumber and aloe vera extracts to calm and renew the skin, as well as hyaluronic acid so that your skin stays well hydrated.
Conclusion.
We all know a makeup setting spray, making your makeup stay beautiful for a long time. A makeup setting spray with SPF 30 is new and, in my opinion, a perfect combination. If you really want to optimally protect your skin from the sun you need to reapply a sunscreen every few hours and with this spay that's super easy to do. It also works well as a makeup setting spray and gives a beautiful matte finish. I'm making my combination skin happy, cause usually sunscreen gives a bit of a greasy skin and with this product I don't have that problem. 
What you need to know is that there's alcohol in it. When spraying it's wise to close your eyes (as with every setting spray or spray sunscreen of course) or it will sting. Why alcohol do you think? Alcohol in skincare doesn't necessarily have to be bad if the formula is correct. When it's part of a well formulated skincare product, it can be an advantage, for example, diluting the solution, increasing penetration into the skin and ultimately its efficacy.
The Coola Makeup Setting Spray SPF 30 is available at Beautybay.com.
How do you prefer to protect your face from the sun? Let me know, XO Frieda.
0