Are you already counting down to Christmas now that it's cold and wet outside? Even though it's only October and your favorite thing about Christmas is Christmas dinner, I don't want to withhold the following Christmas gift sets from you.
POLAAR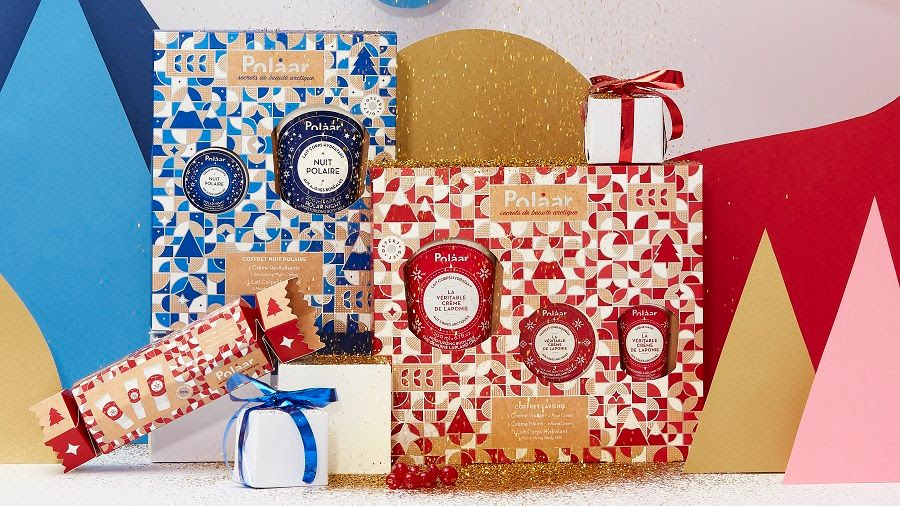 A brand that is ideally suited to the cold winter months is Polaar. It is therefore not surprising that Polaar introduces beautiful limited edition sets every year that immediately brings you into winter, festive atmospheres.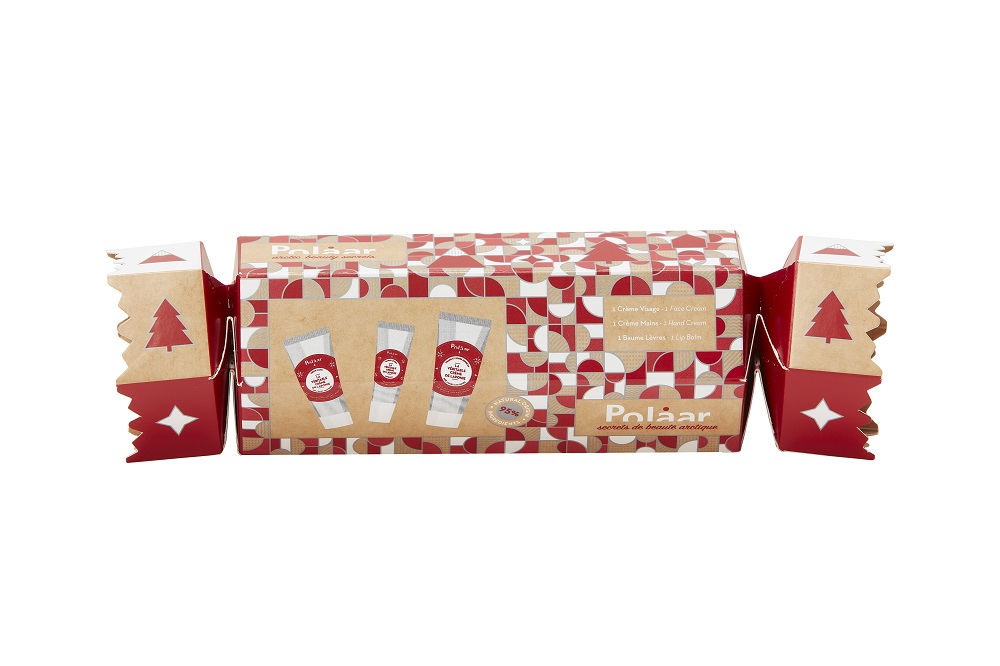 For example, Polaar is introducing this year the festive Genuine Lapland Cracker (€ 14.95) contains the nourishing bestsellers from the Genuine Lapland Line: Genuine Lapland SOS Crème (25ml), the Genuine Lapland Lipbalm (10ml), the Genuine Lapland Hand Cream (25ml).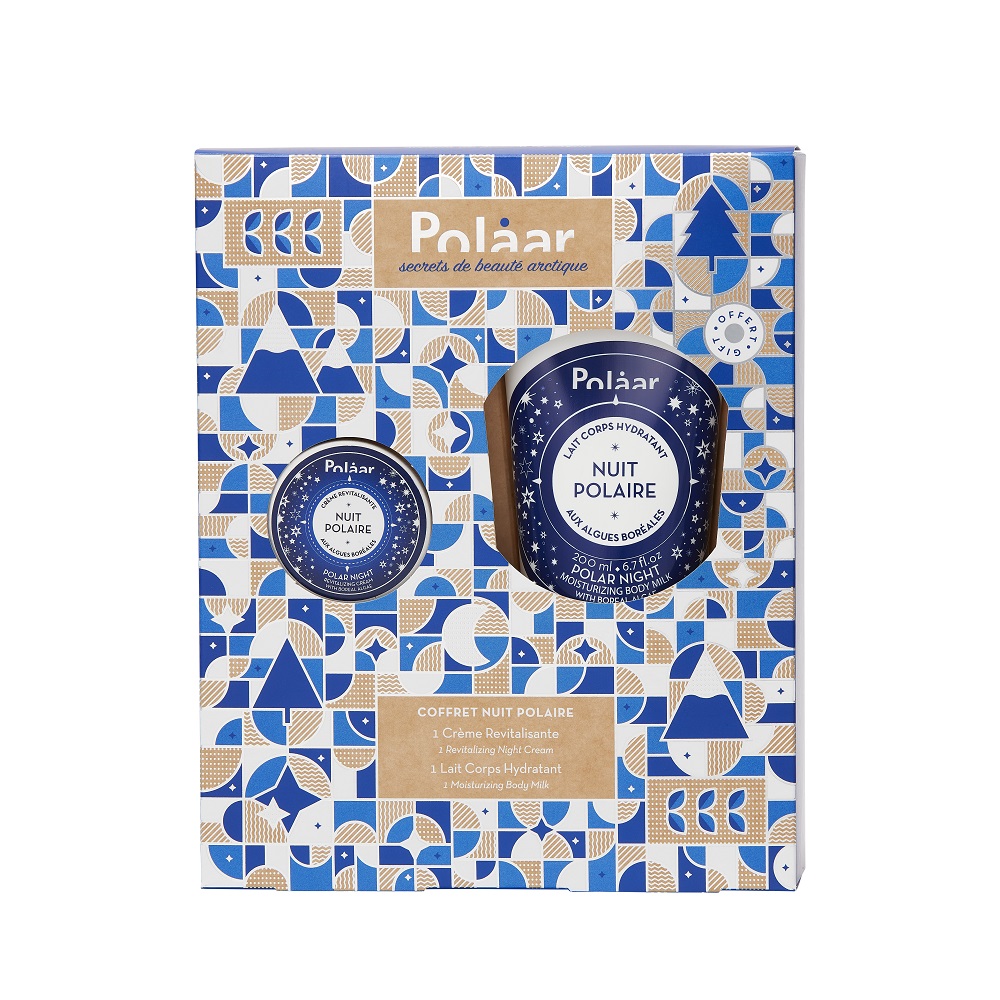 Polar Night Coffret (€ 44.99) is a wonderful discount set containing the Polar Night night cream (50 ml) and a free Polar Night Body Milk.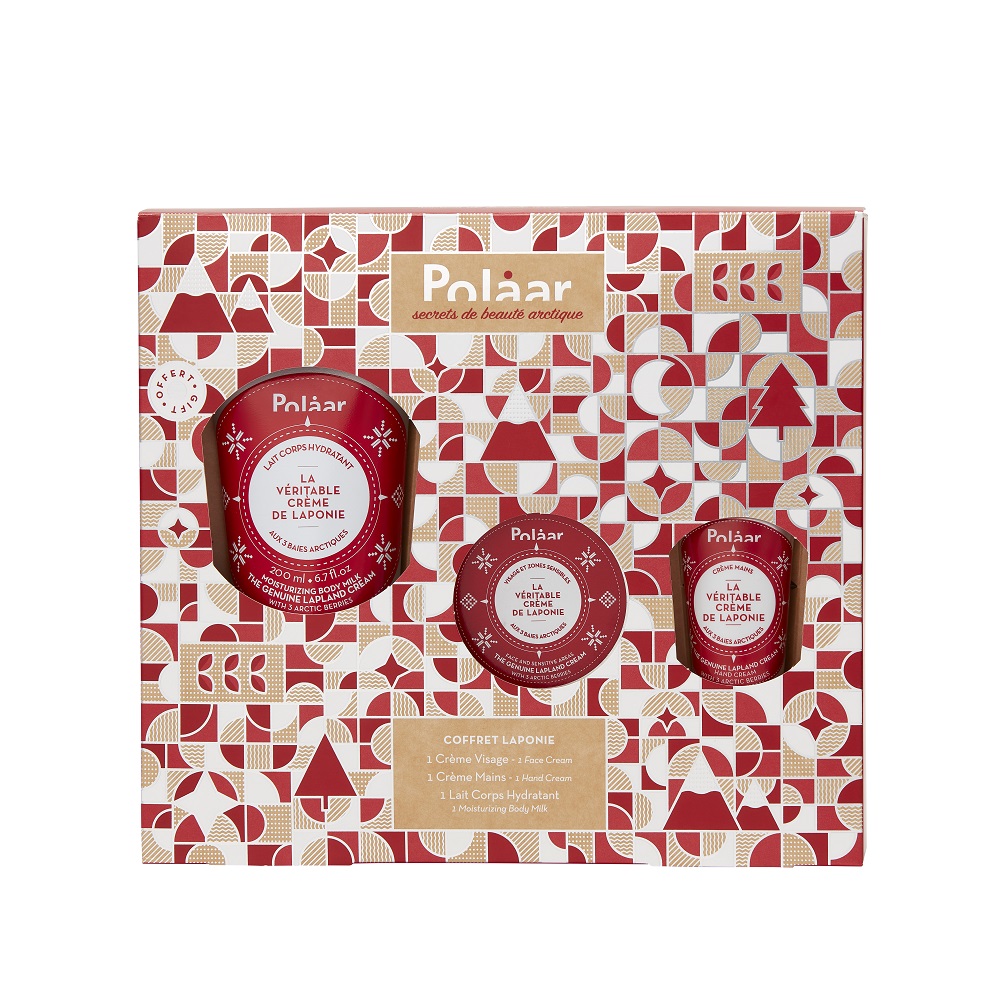 The Genuine Lapland Coffret (€ 44.99) is a beautiful discount set containing the Lapland Body Balm (200ml), Lapland face cream (50ml) and a Lapland Hand Cream (50ml).
TWEEZERMAN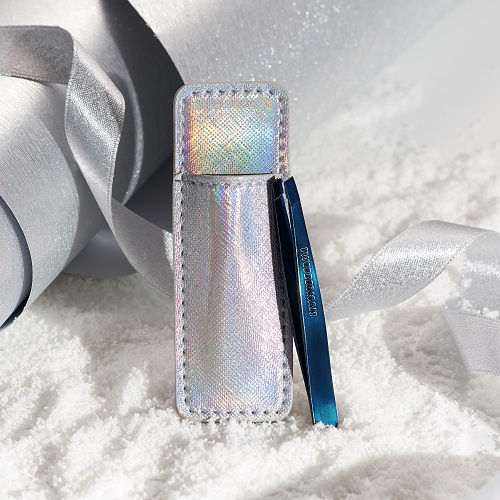 The Midnight Cheers Mini Slant Tweezer (€ 17.95) with a shiny cover is the perfect pair of tweezers to shape your eyebrows.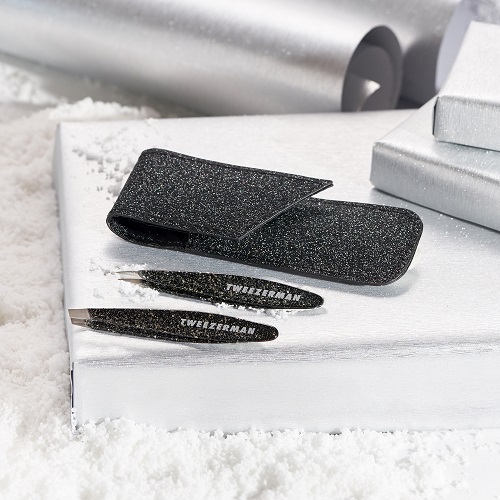 The Anniversary Mini Slant & Point Tweezers (€ 34.95) has been specially developed for Tweezerman's 40th anniversary. Not only should your make-up shine during the holidays, but also your tools have a beautiful glitter look.
The Midnight Cheers Brow & Lash Set (€ 42.95) contains an eyelash curler to give the lashes a perfect curl and a Slant Tweezer to shape your eyebrows.
TEAOLOGY
Teaology has put together four beautiful gift sets in a nice package with lots of glitter. The box is perfect to give as a present during Christmas.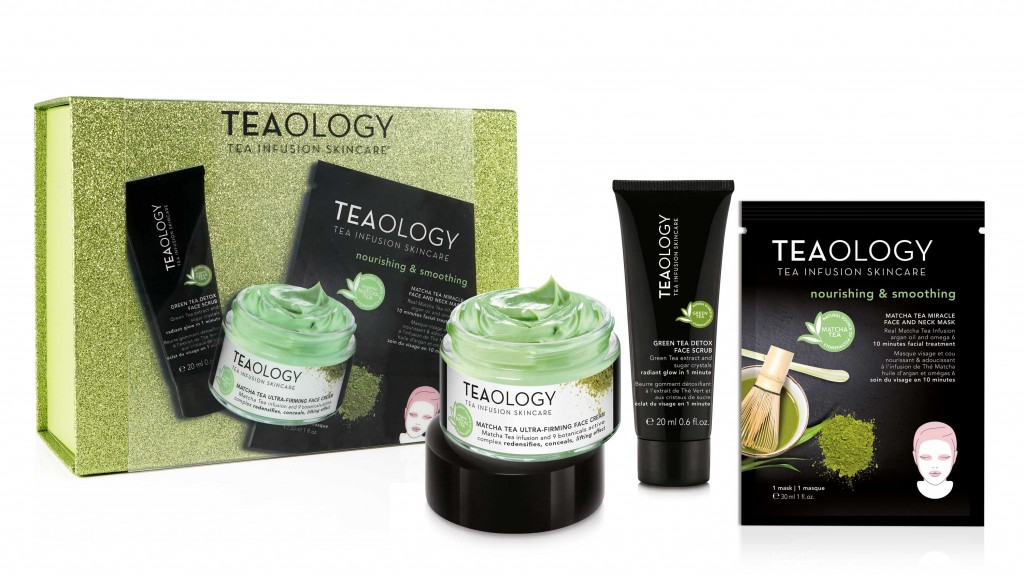 The Hydrating & Nourishing Beauty Routine set (€ 48.95) contains a Matcha Tea Ultra-Firming Cream, a free Green Tea Detox Face Scrub and a free Matcha Tea Miracle Face and Neck Mask.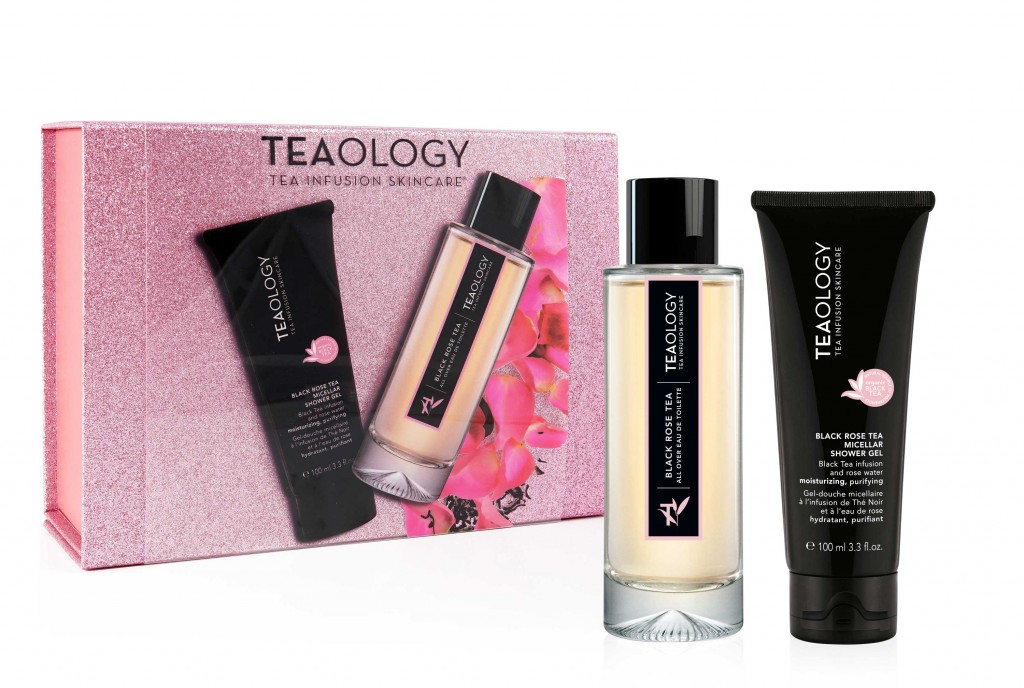 The Black Rose Tea Gift Box (€ 38.95) contains a Black Rose Tea Eau de Toilette with a matching Black Rose Tea Micellar Showe Gel for free.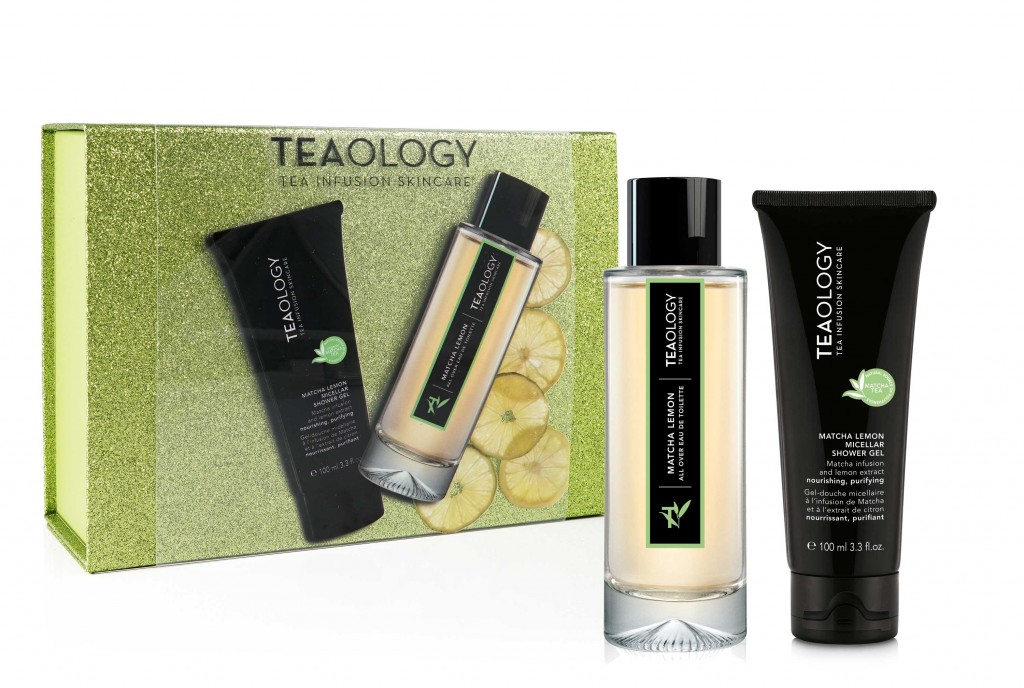 The Matcha Lemon Gift Box (€ 38.95) from Teaology contains a fresh Matcha Lemon Eau de Toilette and a free matching Matcha Lemon Micellar Shower Gel.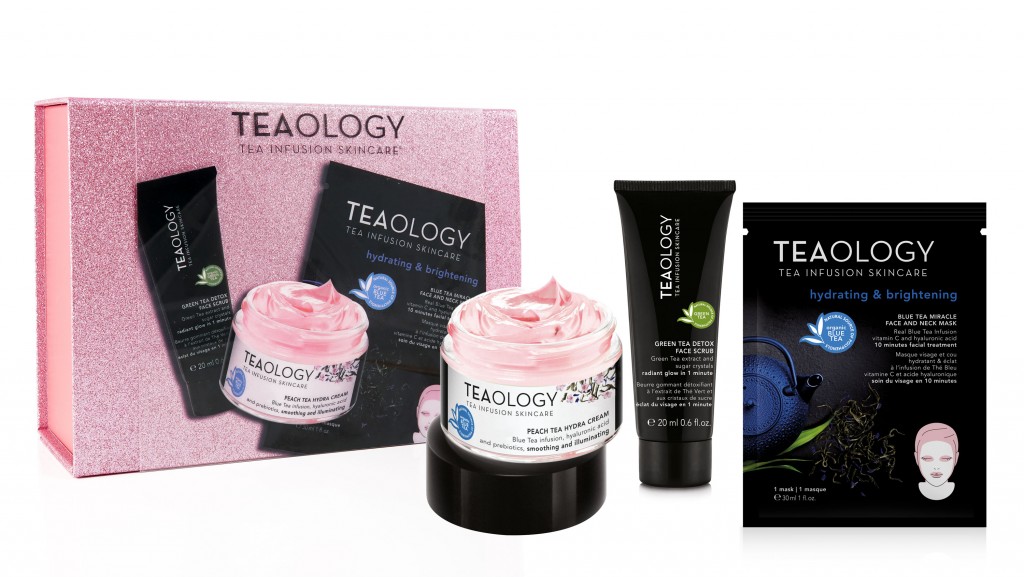 The Hydrating & Glowing Beauty Routine set (€ 43.95) contains a Peach Tea Hydra Cream, a free Green Tea Detox Face Scrub and a free Blue Tea Miracle Face and Neck Mask.
Patchology
Patchology masks are super nice to give as a gift, especially now that they are available in nice sets.
The Mistle Toes foot kit (€ 22, -) is a limited edition set containing two treatments for your feet, a Poshpeel pedicure that makes the feet feel super soft and a Best Foot Forward soothing and caring mask.
The Best in Snow kit (€ 20, -) is a limited edition mask set for the hands and feet. It includes the Perfect Ten mask. This self-heating hand and cuticle mask is full of nutrients and provides everything needed to keep your hands feeling great. The Best Foot Forward mask has been added to the set for the feet. 
For the eyes there is the Merry & Bright Glitter Eye Gel set (€ 15, -) This limited edition set contains 3 pairs of blue glittering Restoring Night Eye Gels and 3 pairs of gold glittering Illuminating Eye Gels.
Deborah Milano
Deborah Milano has two different mascara sets for this winter. Both sets are nicely packaged in a reusable tin box.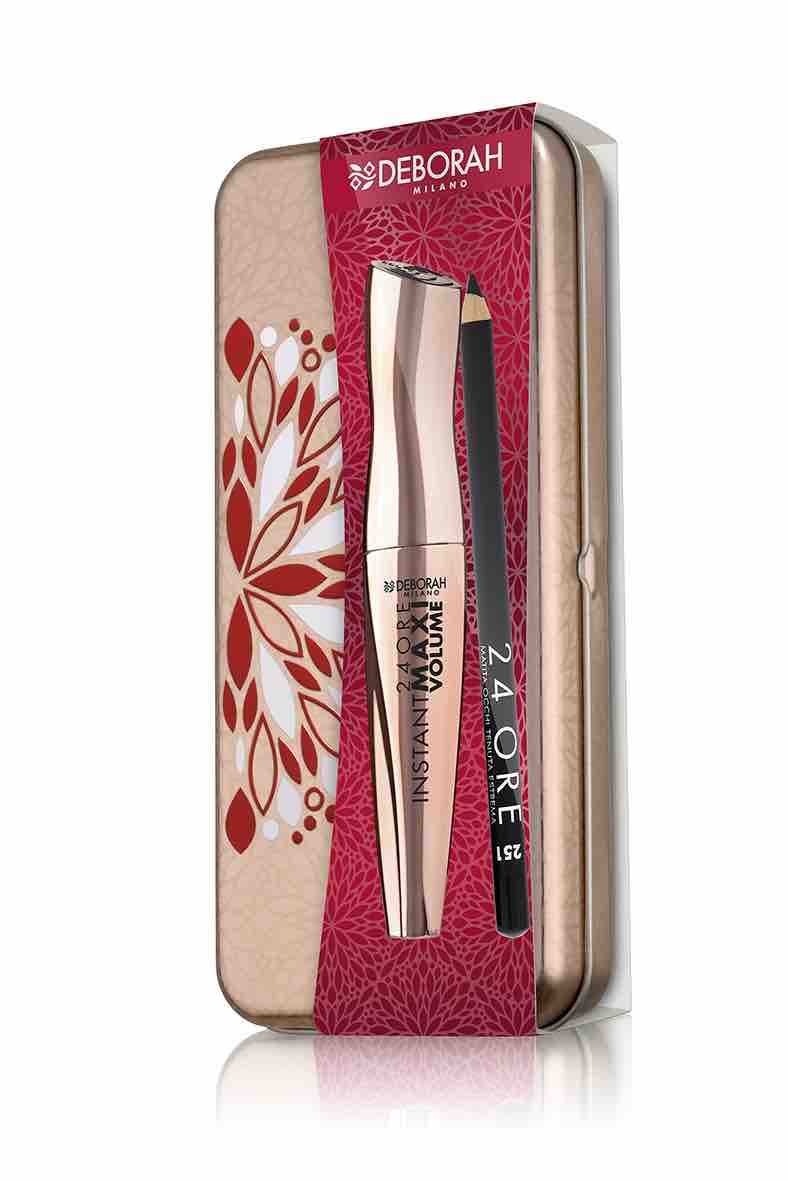 The Deborah Instant Maxi Volume mascara set (€ 11.95) consists of the Instant Maxi Volume mascara and the 24 Ore eye pencil.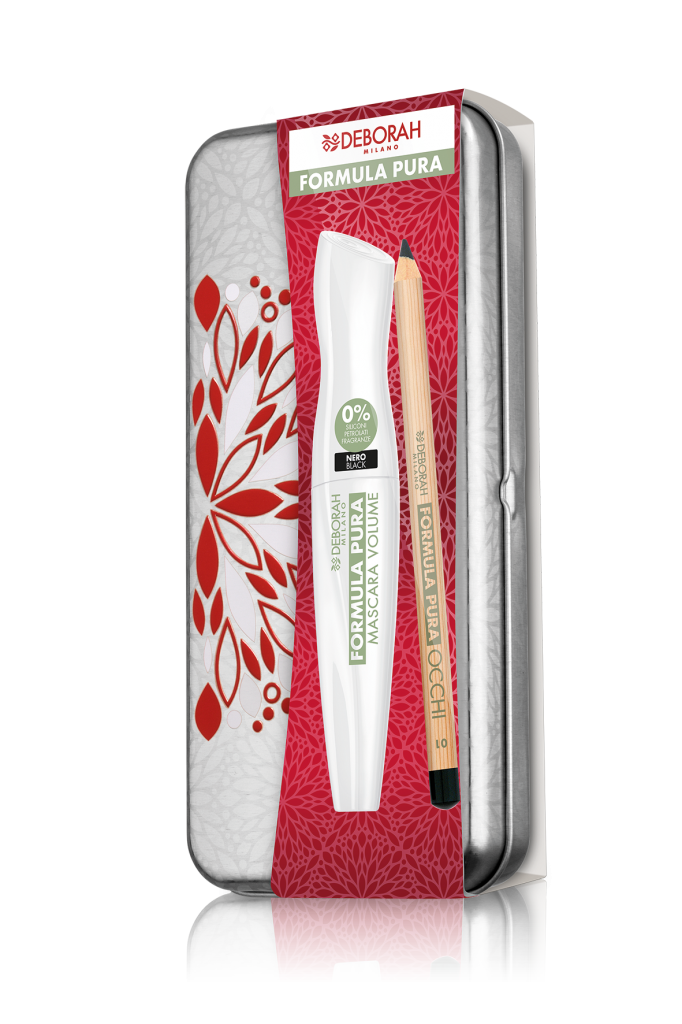 The Deborah Milano Formula Pura set (€ 14.95) contains the Formula Pura Volume Mascara and a Formula Pura eye pencil. 
Ecooking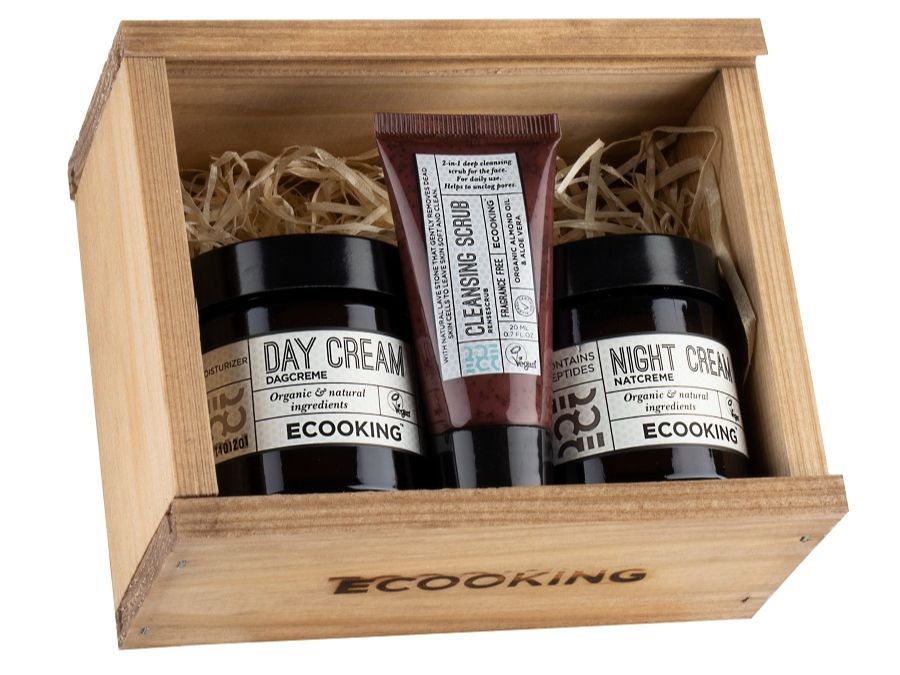 The limited edition Day & Night Kit (€ 40, -) from Ecooking offers the perfect basis for daily facial care. This kit is extremely affordable because the kit consists of the Ecooking Day Cream and you get a full-size Ecooking Night Cream and a 20ml Cleansing Scrub as a gift.
Ecooking's Day Cream is a nourishing day cream with buckthorn and sage. The Ecooking day cream moisturizes and supports the skin in the production of collagen and elastin and thus prevents skin aging.
Ecooking's Night Cream is a nourishing night cream. Fine lines are reduced, natural collagen production is stimulated and it prevents skin aging.
Ecooking Cleansing Scrub is a gentle and very efficient 2-in-1 cleansing scrub based on natural and organic ingredients. It combines deep cleansing of the skin with the removal of dead skin cells. The skin looks and feels clean, smooth and soft. In addition, a well-cleansed skin without dead skin cells absorbs your other care products better, making them more effective. This cleansing scrub is so mild that it can even be used twice a day and contains carefully selected ingredients.
The gift sets will soon be available at Lookfantastic.com.
XO Frieda
0