Een groot succes in Amerika en nu ook verkrijgbaar in Nederland, de Clinique Even Better Clinical Serum Foundation. Een tijdje geleden was ik aanwezig bij het virtual event van deze nieuwe foundation van Clinique, verkrijgbaar in maar liefst 42 tinten en 100% parfumvrij. Deze foundation is tegelijk een skincare product dat je huid op de lange termijn verbeterd met 3 serum technologieën. 
Even Better™ Clinical Serum Foundation SPF 20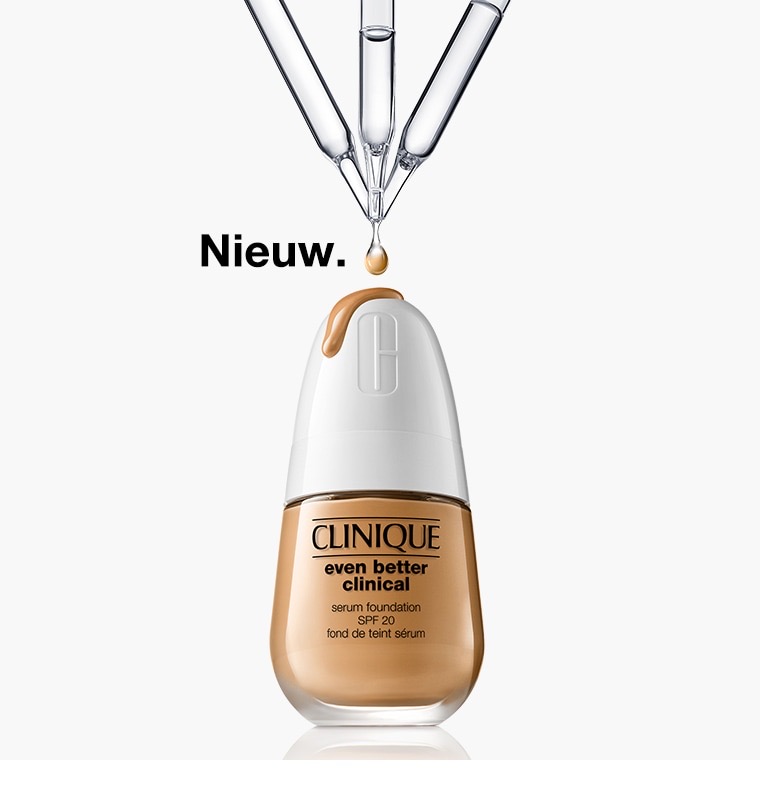 Clinique's eerste klinische found de teint met revolutionaire olievrije formule, bevat 3 serums die de huid nog mooier maken.
Hyaluronzuur voor een diepe hydratatie, geeft een vollere huid
Salicylzuur voor een gladdere huid en herstellen van textuur
Vitamine C + UP302 voor een egale teint en tegen pigmentvlekken
De foundation zit in een glazen fles die je kunt recyclen. Met de pompdispenser kan je goed doseren en dit werkt erg hygiënisch. Er zijn maar liefst 42 tinten, ik heb de tint WN 12, ook mijn Even Better Concealer is in deze tint. 
Conclusie
De foundation voelt heel licht aan op de huid en geeft direct veel dekking. Je hebt echt maar heel weinig nodig voor je volledige gezicht. De formule droogt snel, belangrijk is het om goed te blenden met een kwast of (vochtige) beauty blender. Na het aanbrengen vind ik het fijn om mijn gezicht te sprayen met verzorgende gezichtsspray voor wat meer hydratatie omdat de foundation wat aan de droge kant blijft. Een groot pluspunt vind ik het altijd wanneer een foundation SPF bevat, met SPF20 beschermt deze foundation goed in de zon. 
De concealer vind ik helemaal geweldig, deze is heel natuurlijk en geeft genoeg dekking tegen donkere kringen. Het vult de fijne lijntjes op en zorgt voor een frisse oogopslag. Niet-comedogeen en daarmee ideaal voor contactlensdragers zoals ik of mensen met gevoelige ogen.
Clinique huidverzorging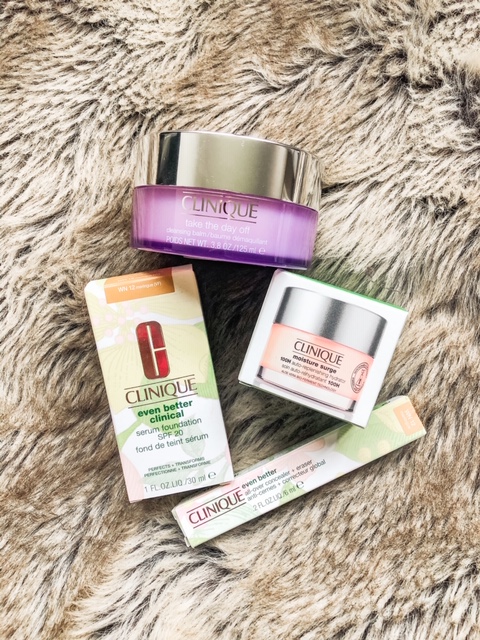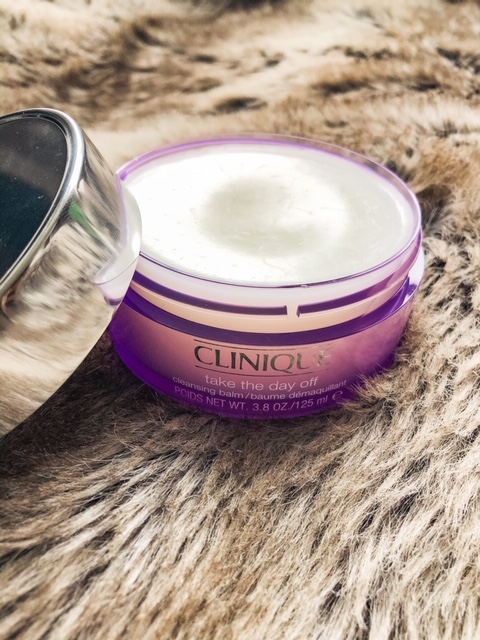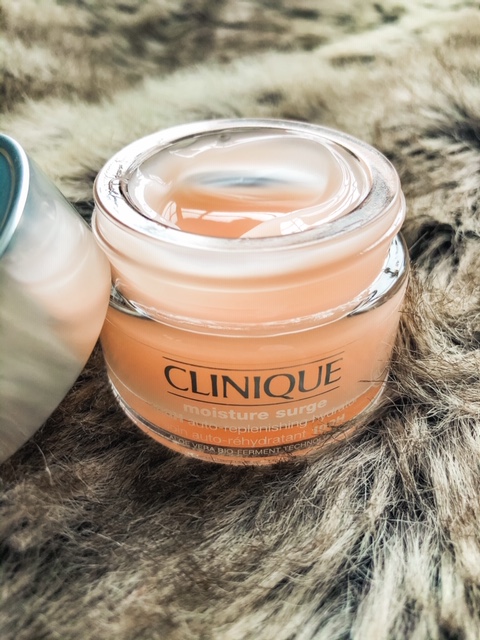 Naast de foundation en concealer kreeg ik ook twee hele fijne huidverzorgingsproducten van Clinique, de take the day off Cleansing Balm en de moisture surge.
Ik reinig mijn gezicht het liefst met een balm, ik houd er van dat je het moet aanbrengen op een droge huid, na een tijdje masseren smelt je make-up en mascara van je gezicht af. Met de take the day off Cleansing Balm blijft je huid heerlijk zacht aanvoelen en is het goed gehydrateerd na het reinigen. 
De moisture surge is een olievrije gel-crème die heel fris aanvoelt en je direct een vocht boost geeft. Heel fijn voor onder je make-up omdat het zorgt voor een gladde huid. Ik vind deze gel-crème vooral erg fijn omdat het mijn huid ongelooflijk goed hydrateerd zonder dat ik er heel erg van ga glimmen.
Even Better™ Clinical Serum Foundation 30ml € 44,00
Even Better Concealer 6ml € 28,50
Take The Day Off Cleansing Balm 125ml € 34,00
Moisture Surge™ 100H Auto-Replenishing Hydrator 30ml  € 21,50
Kijk voor meer producten en informatie op Clinique.nl.
XO Frieda
Deze blogpost bevat producten die ik heb ontvangen.
0