First of all, Happy New Year of course. Hopefully this will be a better, more successful and healthier year for everyone than last year. I don't know about you guys, but after the turn of the year I'm always completely done with alcohol. No more wine or gin and tonic for me. I'll stick to my mild coffee addiction and green tea for now. When I drink tea, this is always green tea, if you want to do this even more healthier, you drink matcha. This healthy tea has come over from Japan and is increasingly popular. I often talk about brand Biotona and their "superfoods", today I'll tell you a little bit more about Biotona Matcha – the healthiest tea in the world.
Biotona Matcha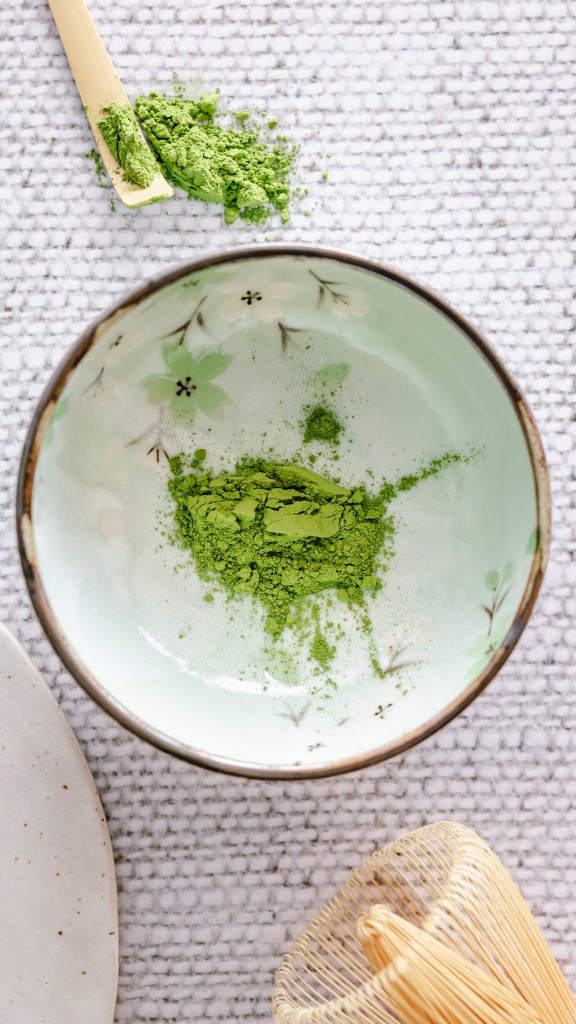 Drinking a bowl of bright green matcha tea or fancy matcha latte is a healthy habit that originated in Japan, where matcha has been enjoyed for hundreds of years. This special, refined green tea is packed with substances that support your natural defenses and contribute to fat burning. Moreover, matcha is a perfect alternative to coffee because it makes you more alert and energetic without making you nervous.
ULTIMATELY HEALTHY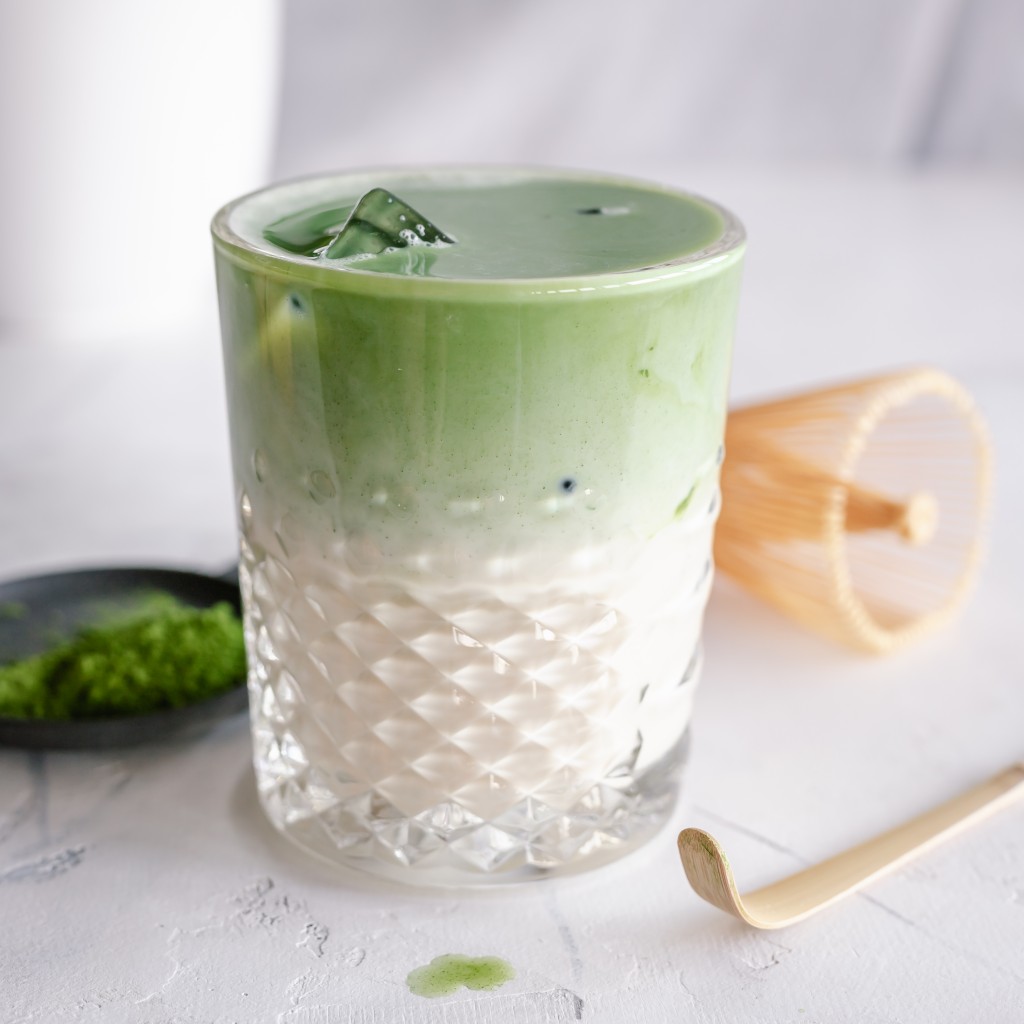 Matcha is a completely different product from "regular" green tea. Instead of infusing the tea leaves, the finely ground tea powder is dissolved in hot water. This means you get all the healthy substances from the tea leaves, up to fifteen times more than with a brewed green tea. The green powder is very rich in cell-protecting antioxidants (tannins, polyphenols), provides a long-lasting energy boost due to theine and at the same time has a relaxing effect thanks to L-theanine. In addition, matcha is rich in fat-soluble vitamins, chlorophyll and amino acids. Matcha has been proven to support fat burning which is ideal for weight management. The blood circulation, overall vitality and natural resistance also benefit from drinking matcha.
THREE TIMES MATCHA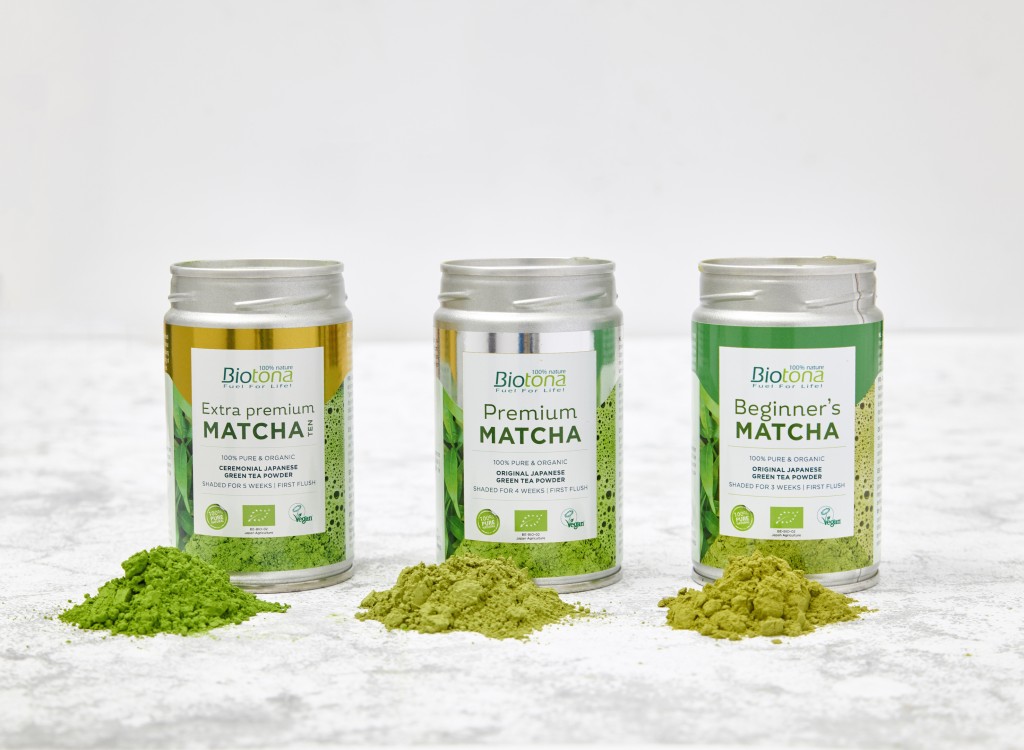 Biotona Matcha is of the highest quality, which means that there are no stems or veins in the powder. The matcha is made exclusively from fresh, young tea leaves from the first harvest (in May), which are exceptionally rich in important nutrients. Three to five weeks before harvest, the tea bushes are shaded for 90% with tarpaulins. To compensate for the lack of sunlight, the leaves produce extra leaf green (chlorophyll) and amino acids. Depending on the duration of the shading, different flavors and compositions of the matcha can be distinguished.
Beginner's Matcha is shaded for three weeks, is olive green in color and has a slightly bitter taste. This tea is ideal as an introduction to matcha. In addition, this tea can be used in the kitchen for making pastries, ice cream or a smoothie.
Premium Matcha has been shaded for four weeks, is jade green and has a mild and soft umami flavor. This tea is therefore richer in L-theanine, theine and chlorophyll than Beginner's Matcha. Premium Matcha is ideal for everyday use.
Extra Premium Matcha is shaded no less than five weeks before harvest and has a fresh spring green color. This tea is richer in L-theanine, theine and chlorophyll than Premium Matcha. The taste is rich, fruity, sweet and intense umami – for the true matcha lover!
PREPARE MATCHA
Bring soft and pure water to the boil and let it cool to about 80ºC. Put 1 gram of tea powder (½ teaspoon) in a bowl and pour about 100 ml of water. Beat the tea for about fifteen seconds with a special bamboo whiskey until it foams and all the powder has dissolved.
MATCHA CAPS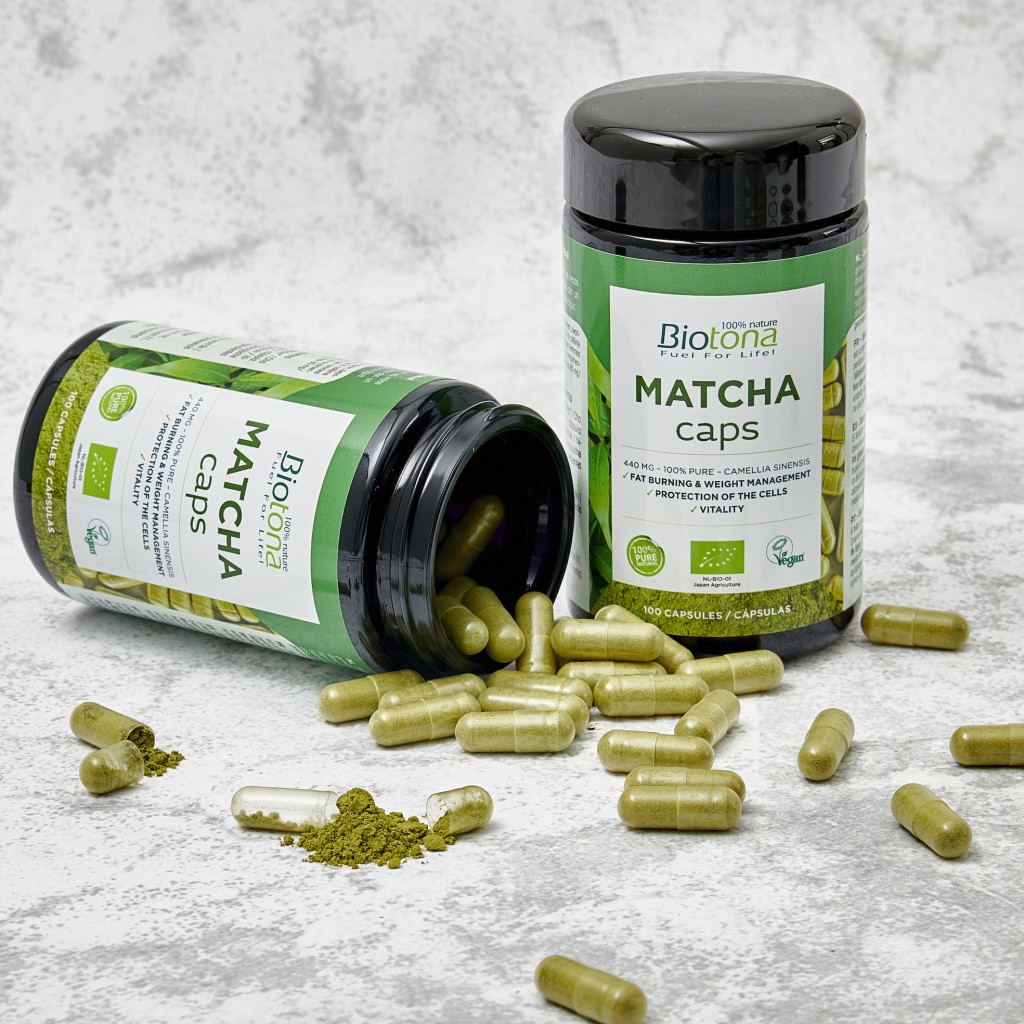 To be able to offer all the healthy properties of matcha to people who do not appreciate the special taste of matcha, there are Matcha Caps. This food supplement is made from three weeks of shaded tea leaves from the first crop and contains 440 mg of matcha powder per capsule. Matcha Caps (dosage 2-5 per day) are mainly used for weight management and to improve vitality.
ADVICE ON USE
It is recommended not to drink matcha in the evening because of the stimulating effect. Drinking matcha is also not recommended during pregnancy or breastfeeding. Drinking matcha is not recommended for small children because of the stimulating effect.
PRICES AND AVAILABILITY
Biotona Beginner's Matcha € 26,00 (80g)
Biotona Premium Matcha € 36,00 (80g)
Biotona Extra Premium Matcha € 48,00 (70g)
Biotona Matcha Caps € 32,00 (100 capsules)
Biotona Matcha is of course from organic cultivation and produced consciously and sustainably. Available at Holland & Barrett and via www.hollandandbarrett.nl.
XO Frieda
This blog post contains products that I received.
1